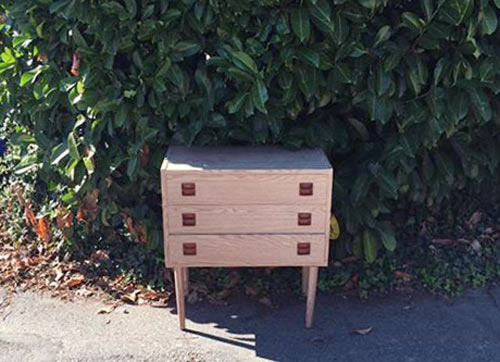 A friend found this small chest of drawers in an alley way and messaged me about it, when I saw the photos I immediately knew there was something beautiful under all the ugly contact paper it was covered in. Yes, it was covered in contact paper, you know, that sticky sheet paper people use to line shelves or drawers. Ew! The ugly faux wood pattern was making me blind, I couldn't wait to remove it. They even went to the effort to cover the legs and cut around the handles.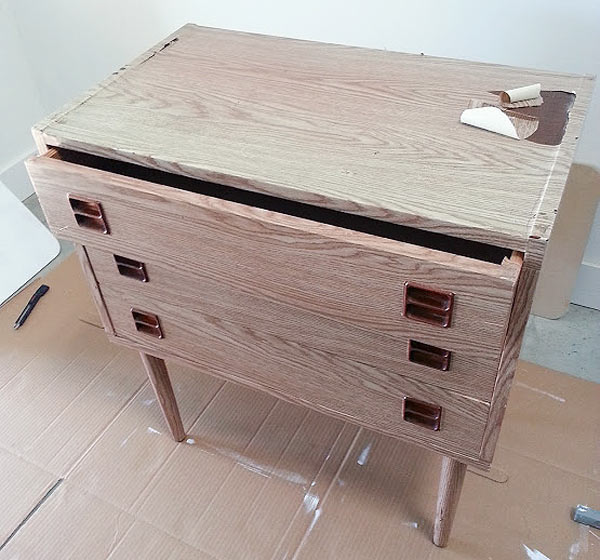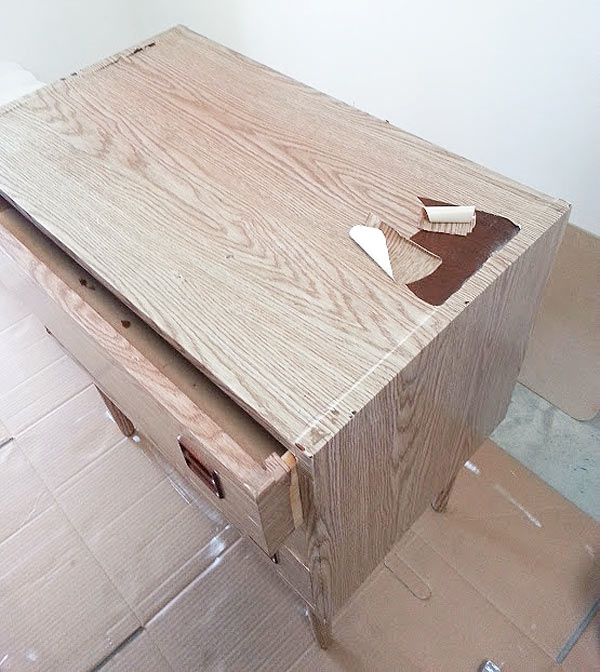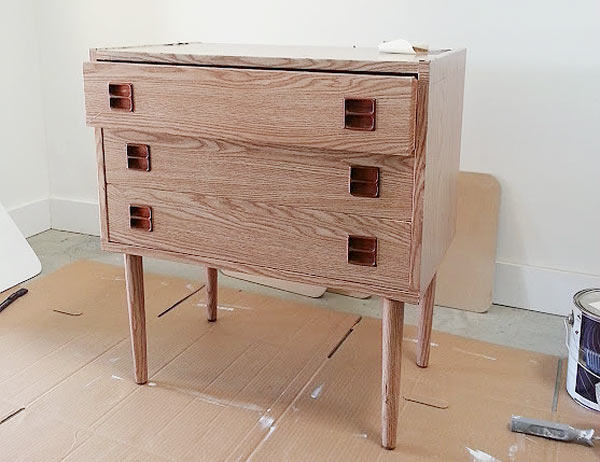 The most frightening part was that under all of that sticky nasty paper was real teak wood veneer!!! I curse the person that did this! But at the same time I thank them, because that sticky paper protected it from getting too damaged (or so I thought).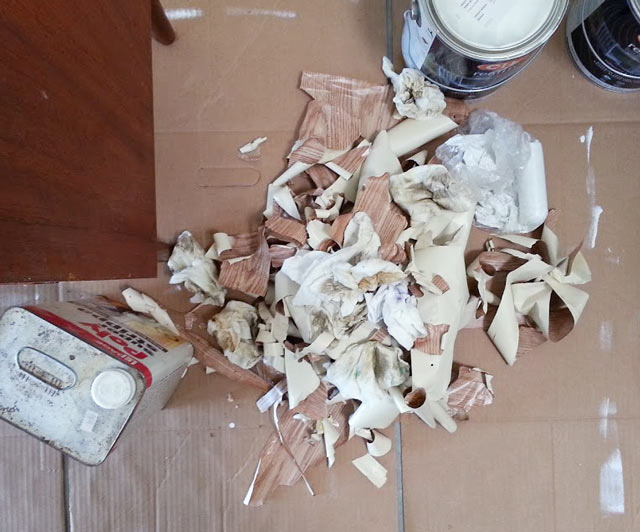 After I removed the paper, lots of glue residue was all over the wood, so Andrew and I took turns scrubbing away at it with paper towel and acetone. I don't recommend using acetone on all surfaces, because it can damage the wood, but for the most part it's good at removing sticky glue, it just took forever!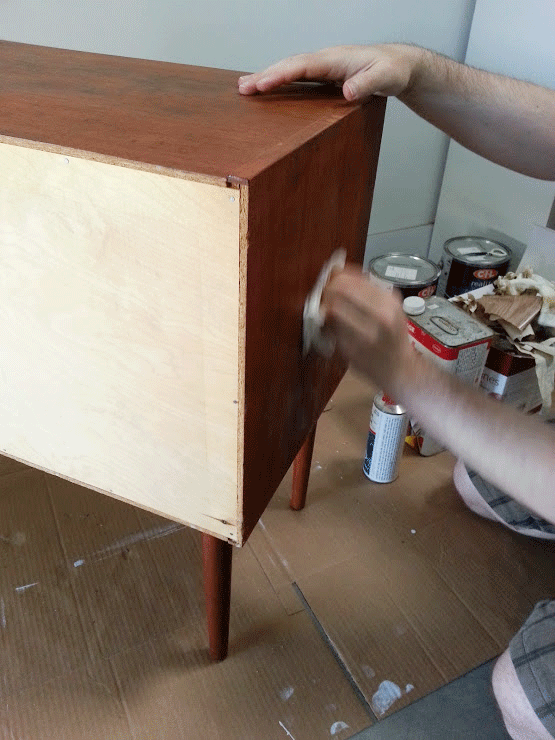 The body was in bad shape, chunks of veneer missing and lots of chips, so I patched the holes and primed the body, leaving the drawers and legs the beautiful wood. In the end I think the white and wood combination makes it more modern.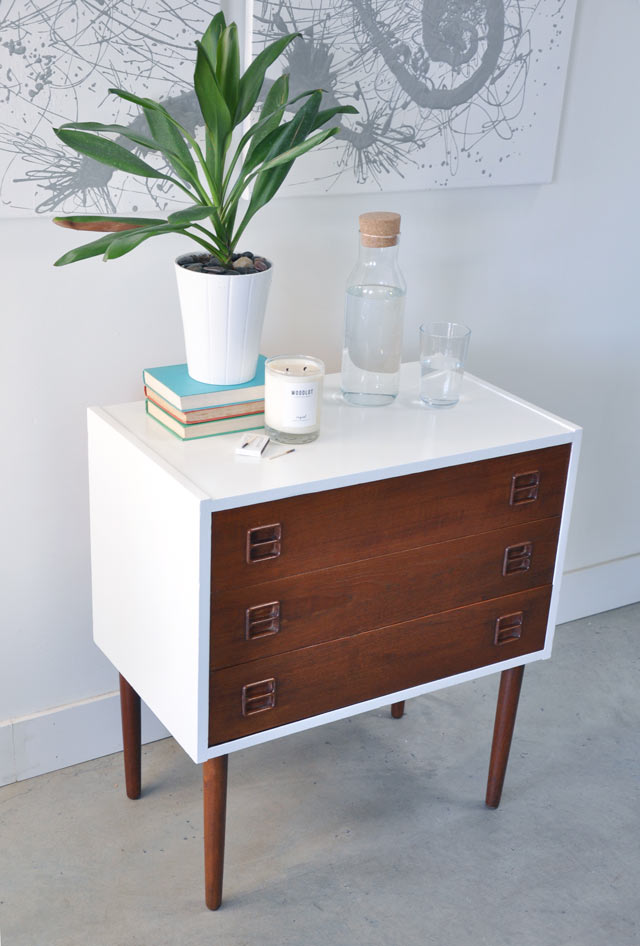 The drawers and legs were sanded lightly and sealed with Tung Oil to bring out the natural wood tones.
The inside of the drawers were lined with new contact paper, this makes me laugh thinking about how much contact paper I removed off this piece and here I am putting some back on! But it had to be done, there were stains in the drawers that I couldn't remove. I hunted around town for really cool looking contact paper but it didn't exist, most designs were faux wood, ugly florals or 80s patterns. Nothing looked modern, this black and white pattern was the best I could find. I thought about using wallpaper or wrapping paper, but they were either too expensive or not durable enough. Next time I'd plan ahead and buy some online. Chic Shelf Paper has some fun patterns.