I assume you're reading this post because you're an Earl Grey tea lover like myself and you love shortbread. This shortbread cookie recipe infuses the flavours and smells of classic Earl Grey tea with the creamy textures of shortbread. This recipe is perfect for the holidays for it's simplicity and it's not overly sweet.
Indulge in these decadent shortbread cookies, they sound fancy, but they're actually very easy to make.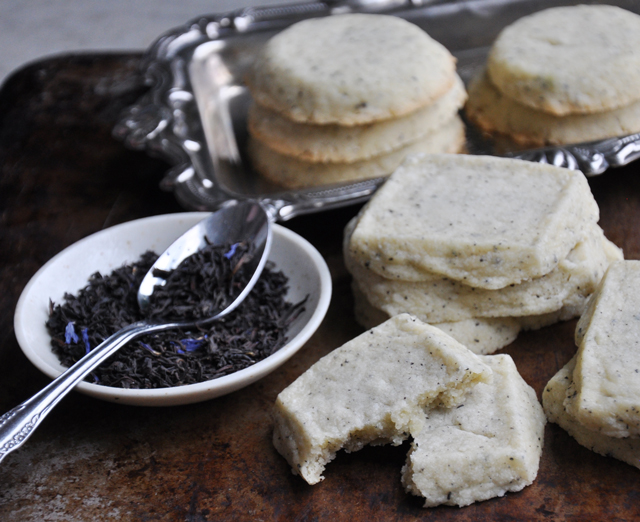 Earl Grey Shortbread Recipe
Ingredients:
2-3 tbsp quality Earl Grey tea (finely ground with a mortar and pestle)
3 cups flour
Pinch of salt
1 ½ cups butter
3/4 cups icing sugar
2 tsp vanilla extract
Directions:
Preheat oven to 350°F
Line baking sheet with parchment
Finely grind loose Earl Grey tea with a mortar and pestle and add to a large bowl with flour and salt. In a separate bowl, beat butter, icing sugar and vanilla until smooth. Gradually add flour mixture and mix until a dough ball forms. Roll out onto a floured surface, 1/4 inch thick. Cut into squares or use your favorite cookie cutters. Arrange on baking sheets 2 inches apart to allow for spreading as they bake.
Bake for 12-15 minutes. Remove from oven and leave on the bake sheet for 5 minutes then transfer to a cooling rack. Enjoy!