Let me just start by saying this post is not sponsored, I just felt like sharing some kitchen gadgets and tools I recently purchased that either failed or are surprisingly amazing.
A couple of weeks ago a frequently used gadget in our kitchen broke after 9 year of use, a Paderno brand garlic press, the thing was solid, but one day I was pressing garlic and the thing snapped in half. So I had to find a replacement…and fast, because we love garlic! I shopped around but couldn't find one that was 100% stainless steel, most have plastic pieces or just don't feel quality. I couldn't find a Paderno one at a local shop, so I just got a random brand at HomeSense. I thought I had found the one, it was heavy and stainless steel and the price was right. Then, the stupid thing broke after 2 uses!?! It was a brand called Pedrini and while it looked great, it was actually just a piece of junk.
Check out the photo below of my sad broken Pedrini garlic press. It snapped in half right at the hinge. So I'm out of luck and looking for one again.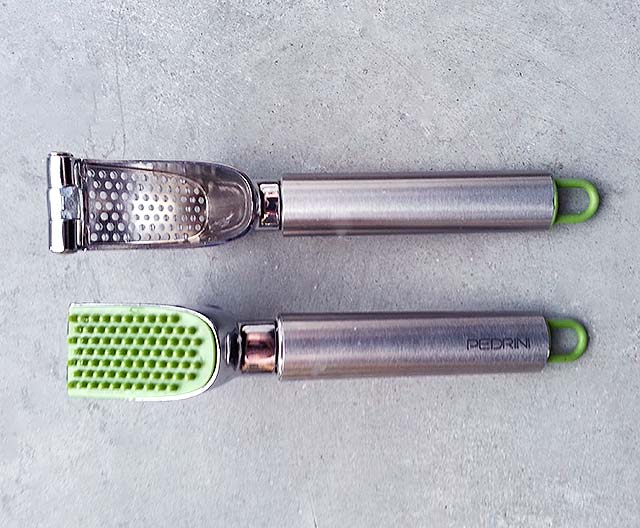 Does anyone have one that's lasted forever and actually works great? Please let me know.
The next product caught me by surprise. My dad gifted me this strange thing, saying that it was truly awesome and I won't be able to live without it. I was skeptical since I'm not really into filling up our limited storage space with unnecessary gadgets.
It's called a Yogurt Cheese Maker and if you're a greek yogurt lover, this is the product for you. The grey strainer fits inside the white plastic box and you pour your regular inexpensive plain yogurt into it, snap on the lid and put in the fridge for 10-24 hours. The longer you strain the yogurt, the thicker it gets. One time I forgot about it for a couple of days and basically ended up with a cream cheese spread, it was awesome!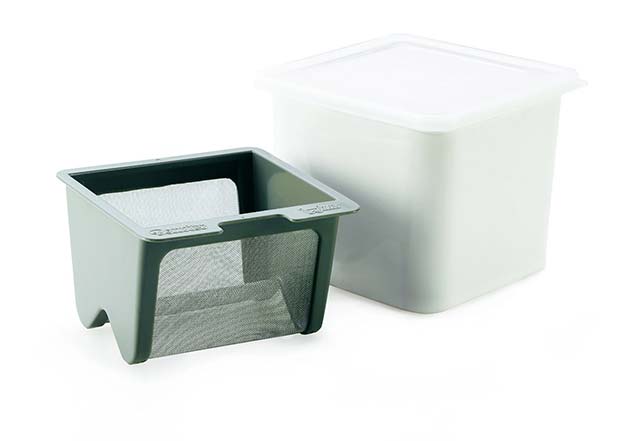 The best part is it's way more affordable than buying Greek style yogurt because plain yogurt in larger containers is fairly affordable and you get more. You may say, why buy this when you could just use cheese cloth or a regular strainer, because it really cuts down on the mess and time involved and the strainer it comes with seems pretty fine and shaped to work quickly. I love it.
Lastly, my Kitchen Aid Mixer. I've had it for several years now and I keep telling myself, how did I function without it?! It's not only good for baking, but it whips up amazing mashed potatoes, blends together burger mixtures and other stuff.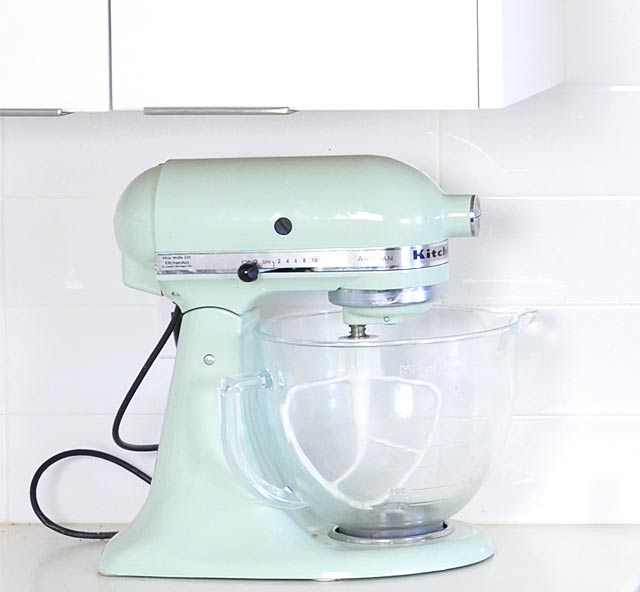 For my birthday a couple of years ago, Andrew got me a second bowl, the glass bowl. It's so nice having 2 bowls, especially when I'm making multiple things, plus the glass bowl just looked nicer on the counter. The only thing I've found odd about the glass bowl attachment is the gross dirt that gets stuck on the bottom that's impossible to clean.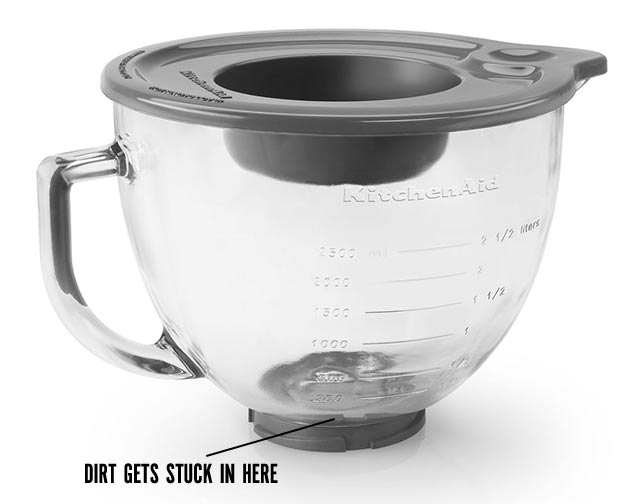 There's a grey plastic ring on the bottom of the bowl that attaches to the mixer and food/water gets stuck between it. It's not a big deal because it doesn't come in direct contact with food, it just looks a little gross. It doesn't stop me from loving it, it's just too bad they can't make it 100% glass.
Hopefully you find these little reviews helpful when making your next purchase and please please help me find a good garlic press!