This one is different than my usual projects. I got this dresser for free and it's not the mid century modern style I prefer, but I went for it. I knew a little paint would make it look so much better. I wanted to get this one finished quickly, so I started priming it as soon as I got it, hence why I never got a good before photo, but I did manage to grab the photo from the online ad! (Apologies in advance for the horrendous photo).
So here's the before, it's dark plastic laminate faux wood grain with many damaged areas.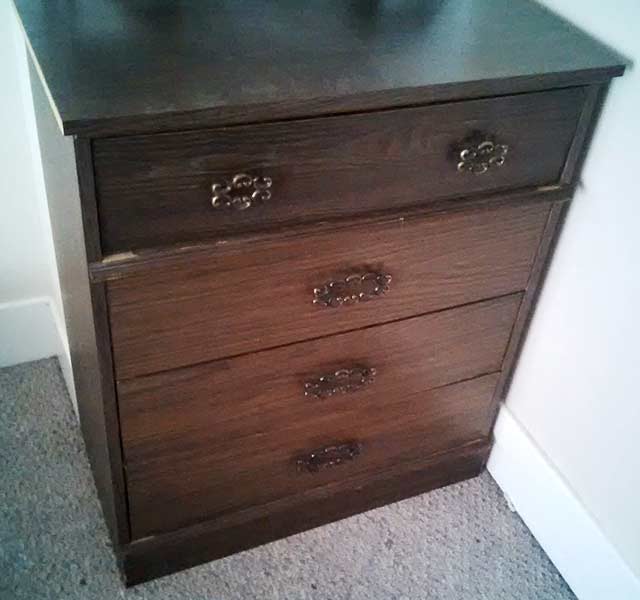 The drawers needed a little work to function better, so after a few tweaks and the addition of new drawer slides and a few coats of primer and a few coats of gloss paint, it turned out pretty great. This really goes to show that a few coats of paint can change ugly into pretty, especially if you stick with white as the main colour.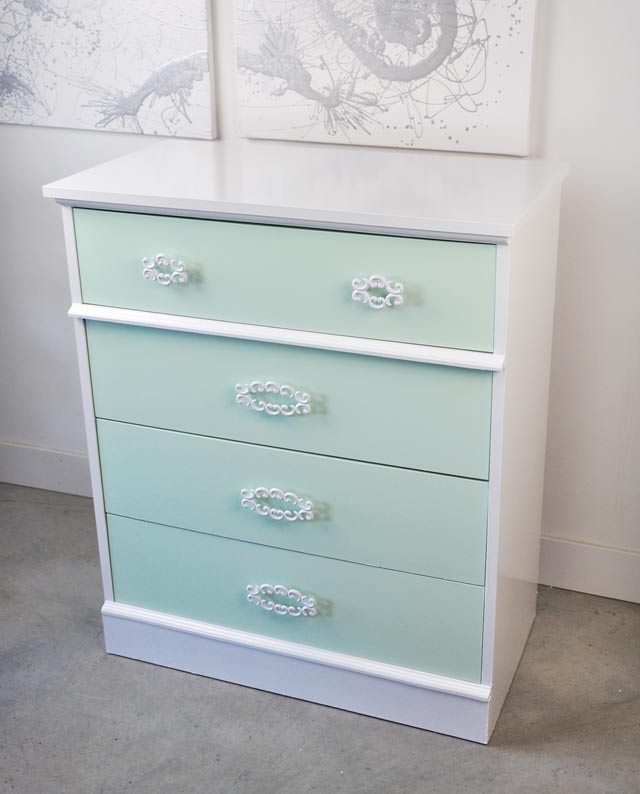 I cleaned the hardware and coated them with several thin coats of high gloss spray paint. They were originally a dark black brass, very very 80's. The white is so fresh and happy against the light green.