I'm doing a little happy dance right now, because I spotted an adorable photo of my painted vintage typewiter cart all dressed up at Poppytalk's Shop in Vancouver. It looks really awesome with a customized record player and Rifle Paper Co. gift wrap on it. Check out more photos of my typewriter cart and some DIY ideas using gift paper on Poppytalk's blog.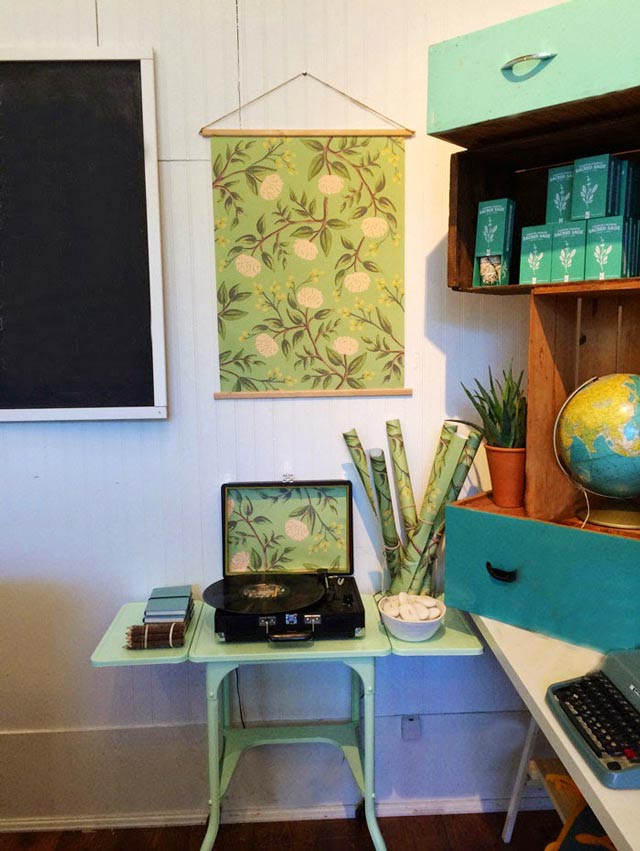 Photo Credit: Poppytalk.com
If you're in Vancouver, British Columbia, be sure to visit Poppytalk's shop located at 109 East Broadway (at Main).