Today I got a sneak peek at the launch of the Poppytalk for Target collection. The theme is glamping or glam camping and everything is just so beautiful. The best part, it's a really affordable way to add colour, pattern and style to your party. I'm particularly in love the the cake stands and I'm excited to use them this summer. They are made from thick coated cardboard and they pack flat for easy storage! They're currently sitting on my latest dresser makeover and match so perfectly! By the way, the dresser and highboy are for sale if anyone's interested.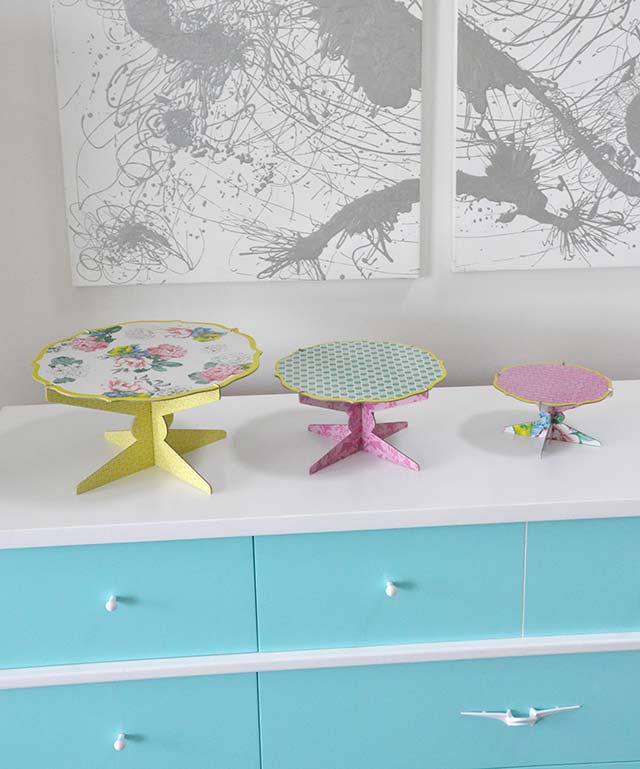 The preview of the collection took place at the Vancouver Art Gallery which was a fabulous location on the roof top patio. It went perfect with the outdoor theme of Poppytalk's collection. Added perk was I got to quickly check out the Douglas Coupland exhibit on my way home! I'll have to go back and look things over again, his work is so amazing. There's one section where he uses QR codes and we scanned one just for fun thinking it wouldn't work, but they actually do!! Try it for yourself when you check out the exhibit. Anyway, back to talking about Poppytalk.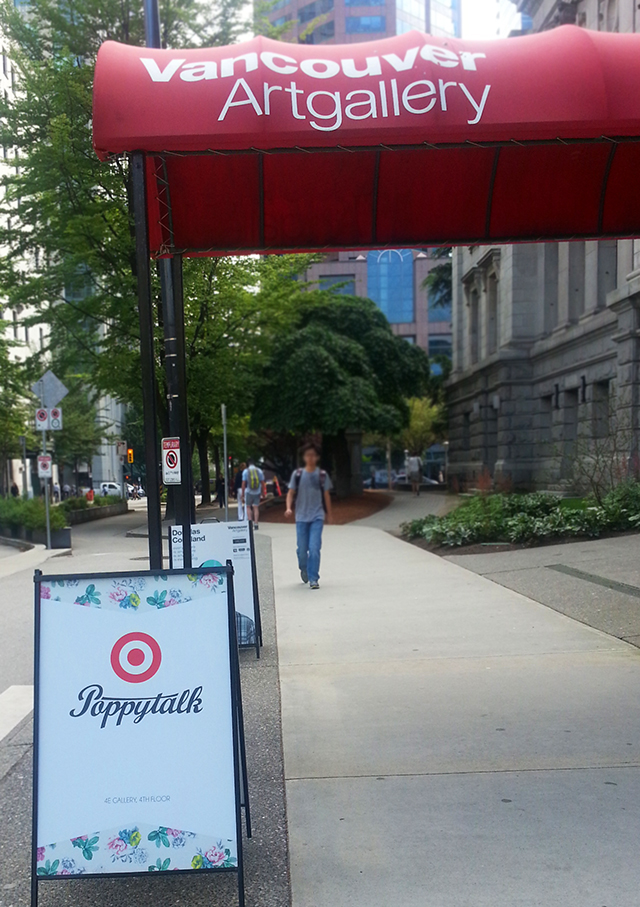 Jan and Earl are the best, I'm so happy for them. Don't they look so awesome in front of this camper. I'm also amazed at how that camper looks so real in photos. It's just a cardboard cutout! Good job Target designers!
Next to the chair in this photo is a cut off shot of the picnic baskets that are part of the collection. They're only $25.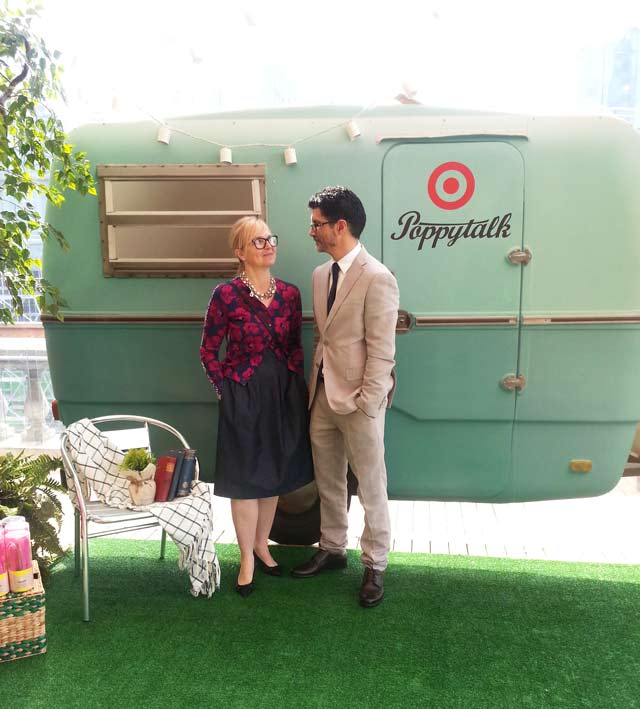 As a graphic designer I really appreciate how a lot of items are made from paper, incorporating colour and pattern throughout the collection. Here's a few product shots so you can get a better idea of what I mean.
Isn't this teepee this cutest! I wanted to climb inside and take a nap under those beautiful florals. The blue camping stove is too cool, I want to bring it to the beach, make some s'mores, relax and enjoy the view. The best part is it's only $20!
There's a bunch of other awesome stuff in the collection, you should go check it out at your nearest Target Canada location starting June 22nd. Happy almost Summer!