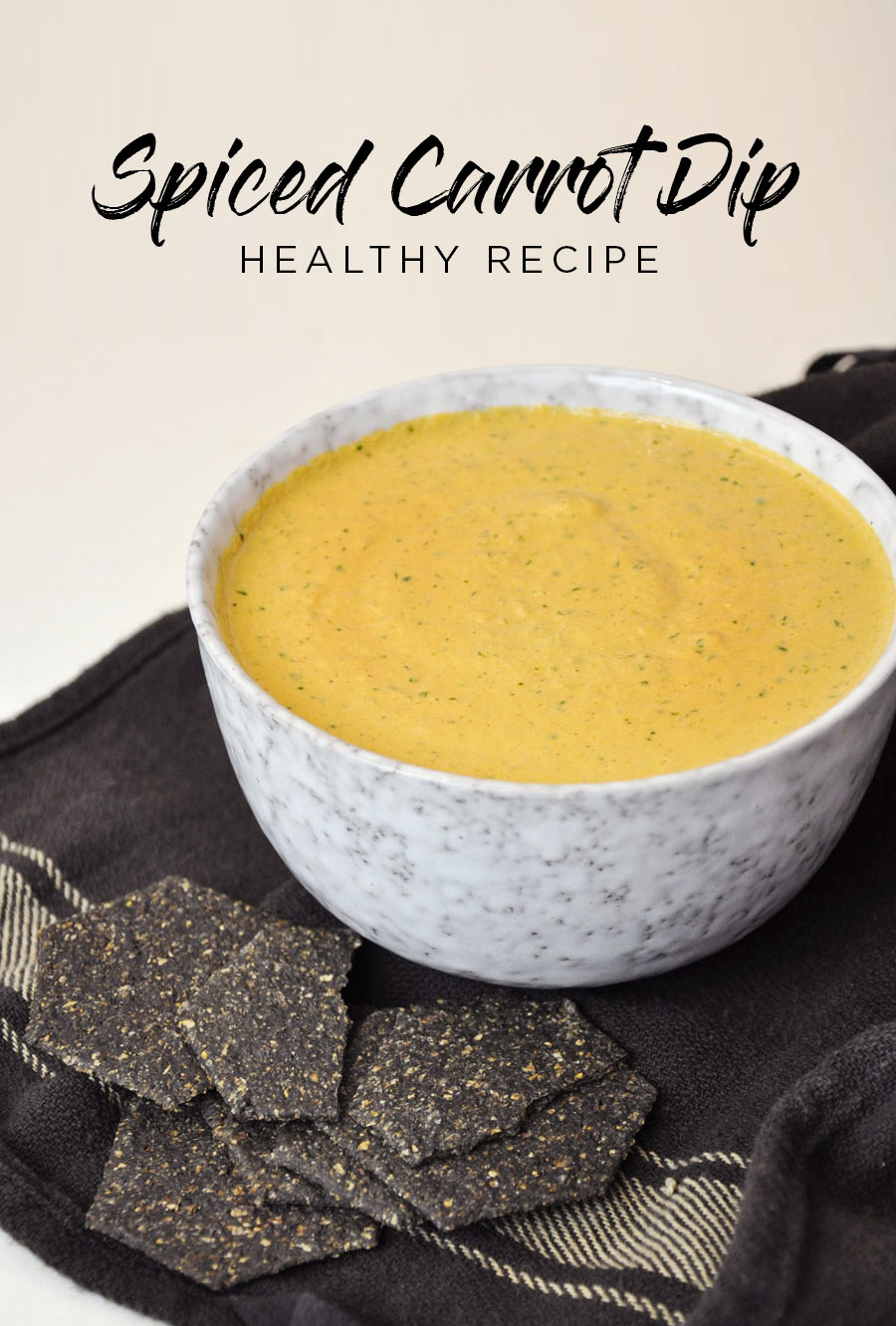 You know that feeling when you're so hungry you need to eat immediately and you begin to get kind of angry?! Some might call that feeling "hangry" and it's not pretty and at that point, you're too hungry to make anything so you just order takeout or grab something unhealthy because it's quick and easy. I'm here to help you avoid this hangry feeling with a healthy and very delicious dip you can snack on all week long.
This spiced carrot dip recipe is from the recipe book that came with my new Breville Boss, but I altered it a bit based on the ingredients I had in my fridge. I'll be honest I usually ignore the recipe books that come with my appliances, but this one is beautifully done. Great photos and healthy recipes that I'll actually make regularly.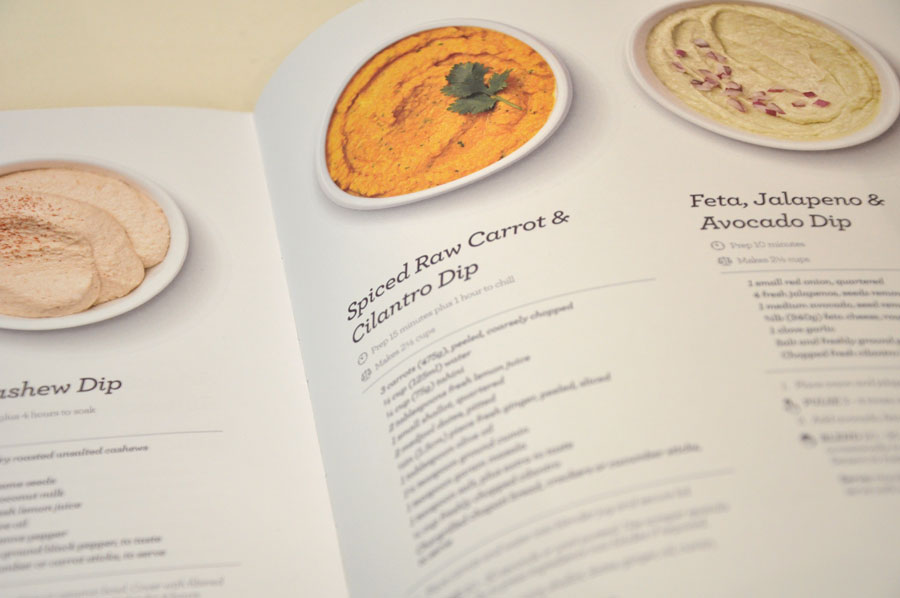 So before I get into the recipe, lets talk a bit about why I love my Breville Boss for this dip and pretty much everything blended. It blends more fine than an ordinary blender, plus it's a very easy to use high-velocity super blender, kinda like a Vitamix. It blew my mind, because I've been blending with a "vintage" blender most of my life. They've got some videos on YouTube if you're curious about how it performs.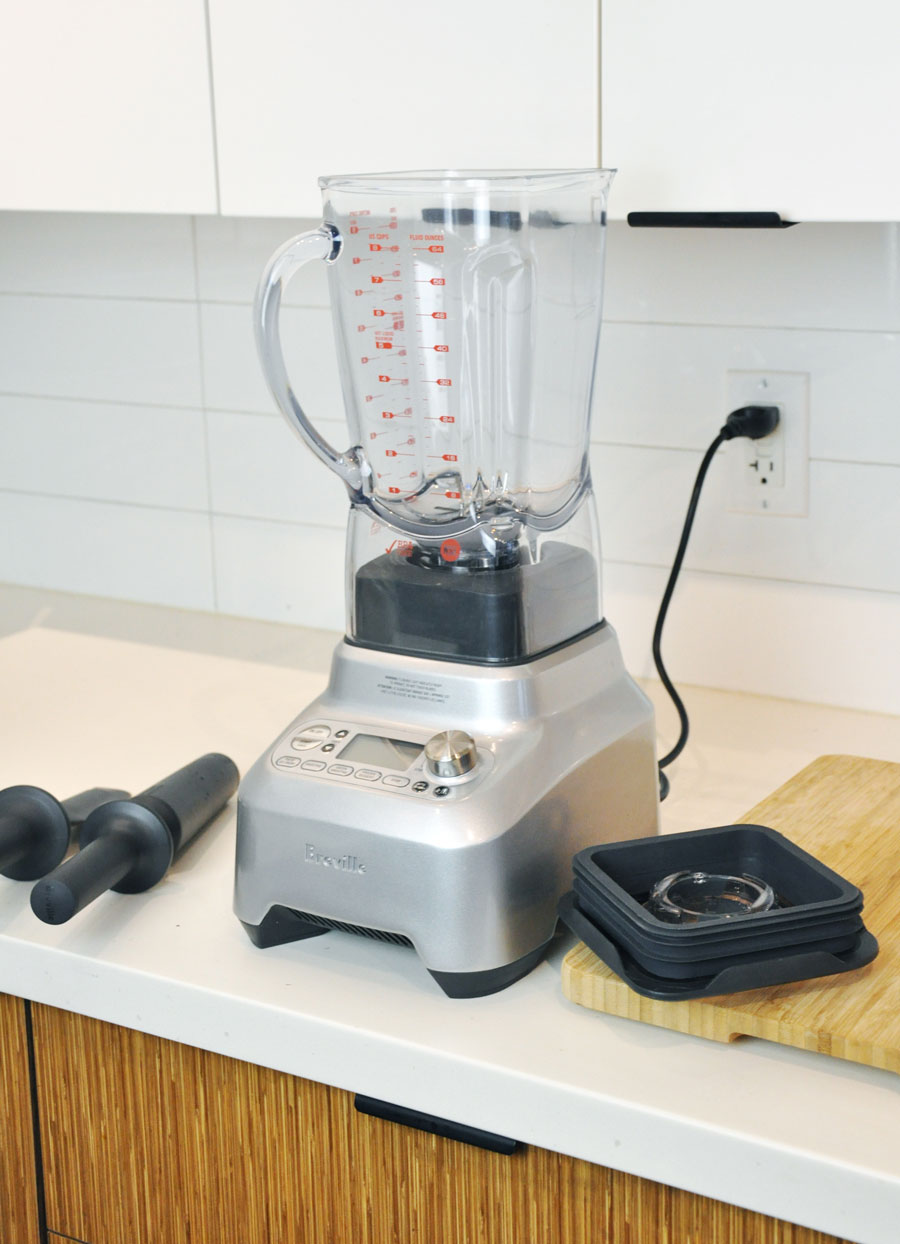 The Breville Boss Is Healthier Than Ordinary Blenders
Breville's ProKinetix Blade & Bowl system powerfully blends up to 50 percent smaller particle size, creating the smoothest of smooth textures. The Boss also yields 24 percent higher nutritional value (more vitamins and minerals) than other blenders. It also has the world's first and only Green Smoothie function, designed to effectively cut through tough greens like kale, this means I'll be able to absorb the nutrients better and enjoy drinking green smoothies because the texture is super smooth.
Here's some tech details about the Breville Boss BBL910XL:
Blades: ProKinetix Blade & Bowl System designed with 3 powerful stainless steel blades contoured to the base of the jug for maximum processing power.
Jug: Large 68 oz (2.0 litre) Tritan shatterproof jug (not glass and BPA free)
Lid: Several levels of seal to keep things from exploding all over your kitchen
Tamper tools: 2 heavy duty tools to helps mash food into the blades
Power: 1500W (3.5 Peak Horsepower motor)
Cleaning: Auto clean function that cleans around the blades so you don't have to
Power Cord: Fully retractable power cord to keep things tidy
Warranty: 7 Year Limited Product Warranty (amazing!)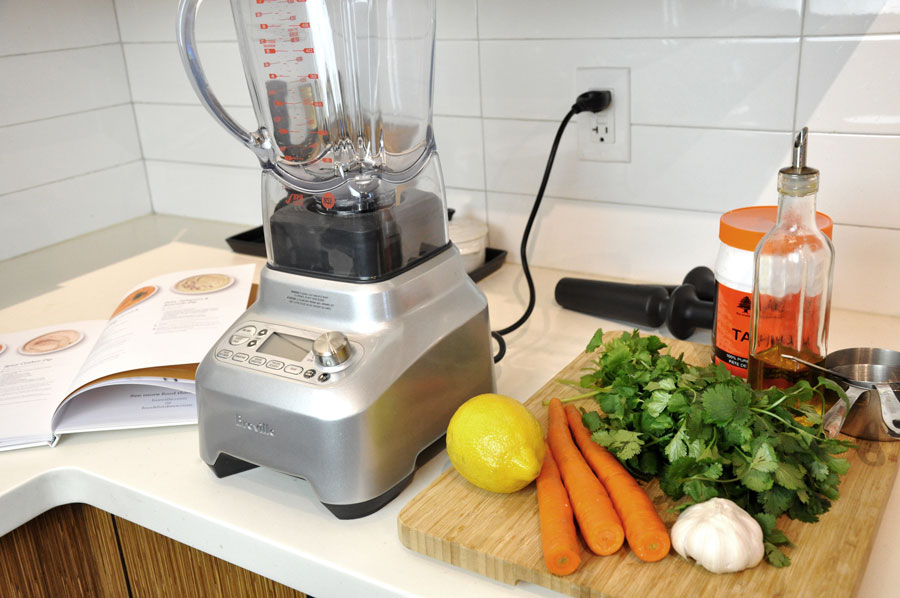 Spiced Carrot Dip Recipe
Ingredients:
4-5 raw carrots
1/2 cup water
1/4 cup tahini
1 Tbsp lemon juice
1-2 cloves garlic
1 Tsp maple syrup
1/2 inch piece fresh ginger (peeled, sliced)
1 Tbsp olive oil
1 Tsp garam masala
1 Tsp cumin
1 Tsp salt
1/4 cup fresh chopped cilantro
Method:
Add roughly chopped carrots into Breville Boss or high powered blender along with water.
Puree until smooth (20-30 seconds). Add tahini, lemon juice, garlic, maple syrup, ginger, oil, cumin, garam masala, and salt.
Blend until smooth(10-20 seconds). Add in roughly chopped cilantro and use the Chop setting for 5 seconds until incorporated.
Chill for 1 hour before serving. Enjoy with celery sticks, crackers or flatbread.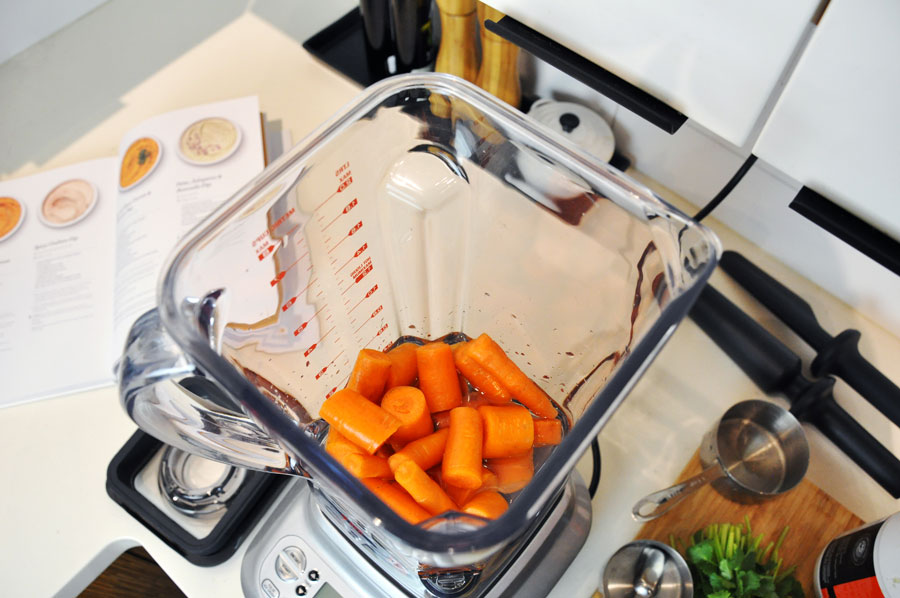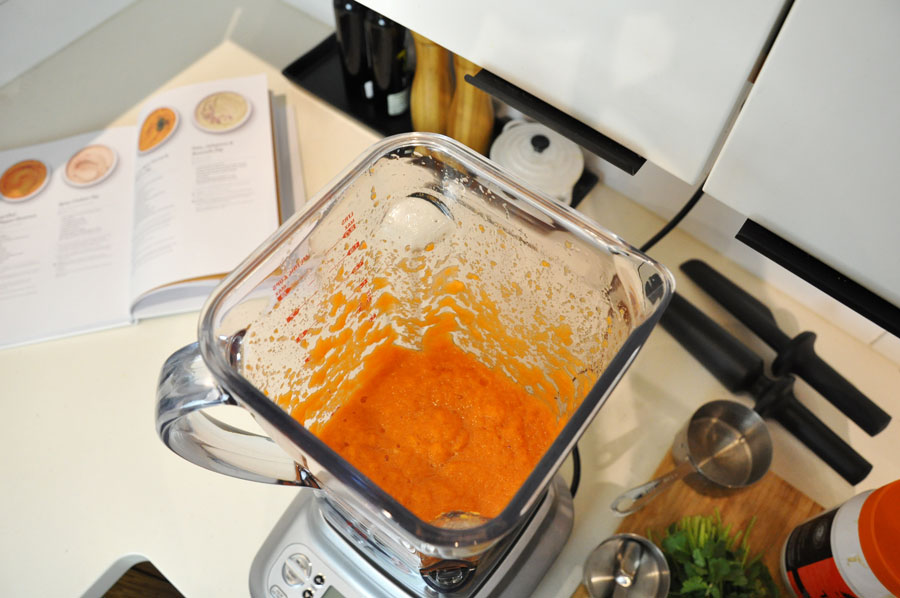 (raw carrots and 1/2 cup of water completely smooth after just 20 seconds)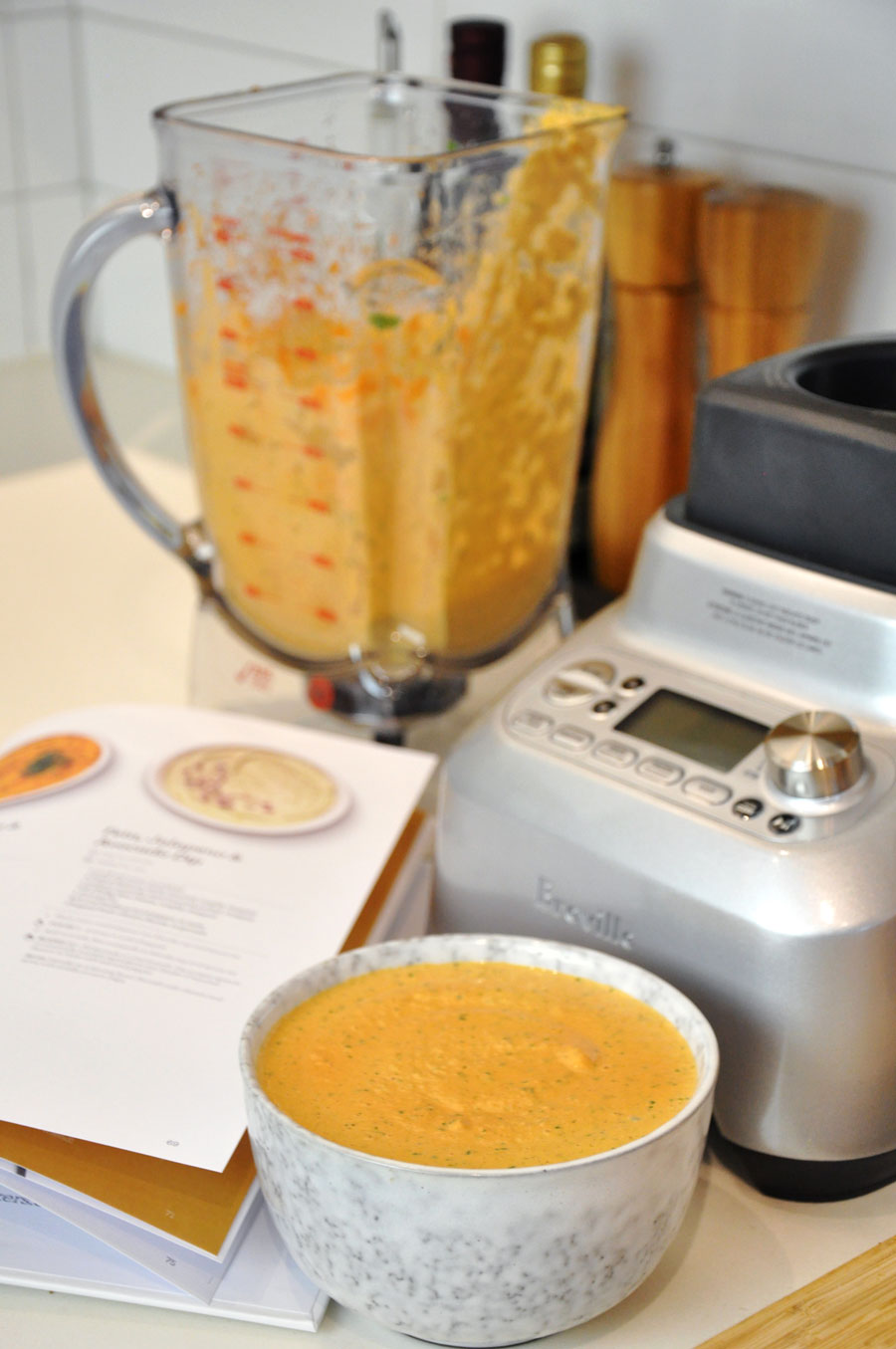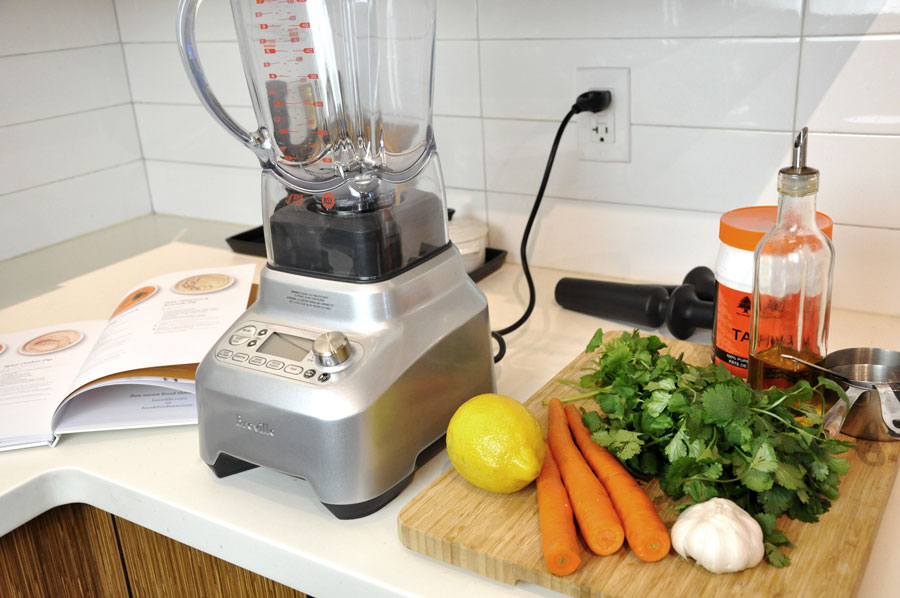 The only downside to this blender is it's size. It's pretty large. I don't have a lot of storage in our kitchen, so I had to clear some things out to make room for it. I got rid of our old vintage blender and an old immersion stick blender since this can do what both of those did. I prefer to keep it off the countertop, so it sits in a deep drawer for easy access.
I'm super excited to experiment now that I have a kitchen tool that can mill flour, blend super smoothly, create soups, frozen desserts, salsas, nut butter and more. Looking forward to sharing what I create in another blog post soon.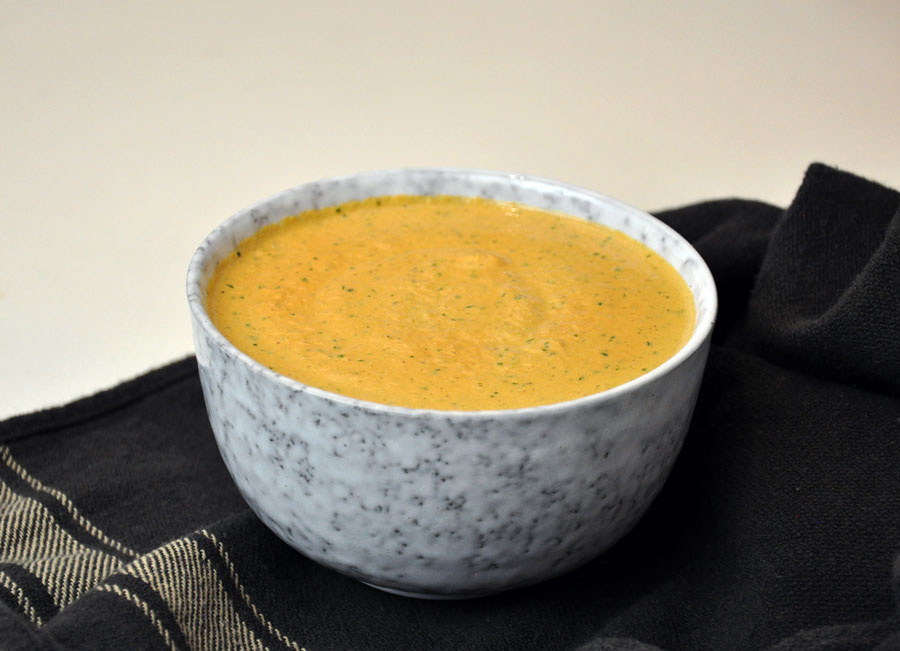 Breville Canada provided me with the Breville Boss in exchange for an authentic review of the product. All thoughts and opinions are my own.