I know it's been a while since I've posted a painted dresser makeover, but the honest truth is that I haven't had any projects! I'd be looking for one to work on every week with no luck, sure there were lots of very expensive dressers, solid teak cabinets etc, but my focus is to bring new life to vintage plywood dressers that I don't feel guilty painting. Plus it just feels great to make something ugly beautiful again.
Here's what I recently got my hands on, it's a simple 6 drawer plywood and particle board dresser, nothing fancy really, but better than nothing! My neighbour was getting rid of it and all I had to do was wheel it into my apartment and it was mine.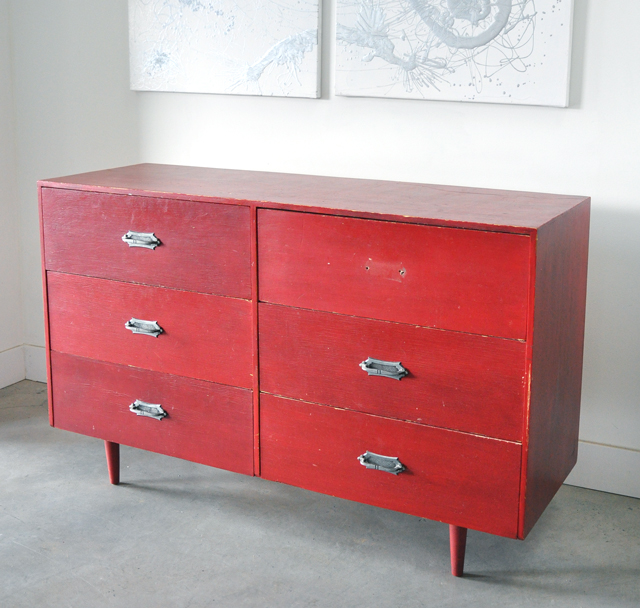 I had to save this dresser! I couldn't let this badly worn red paint live this way in someones home. It needed a makeover, even if it wasn't perfect, just something simple to freshen it up. A few coats of white paint and some new hardware would do the trick. The drawers were in really rough shape and so was the top surface, I did what I could to fix it, but even after patching it and sanding, it's still pretty rough, but the fresh coats of paint really helps.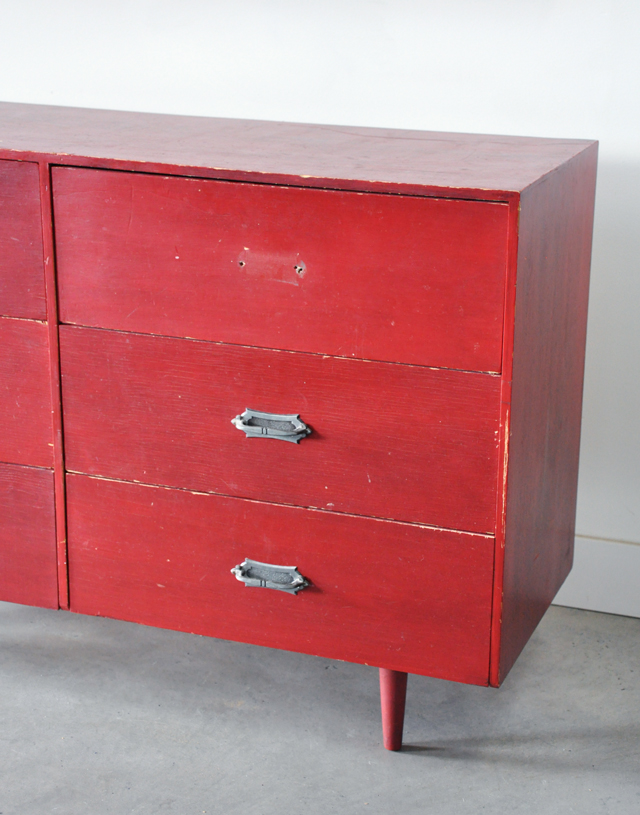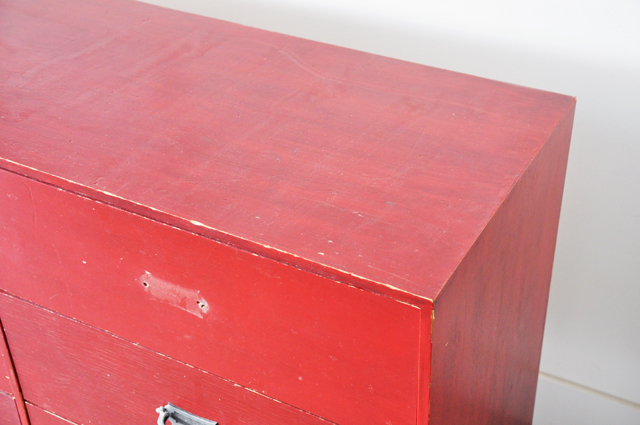 I applied 1 thin coat of primer, I always do this to bring out any imperfections, it makes it easier to see scratches and holes. Once the primer is dry I fill in holes with wood filler and sand it smooth.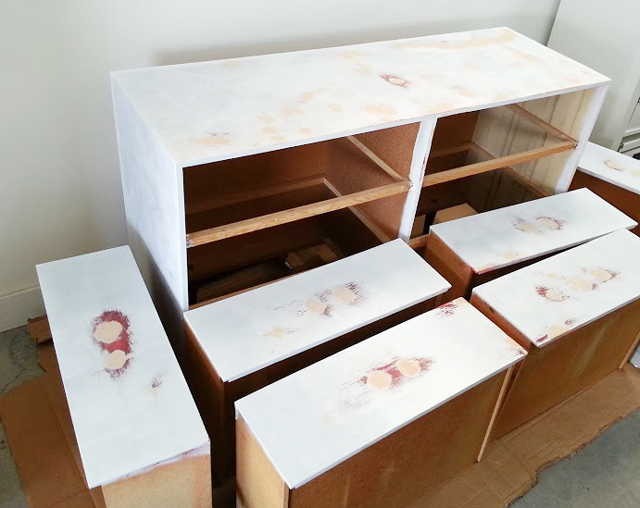 Once the holes were patched I applied 2 more thin coats of primer, it was necessary to make sure that red was really covered up! I personally can't stand red, it's such an angry colour.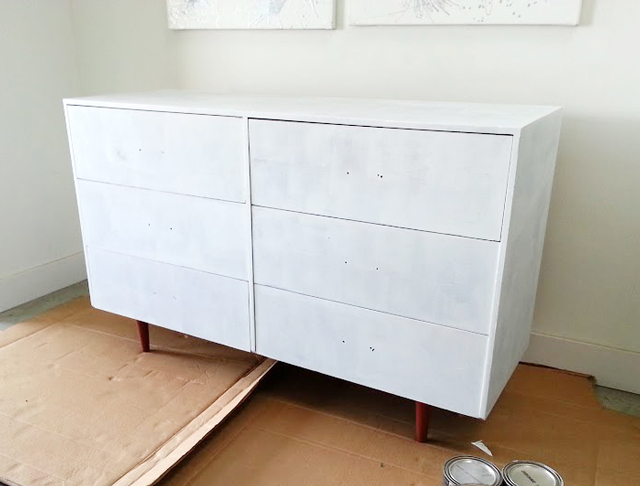 After the primer was dry I applied thin coats of paint, letting it dry for at least a day in between coats.
This time I tried out some new brands of paint. I usually use Benjamin Moore Advance in high gloss. This time I used Para Paints "Sterling Spoon" in their cabinet and furniture melemine finish for the drawers and CIL real life furniture paint in "White Wing" for the body. Both brands went on smoothly with a foam roller, but the finish isn't exactly what I expected, mostly because I'm used to the super high gloss finish that Benjamin Moore has in the Advance series, but this satin finish was different and helps hide the imperfections because it doesn't reflect too much light.
Here's the big reveal!
I added new modern brushed brass hardware from Home Depot and spray painted the legs to match. I used Rustoleum Gold spray paint, it's the closest match to the brass hardware colour, if you use brass spray paint it will look brown.