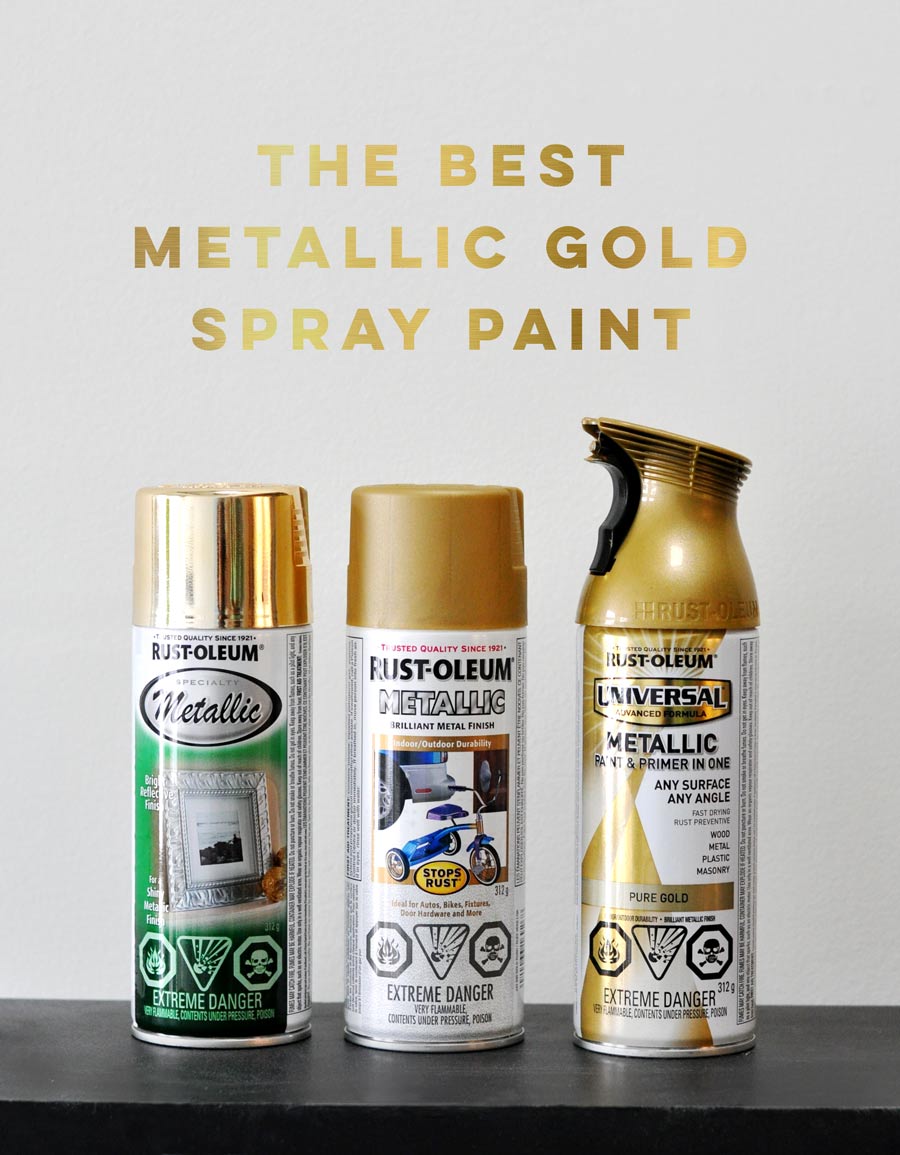 I've used a lot of spray paints over the years, but I keep going back to Rustoleum for my furniture projects. I use metallic gold spray paints for metal drawer pulls or furniture feet, but I've noticed some metallic spray paints are more realistic than others.
I've had a lot of questions from readers about metallic gold spray paints. I thought I'd do a simple comparison of 3 types of metallic gold spray paint from Rustoleum to help you with your projects.
It's very hard to capture the exact colour and brightness in photos, so even after reading this post, you should test it out for yourself just to be sure it's what you prefer. I sprayed on an uneven surface with texture to help show off the reflection in different lighting to give you a better idea.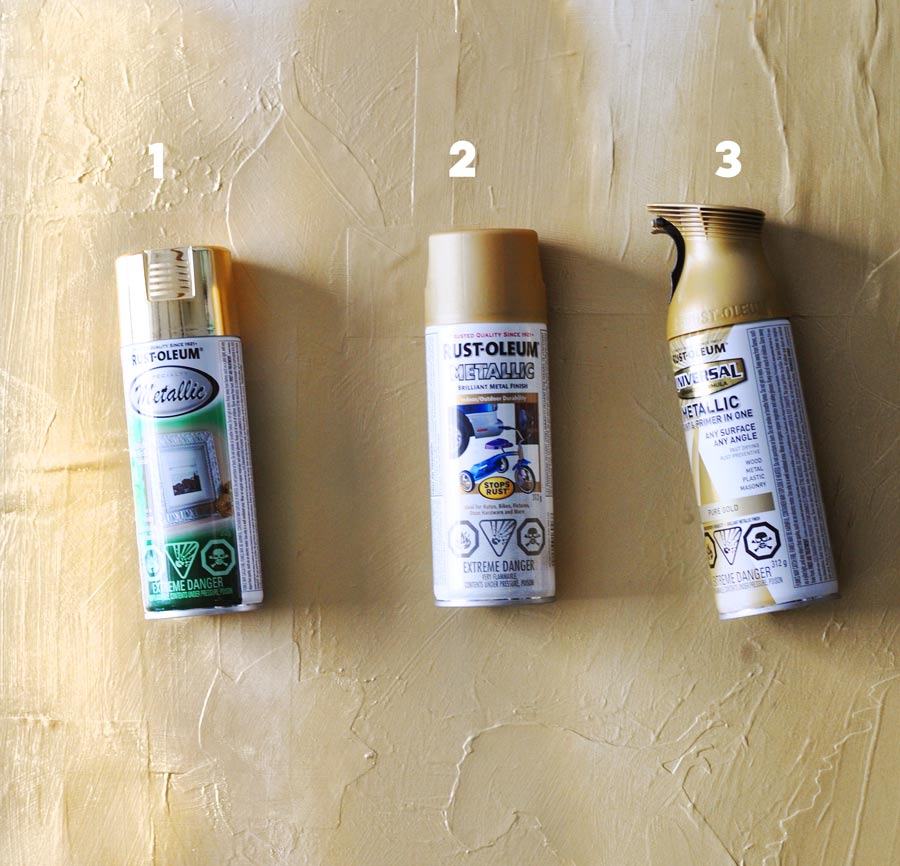 In the photo above I've sprayed vertical stripes and labelled them 1, 2, 3 to refer to the types listed below.
At first glance, they are all metallic gold! It really just depends on the look you're going for, but one of them shines brighter than the rest. Refer to the animation below to see how it shines in different angles of light.
1. Reflective and more of a true metal finish, I personally love this one when you need a lot of shine. The can doesn't have as many details about what surface it can be applied to, so I'd be cautious about it's durability. I'd say this paint is ideal for something decorative that isn't going to be touched over and over. For example a light fixture, furniture feet or picture frames.
2. More of a matte gold, close up it has some sparkle in it, but it's not as shiny as the first one, it almost has tiny bits of glitter in it. The spray can mentions it is ideal for indoor and outdoor, stops rust and great for cars, bikes, fixtures and hardware.
3. Neither matte or super shiny, it's in the middle and the colour is a bit more yellow gold. The spray can mentions it is a paint and primer in one. It's great for any surface like wood metal and plastic.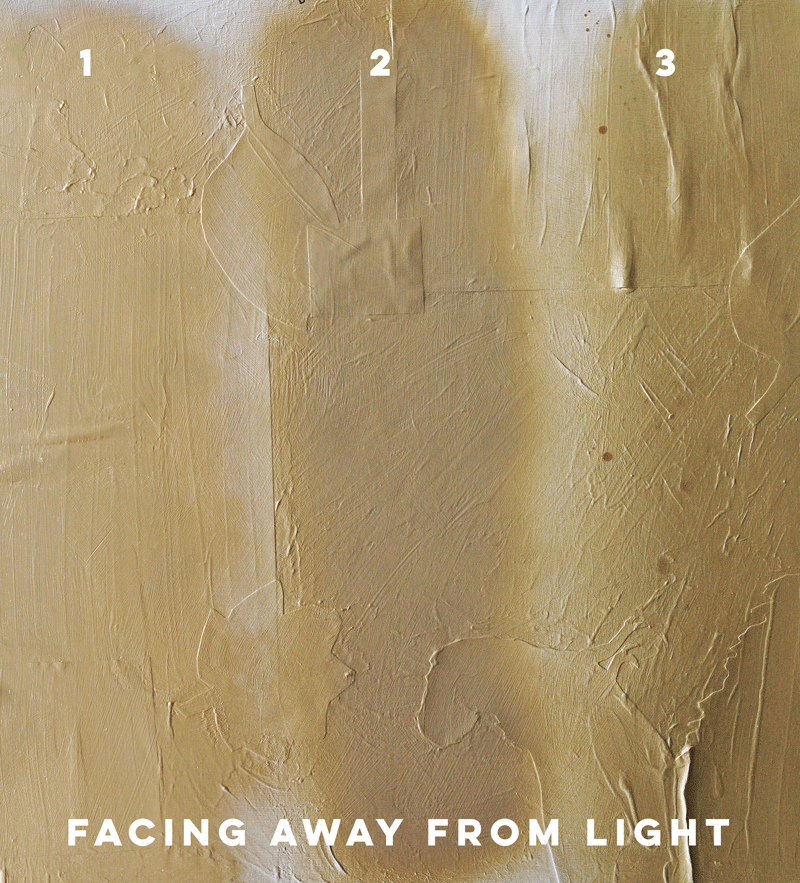 Overall if you're trying to match a true metallic finish with a lot of shine, Rustoleum Metallic Gold is the one for you. I'd use it for home decor and craft projects.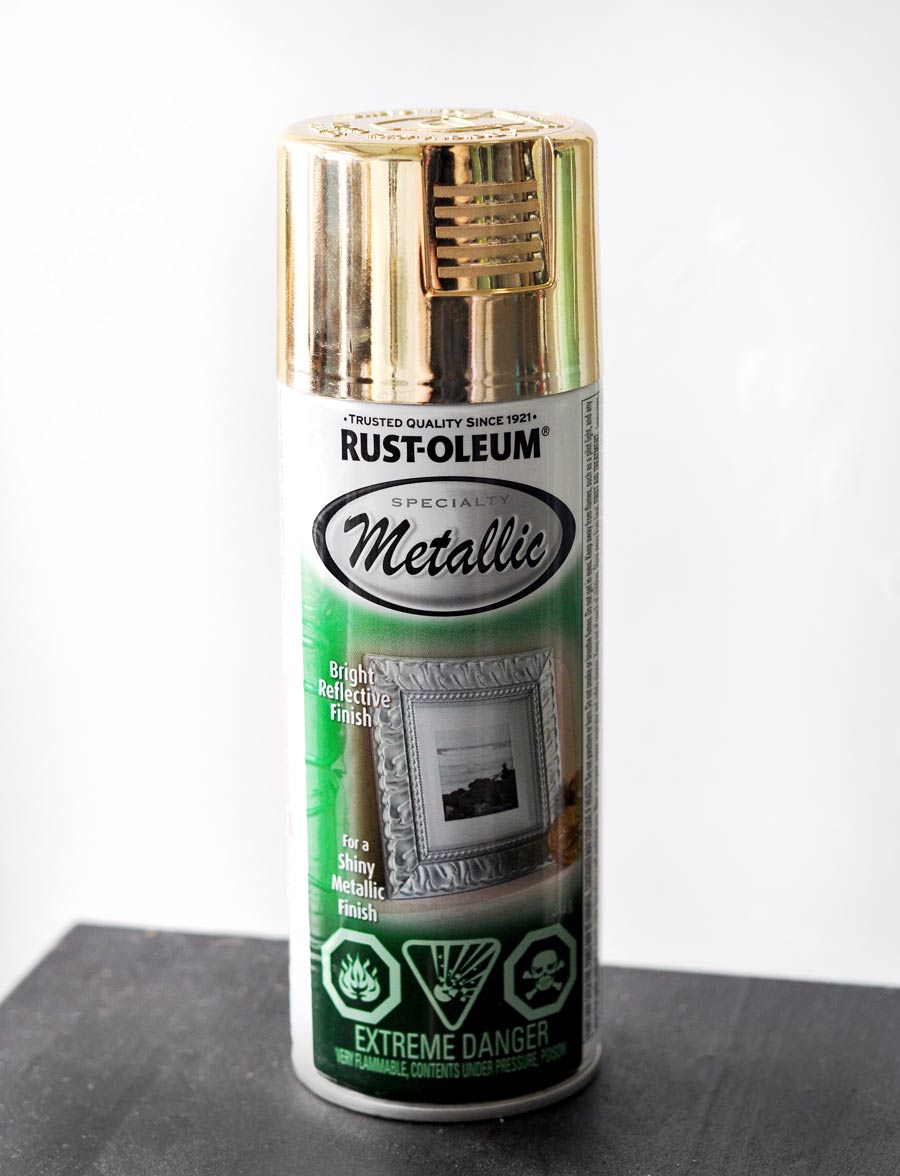 Disclosure: Rustoleum provided me with 3 cans of spray paint. All words and opinions are my own.