In the process of decluttering our loft, I had the urge to replace the 4×4 Ikea Expedit shelf that sits in the middle of our living room. I wanted to find something that didn't invite clutter. The open shelving was a catch-all for tchotchkes and storage boxes filled with stuff we didn't really use. Plus I was so sick of dusting it! My goal was to get a smaller cabinet with doors to make the room feel cleaner, so I went with the Ikea Besta series.
I purchased a Besta cabinet with 3 doors, it surprisingly holds a lot of items and it's a great price and I love that you can choose from various sizes. We used a series of them for our media cabinet so it just made sense to keep things simple and use the same design on the other side of the room. Here's how the cluttered storage looked before: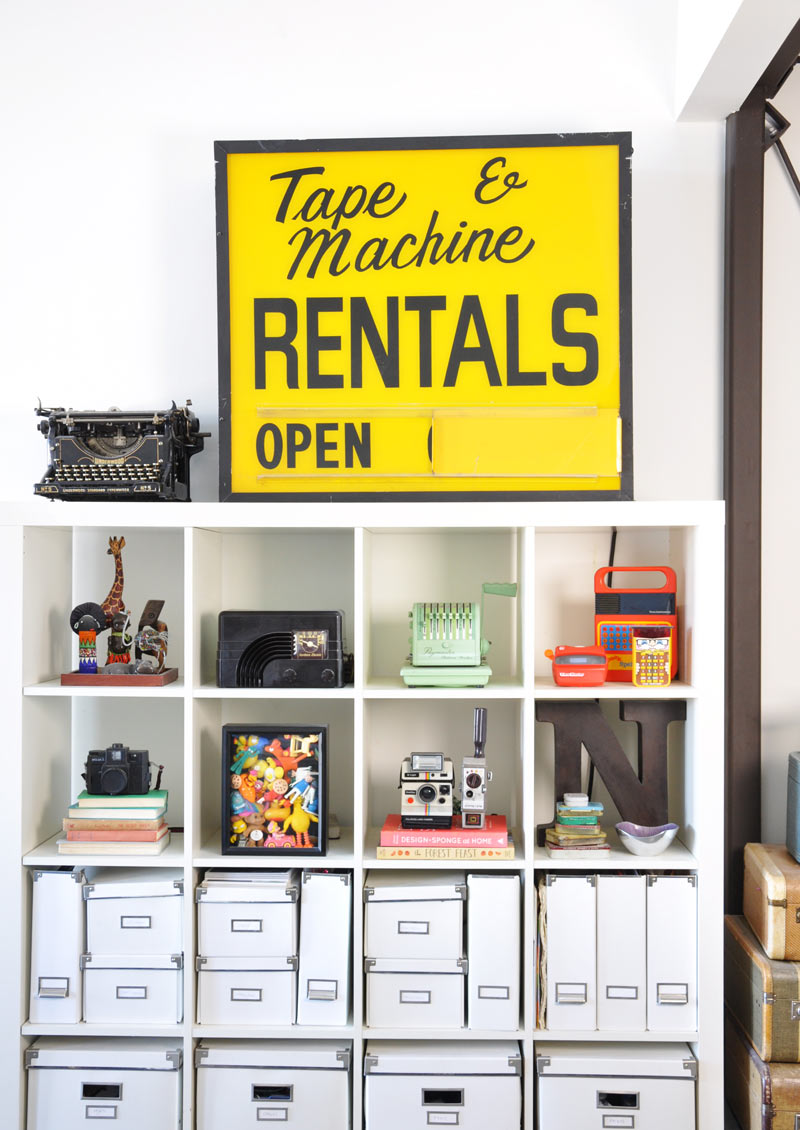 Yes I know, it's really organised, but I was really getting sick of looking at all those white boxes and the shelf was just so tall and awkward, plus I had it for close to 10 years so it was turning yellow and pretty much falling apart. You also have to imagine that the shelf is placed in the middle of our living room and is very much so a focal point.
A lucky person from craigslist took it the Expedit shelf home for free and I was happy to see it go if it meant getting our living room back to normal in less than a day and it forced me to get rid of items and fill the new cabinet with just the items we use. A lot of these items still fit into the Besta cabinet because most of those white boxes (the 4 large ones on the bottom) were only half full or almost empty, so it was easy to toss stuff out or combine into one container.
Here's what it looks like now: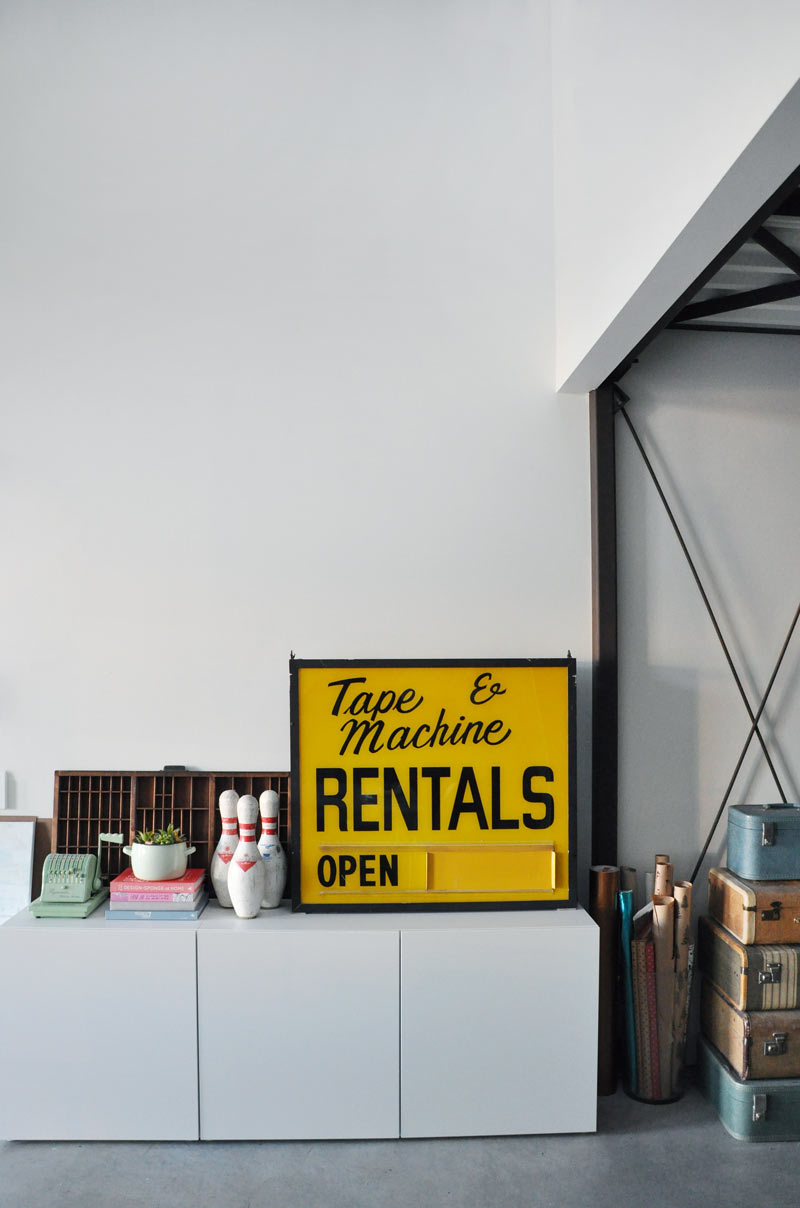 My goal is to eventually downsize that glass container on the right filled with wrapping paper. Moving forward I will only wrap gifts in brown kraft paper, this is going to be hard since I'm such a paper hoarder, but it just makes so much sense to keep it simple. I also have a stack of canvases and art work on the left side that I need to find homes for or sell. I'm loving the cleaner look this simple Besta cabinet brings to our living room.
I'm slowly making progress around the loft, the next place to tackle will be upstairs above our bedroom closets, I'm terrified! I already feel the procrastination setting in.
If you're curious, yes that yellow 'Rentals' sign does light up, but it makes an annoying buzzing sound! It came from a video rental store that went out of business many years ago here in Vancouver and Andrew grabbed it for free.