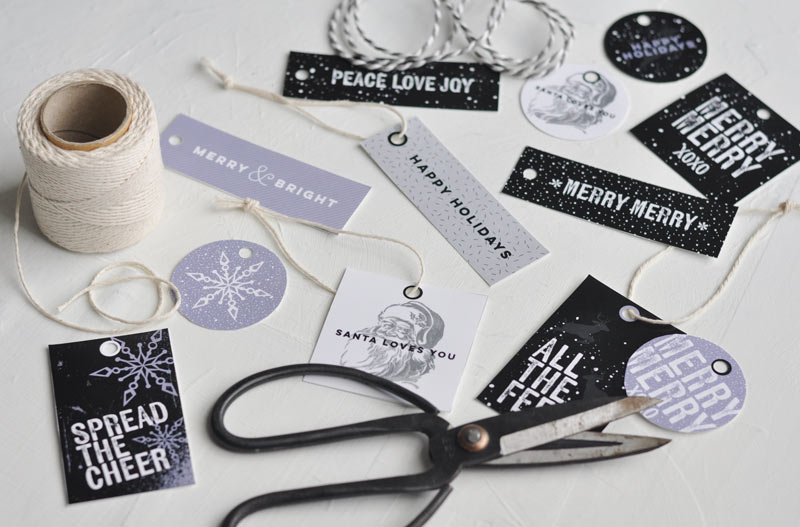 Here we are again, another Christmas is just around the corner and I've decided to share more free printable gift tags with all my wonderful readers! I've designed them for the past 2 years and I think this will become an annual tradition because I find printable tags easy to print, assemble and customize with ribbon or string.
You can find previous years gift tags over here and here.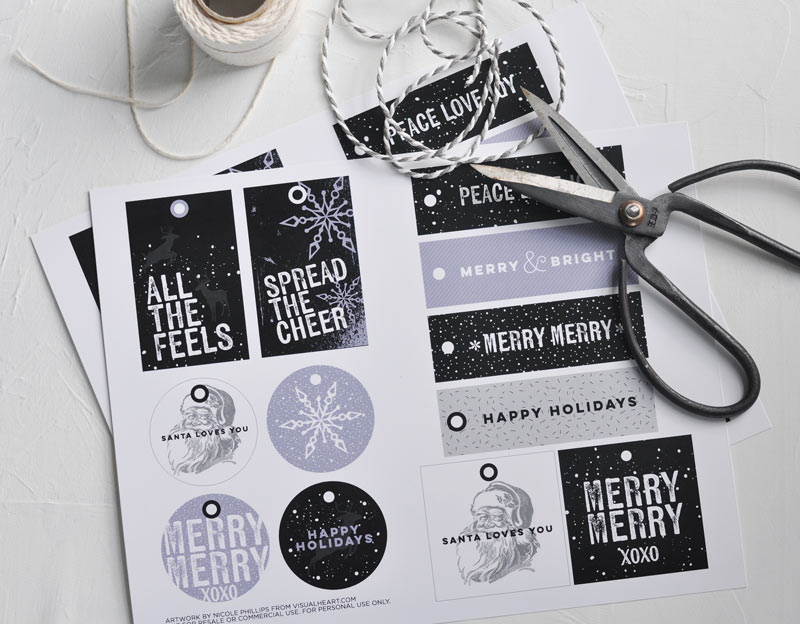 This year, the color scheme is minimalist with light mauve, grey and black, a little Scandinavian inspired! I was also inspired by my friend Angie Coates recent pin design and had to use that phrase in my designs, it totally applies to Christmas right?!
Most importantly, everyone knows that Santa loves you.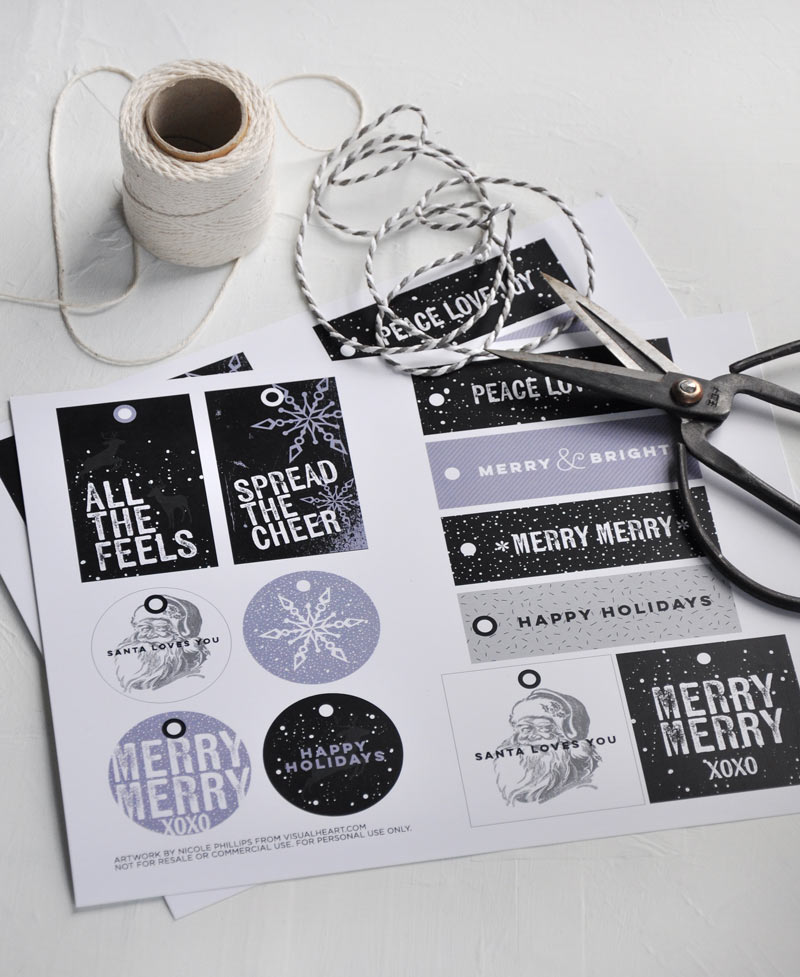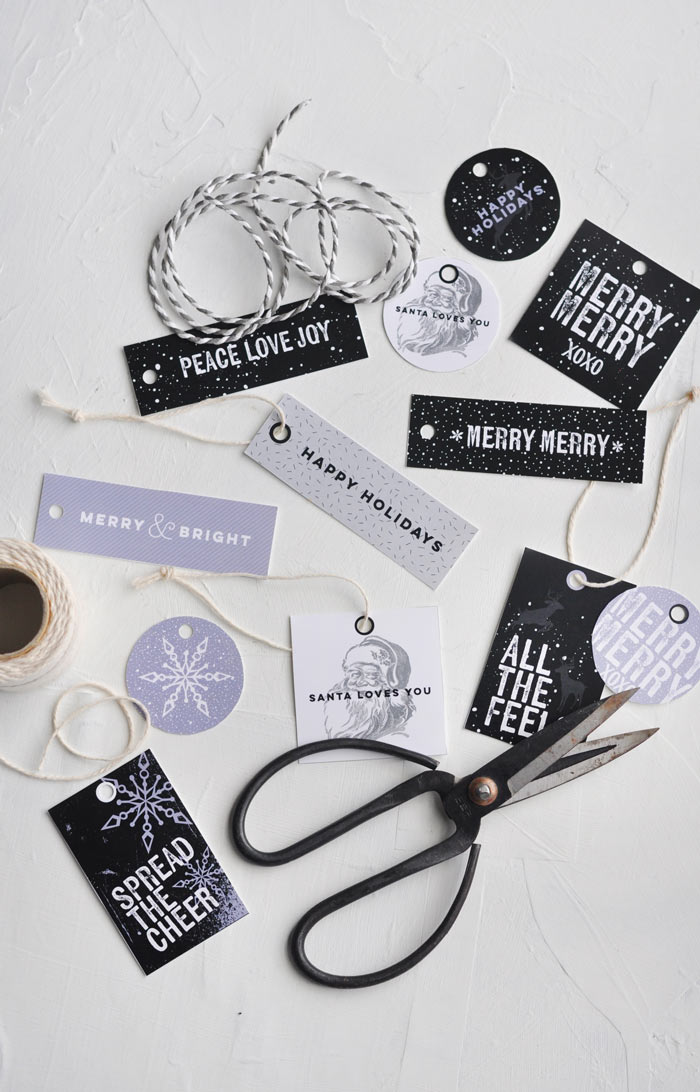 The designs are placed on a standard 8.5″x11″ letter size sheet for easy at home printing. I suggest printing them on card stock to make them a bit thicker like real tags from the store. Just cut along the outlines and use a one-hole punch to make holes to attach some string or ribbon.
Download free printable Christmas gift tags here
Like what you downloaded?
Share some love with a small donation via the paypal button below:
Enjoy! Happy Holidays!