I did it! I finally purchased a sofa and not just any sofa, I bought one online from Article. If you know me, you will know this is totally out of character! I have huge fears of buying stuff online, I worry about quality, if there will be extra charges upon arrival and mostly I hate not being able to touch and feel the product before buying with the chance of having major regret when it arrives.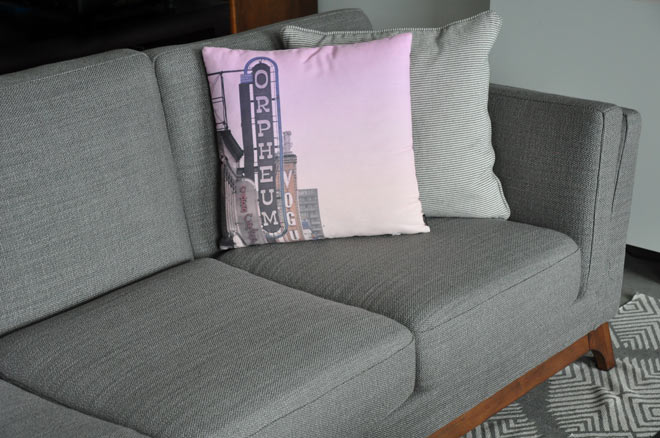 So I bet you're wondering what made me go a head with the purchase? Well, after spending a few years researching sofas (I even blogged about it last year), shopping around and still not finding what I wanted, it was then that I found Article, through instagram of all places.
I should mention this blog post is NOT an advertisement, I just totally enjoyed my experience and had to share with those of you that have online shopping fears just like me.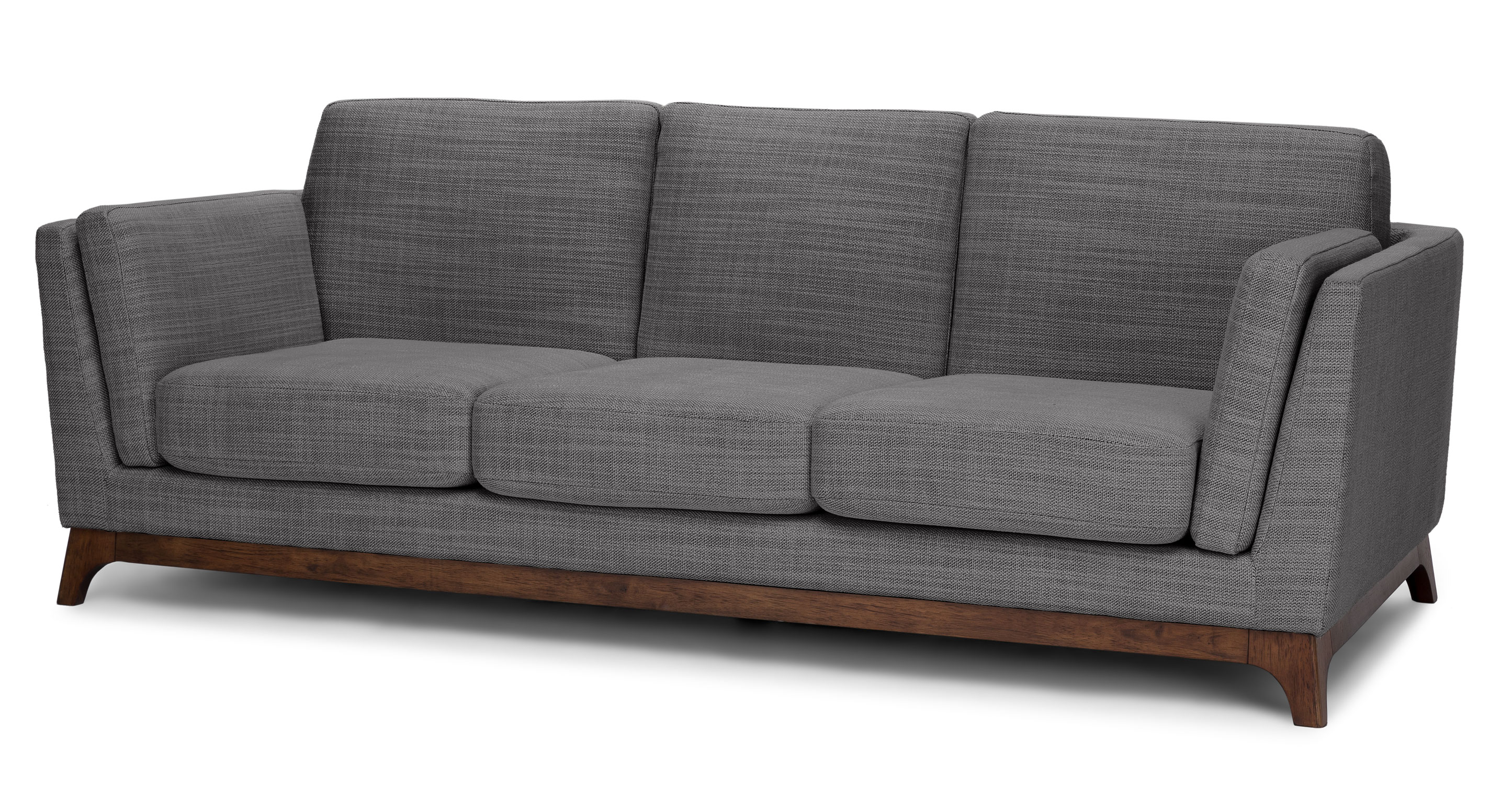 I fell in love with the CENI sofa but couldn't decide what colour fabric I wanted. So I inquired to see if they'd send me fabric swatches. Their customer service was amazing, they mailed me swatches and I looked at them in different lighting for a few days. Pyrite Gray is the colour we went with, it looks a lot lighter in our apartment because we have huge windows, I'm personally very happy that it looks lighter, because I was worrying it would be too dark.
Below is a photo of the 3 swatches I was choosing from. I ruled out the Lagoon Blue because our current sofa was similar and I was so over it. The middle swatch is Volcanic Gray, it has a lot of brown in it and I was going for cooler gray tones rather than warm creamy colours. Pyrite Gray is the perfect gray.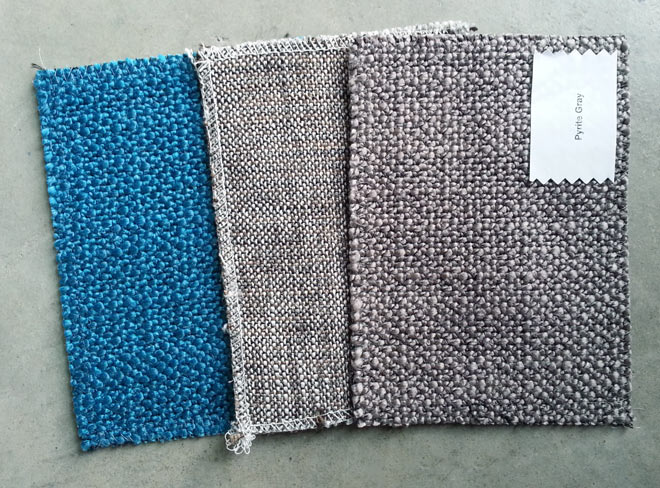 To help even more with my decision, I decided to look on instagram at the hashtag #ourarticle where previous customers post their sofa photos, so I could get a feel for how they looked in "real" homes. I was immediately sold, but still very scared. I went to their website and made the purchase, the best part of all was there was absolutely no duties and extra taxes upon arrival! (I'm in Canada, when stuff comes from the US, there's usually huge fees).
The delivery date was 1 week early, I think timing depends on what they have in stock. The delivery guy called ahead to make a drop off appointment and it arrived in perfect condition. I paid the extra $99 for them to bring it into my apartment and place it where I wanted it, totally worth it considering I was home alone when it was getting delivered. Alternatively you could get it dropped off at your front door with no additional fees and then you have to deal with moving it inside.
It arrived in a huge box, packaged so well, the wood legs were wrapped up and the whole sofa was covered in plastic. The best part, the CENI sofa doesn't require any assembly, other than figuring out how to place the 8 cushions (it took me a minute haha).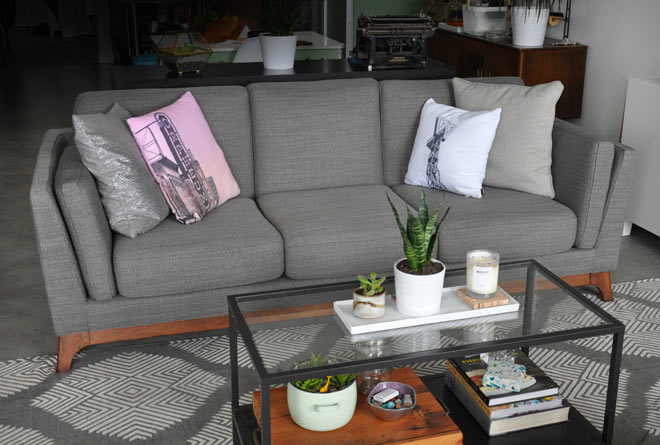 Overall, Andrew and I really love our Article sofa, it's firm, the fabric is good looking and durable and the wood base is even more beautiful than I thought it would be. It's a really good looking sofa for the price! Great value in my opinion. The Pyrite Gray fabric also goes so well with our recently reupholstered chairs that you can read about over here.