I found a very small sideboard a while ago that had good bones. Made from solid plywood and even had glass sliding doors. The base was solid so the first thing I thought of was, yes! I can attach legs to this.
The plan was to take this frumpy sideboard and make it modern vintage. Painted vintage furniture should only be done on plywood or veneers that can't be salvaged. If the piece is solid wood, consider trying to refinish it or get a professional to help. I'd never ever paint teak, walnut or any solid wood.
Here's the frumpy dumpy before: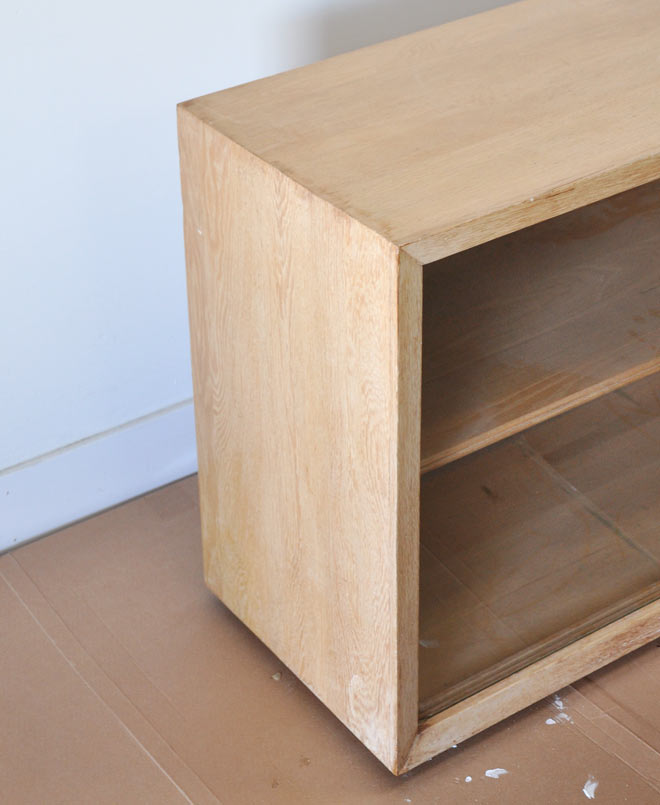 That's some seriously nasty water stains!!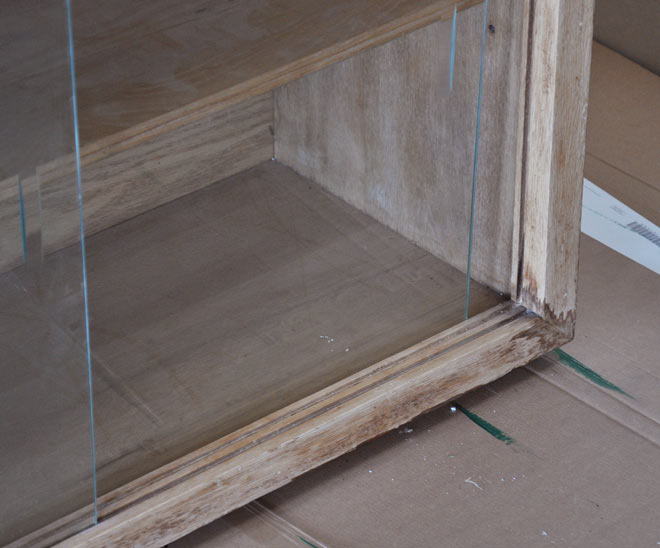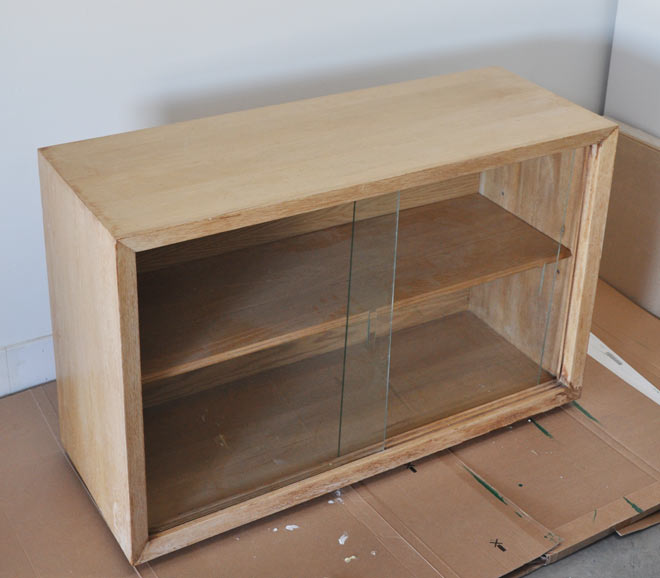 The first step for this painted vintage sideboard is to clean the entire thing with a damp rag and mild soap. Once it's dry, give it a light sanding, clean it again and let it dry. Then prime the entire thing with CIL Smart 3 Primer, it seals in bad smells, oils and stains. This must be applied in thin coats with a foam roller. The photo below shows the first coat of primer going on. I also picked out some legs. Apologies for how bad quality that shot is, that's what happens when you work on it at night and want to record progress!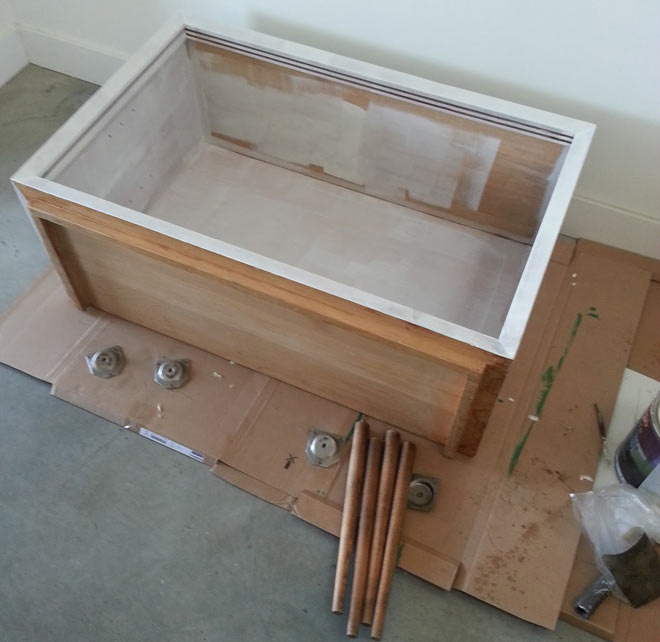 In the end I didn't end up using the super long legs that are shown in the photo above, the scale wasn't right, it looked silly and felt like it was going to tip over, so I went with some shorter ones that you can buy from Home Depot.
Time for quality top coat!
The top coat must also be applied in thin coats with a foam roller for a smooth finish. I like to wait at least a day between each coat to prevent chipping.
I used Benjamin Moore 'Tropicana Cabana' on the inside in Advance High Gloss and on the outside I used Benjamin Moore 'Snowfall White' in Advance High Gloss. The legs and the shelf were finished with 2 coats of Miniwax teak oil.
Here's the after photos of this painted vintage sideboard, bar unit, cabinet: