After spending the past couple of years fixing up old furniture I've come across a lot of rusted metal, it's fairly straight forward to fix larger areas of metal with spray paint or just replace it with new hardware, but sometimes there's smaller areas like the feet on furniture legs or accent inlays of metal that are rusted and you can't replace them because you can't source the parts.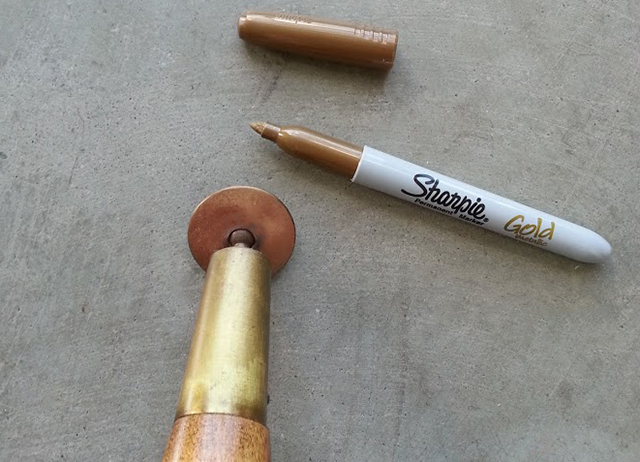 I'm about to show you the easiest trick to make rusted metal look new again, anyone can do it!
Get yourself a metallic Sharpie pen, in this case I used gold.
Clean the surface you want to fix, I used sandpaper (there was a lot of chunky rust) and paper towel.
Then, let it dry well. Once it's dry, take your metallic Sharpie pen and color directly on the surface!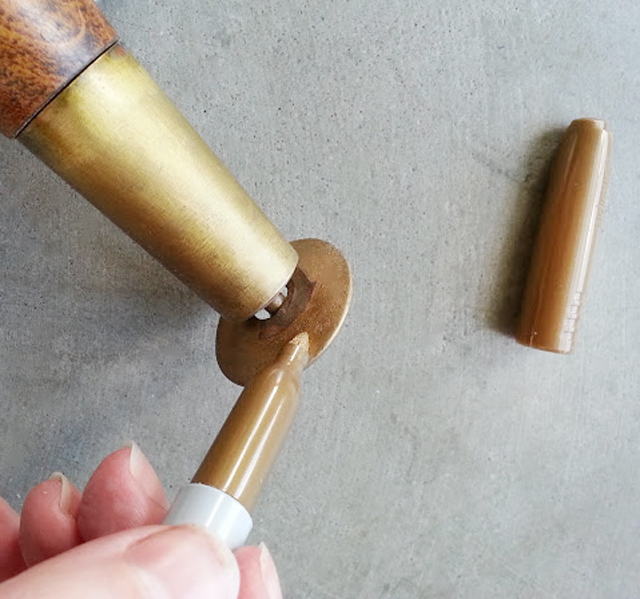 Sharpie gold metallic pens cover metal so well and dry almost immediately, I've only tested it on these furniture feet but one of these days I'd like to try it on furniture pulls to see if it rubs off with use overtime. For now I can say it covers so great on items that aren't touched and are more decorative.
The feet I'm fixing up belong to my newly upholstered living room chairs, I initially wanted to replace the feet, but I couldn't source the right parts at an affordable price, plus not all the feet were rusted, on chair was worse off than the other, so a DIY fix was needed.
Here's the before and after! Of course I forgot to take the before photo before I sanded it smooth so it's not a very drastic result, but the colour is so awesome and bright now! It's little things like this that make me oh so happy!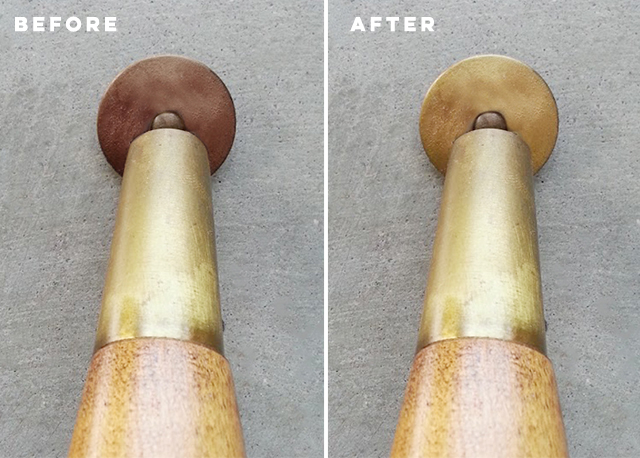 This post is not sponsored by Sharpie, I just discovered that their metallic pens work wonderful on rusted metal by testing it out on these legs.
So to recap, all you need to do is:
1. Lightly sand and clean the surface with sandpaper and a soft towel
2. Color right on the metal with a metallic Sharpie pen
That's it! So easy and makes a world of difference when you'd rather not use spray paint.