Last month I shared with you that our reupholstered mid-century chairs are happening! After a few weeks they were reupholstered and today we brought them home. You have no idea how excited and nervous I was. I have been wanting to get these chairs done for years, I had even blogged about how I wanted them to look after endlessly looking for inspiration on Pinterest, you can read about that over here. I was so scared they wouldn't look the way I had imagined in my mind, plus I have serious commitment issues, so picking a fabric took forever. Finally going a head with this was frightening, but Luxcious Upholstery on Main Street in Vancouver ended up doing an amazing job, they're even better than I could have imagined!
Here's how they looked before, just to refresh your memory. You can see more photos in my previous blog post over here, where you'll see holes in the seat and other gross details.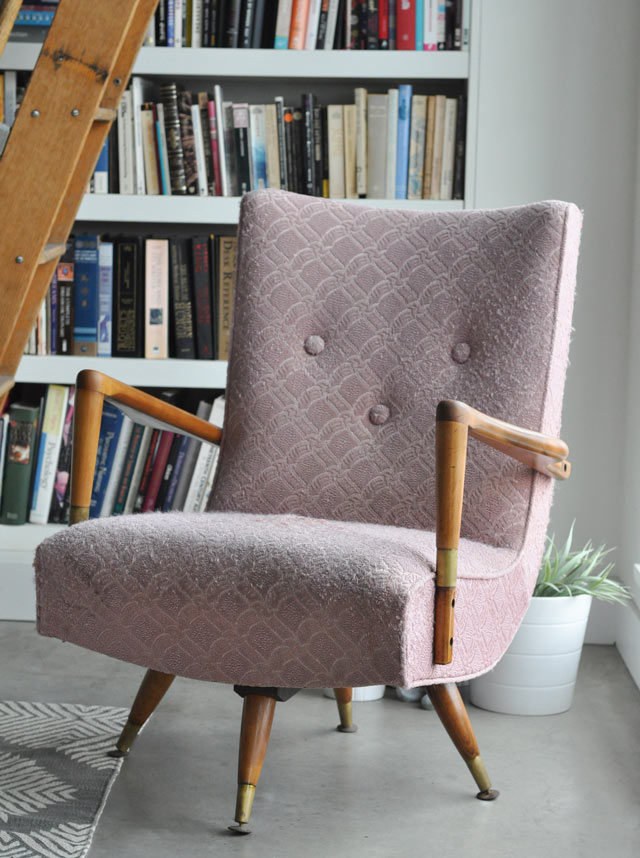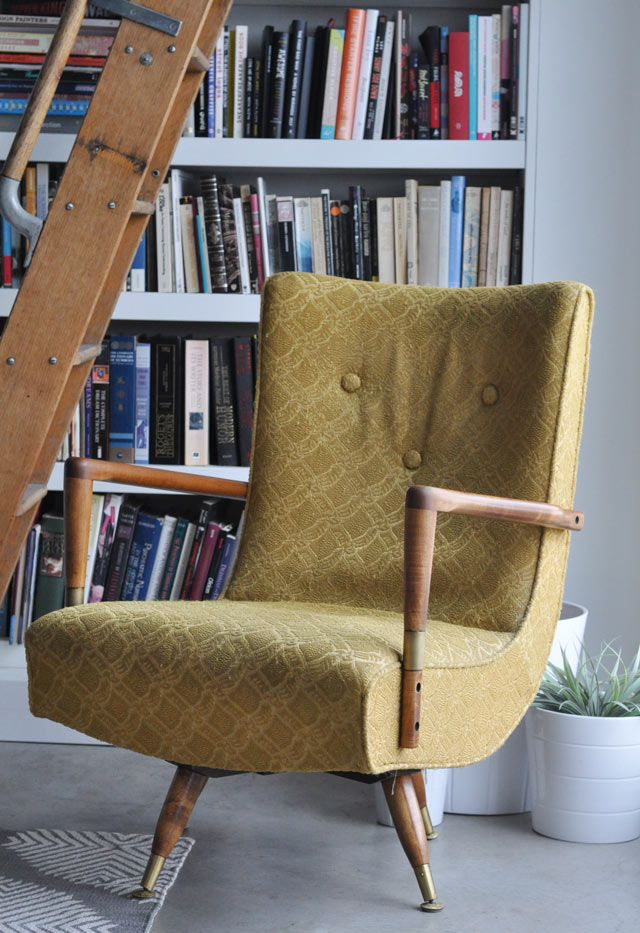 After saving money the past couple of years, fixing up the wood on the legs and arms ourselves and hiding the holes in the upholstery with blankets and pillows, we finally decided it was time. I wanted to go with a neutral grey so they'd be timeless and I wouldn't get sick of the colour in a few years, plus our sofa is teal, so it's a nice contrast, even if the sofa is the next thing on the list to be replaced, but that's something to talk about in another blog post. The grey can work with just about any throw pillow, even though right now I don't want to hide the beautiful fabric with anything!
This the fabric swatch, it's from Maxwell Fabrics, the colour is called Stony Brook #43 Shale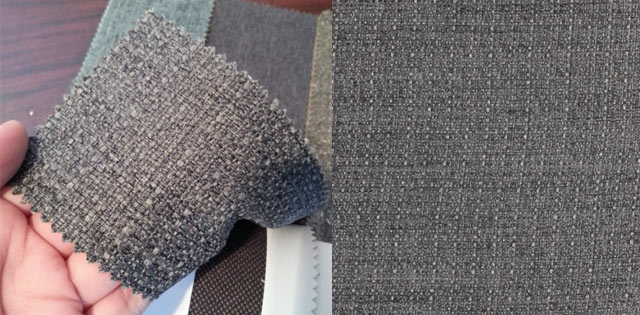 Luxcious Upholstery kept all the beautiful details of the original mid-century chairs, the subtle curves, the piping on the edges and the buttons on the back. They also added just the right amount of foam so they don't look over stuffed, but they feel much firmer to sit in. They're perfect.
We love our "new" reupholstered mid-century chairs. I highly recommend salvaging quality vintage furniture and getting it fixed up. It's worth the money and worth saving something from the landfill. It's also keeping a dying art alive by hiring your local upholstery company to make something new again. Plus you just can't buy items like this in the store anymore, quality is not at all what it used to be. I hope to have these around forever.