A quick and quirky DIY Valentine that pairs well with a small gift for your girlfriend, boyfriend, mom, dad,  friend or anyone you love! It's also great for birthday's, anniversaries, or just because. I like that it doesn't require a lot of craft supplies or skills, but it ends up being super cute, because in the end it's the thought that matters.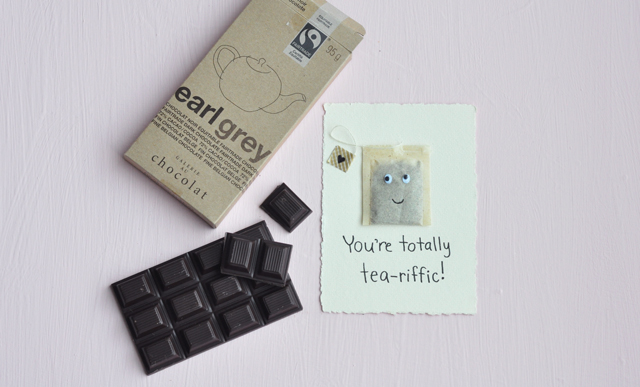 The actual card is made from a piece of watercolour paper I had laying around, I chose it because I like the texture, but you can really use paper you want. It might look even better with colourful paper, bright pink would contrast nicely.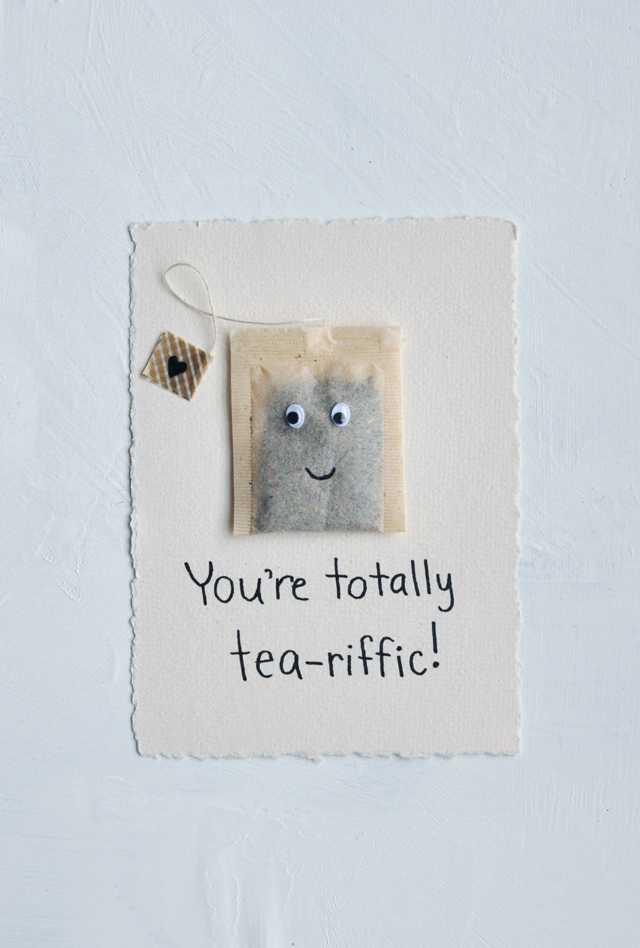 I looked in my tea collection for a tea bag I didn't love too much, this one is from a hotel I stayed at many years ago, I'm that person that takes all the free stuff from the hotel room, especially if they have interesting tea! I never got around to drinking this one, so I removed the label from the string and replaced it with some cute gold washi tape I got from Minted.
The tea bag is glued on using regular white glue and the googley eyes are attached with white glue too, I just waited a full day for them to dry.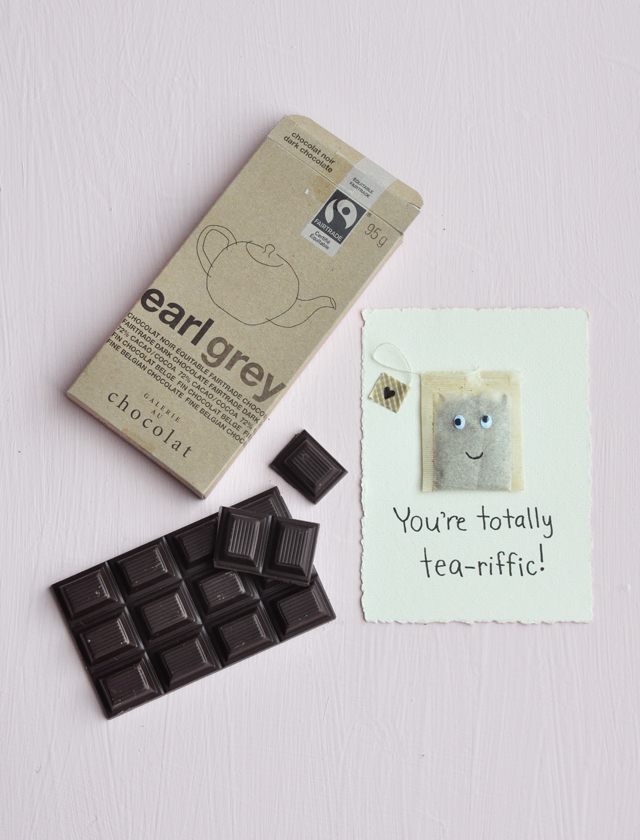 I used a permanent marker to draw a mouth directly on the bag and used the same pen to write my Valentine's Day message "You're Totally Tea-riffic!" In a perfect world I'd be really awesome at calligraphy and my message would look a whole lot nicer, but I scribbled my message out in quirky form and just went with it. I was thinking if I owned a label maker that would be a fun way to write the message too!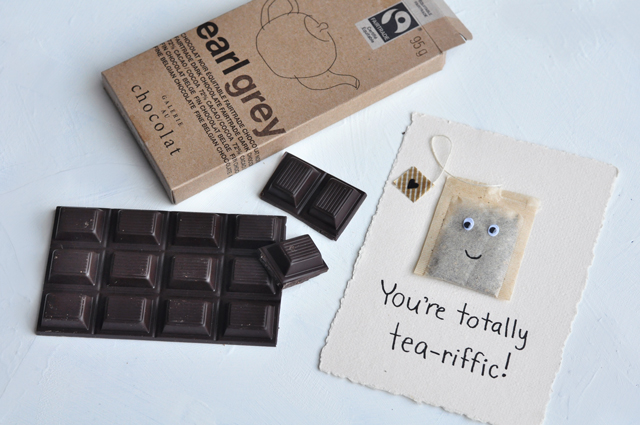 I paired the card with some quality Earl Grey Tea chocolate. And just like that the DIY Valentine is done!
Your finished card could also pair well with the following items: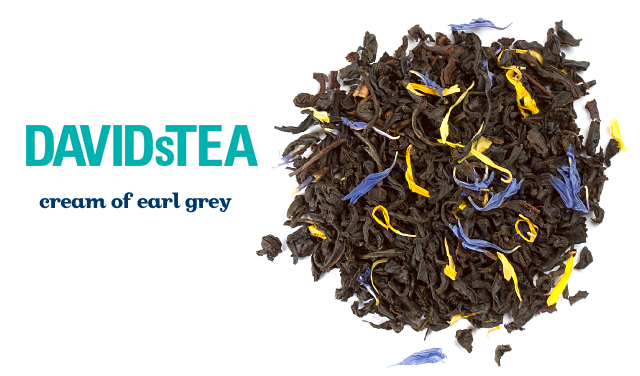 DavidsTea Cream of Earl Grey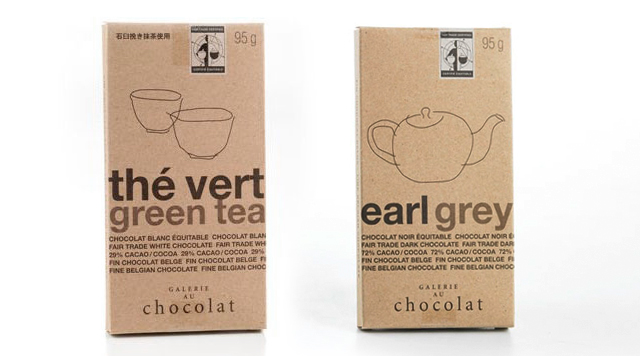 Tea Flavoured Chocolate Bars
Happy Valentine's Day!