Another painted vintage dresser project completed. This one was literally a beast that was turned into a beauty. It had a horrible faux wood grain finish and tons of chips and since it was made from MDF it was really heavy. The lines and hardware on this piece are awesome, so it was a no brainer to take it home and upcycle it into a more modern and stylish piece of furniture.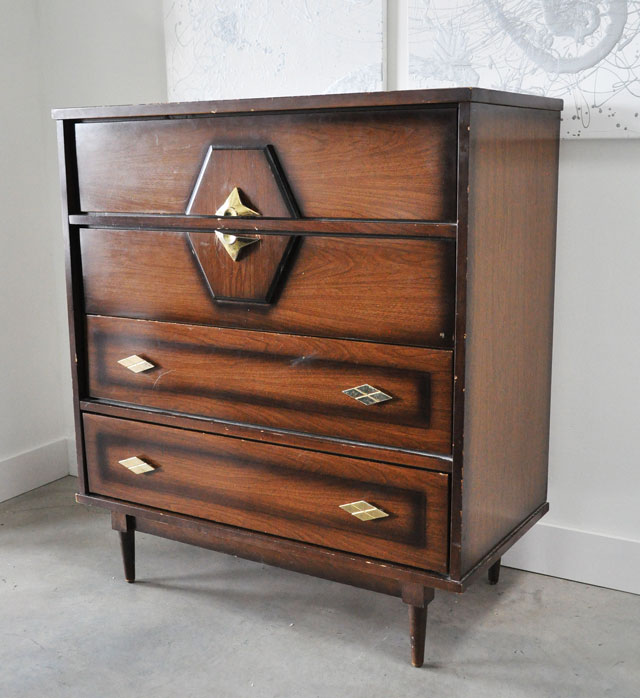 After a quick sanding and minor patching, 3 coats of primer were applied. Primer is the key to a solid finish. Always take the time to apply several thin coats and let it dry for plenty of time in between each coat. This will save you the pain of having an uneven finish in the end and it will seal in any oils and other finishes in the wood, plus you'll use way less top coat. I use CIL primer from Home Depot, it's affordable and works great on most finishes.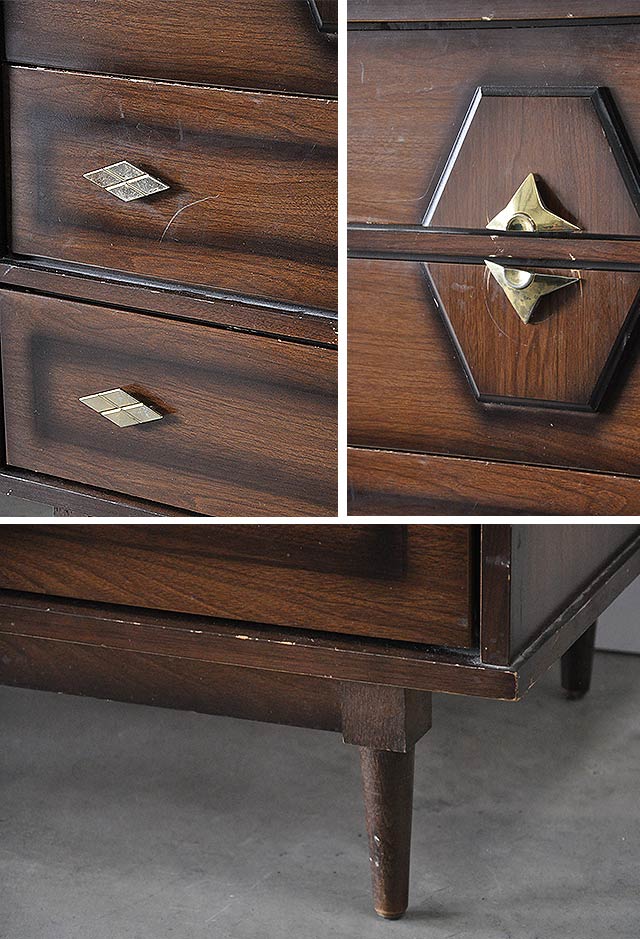 I've been painting hardware using all purpose spray paint, but the last project a weird chemical reaction occurred with the metal and strange cracking and bubbling appeared. I was spraying from a far away distance and doing thin coats so I knew that wasn't the issue, I could only think since the hardware was so worn and the finish was all exposed, the paint was reacting to the metals. This time I decided to try brush on primer and top coat. It went ok, but I can't say I'd do it again, it was tricky getting a smooth finish even though my top coat paint is self-levelling. I think next time I'd just try a different brand of spray paint and prime before the spray on the top coat.
For the final coat I use Benjamin Moore Advance for all my furniture pieces. This paint finishes like an enamel, but it's water based which makes cleaning up super easy. It's high-gloss, self-levelling and very durable. The colours for this one are Mantis Green and Snowfall White. It was nice to change up the colour since most of my other pieces have been done in Tropicana Cabana.
Here's the final result: