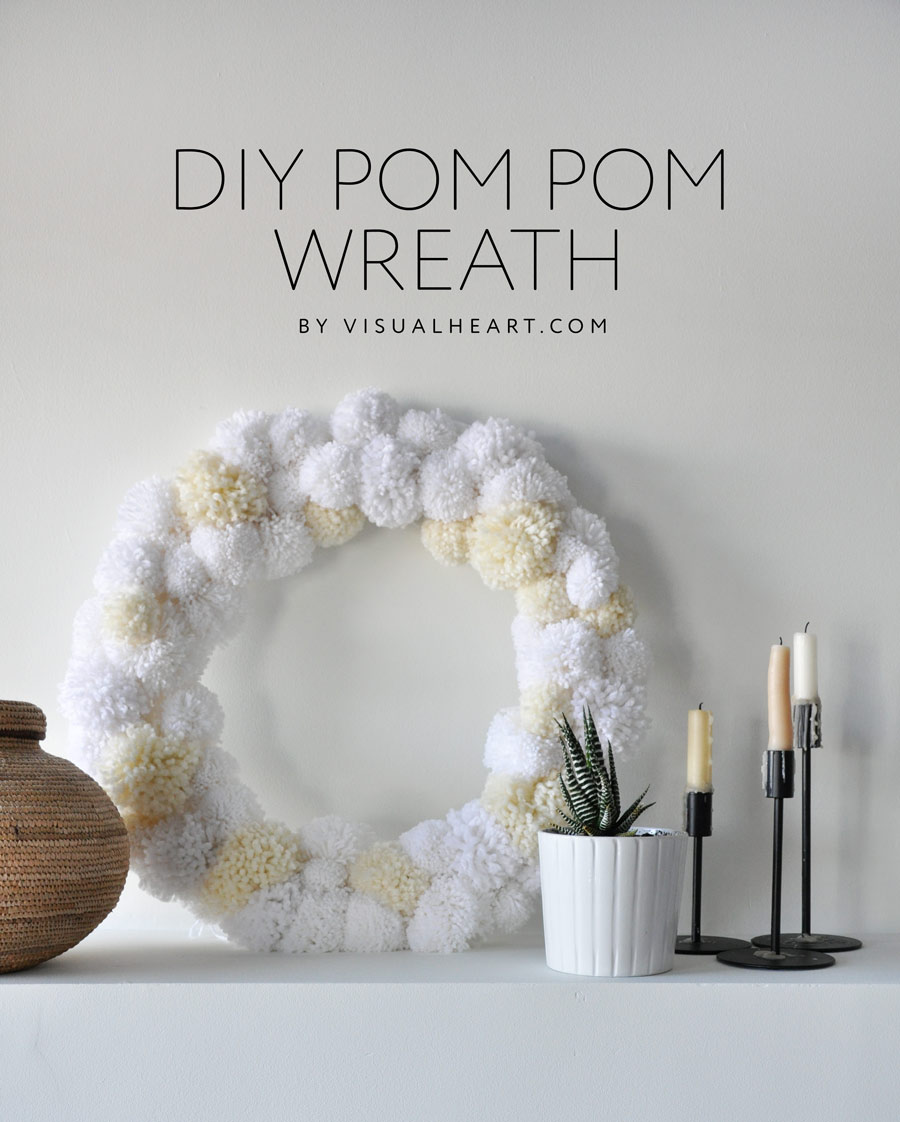 The first Christmas wreath I ever had was back in 2015, it was a gift and it was absolutely stunning, you can check it out over in this feature post on Poppytalk's blog. This season, it seems like the pom pom is all the rage along with all things wool and felt. I really wanted a neutral minimalist wreath for our home and I refused to buy one, crafting something unique is always the way to go.
After a quick search on Pinterest, I found a few pom pom wreaths that I really admired, but I wasn't into the medley of colours so I thought I'd pair it down to a few shades of white. I used 3 different kinds of wool, all of them are acrylic, 1 is a thicker off-white, 1 is thicker bright white and 1 is thinner white. This allows for nice variation in textures and colour.
When I created the cardboard pom pom template I made 3 different sizes, you can see a tutorial on how to make them linked below. I just used cardboard from our recycling bin, nothing fancy needed here.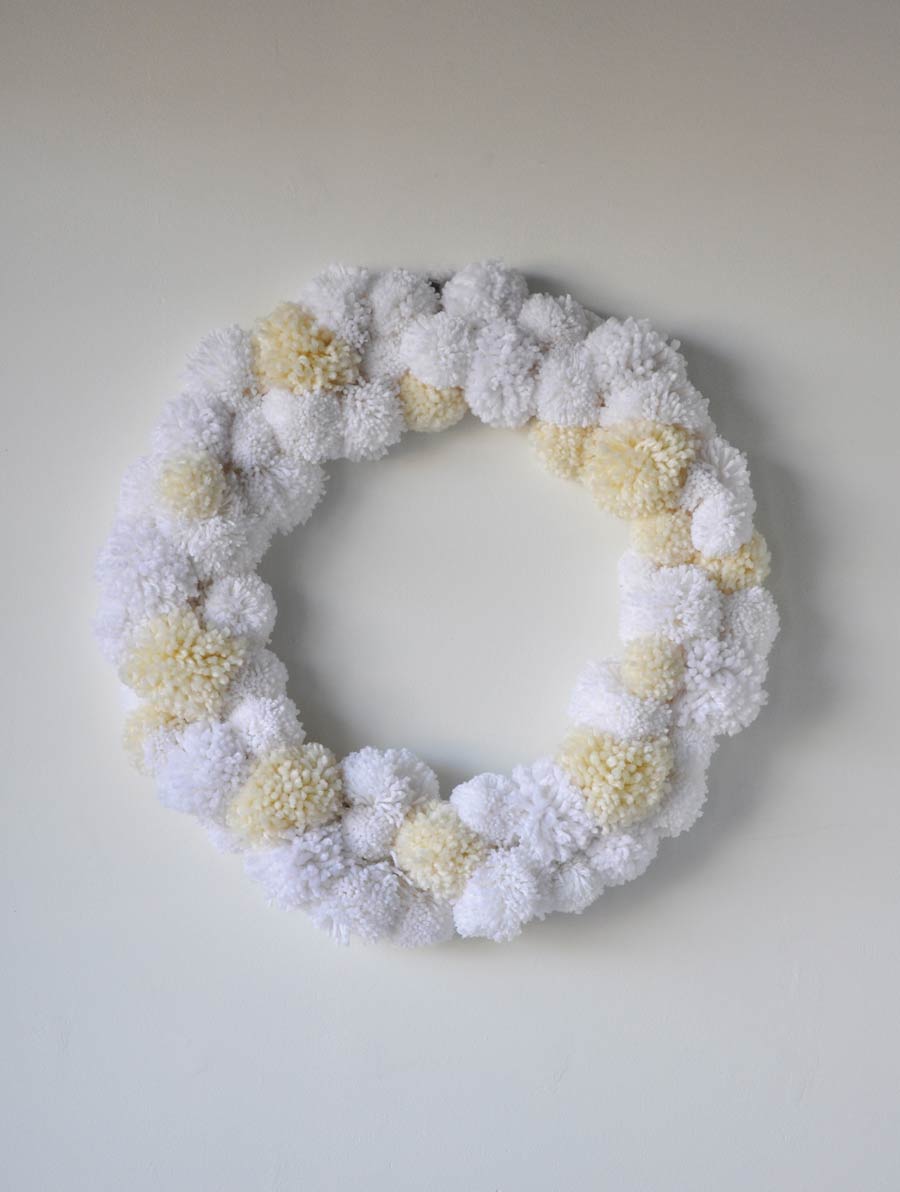 I love the end result, a minimalist wreath that works for Christmas and pretty much any other time of year because you could add in other things to dress it up like felt ornaments or metallic ornaments for some sparkle. Or maybe even a string of copper wire Christmas lights.
Here's a video tutorial on how to make your own pom-poms Watch it here.
If you're not into making your own cardboard templates shown in this video, you can buy pom pom makers over here.
I'll admit I got tired of making pom poms after about 10 of them, that's when Andrew surprisingly got really into making them and couldn't stop. So very thankful for his help!