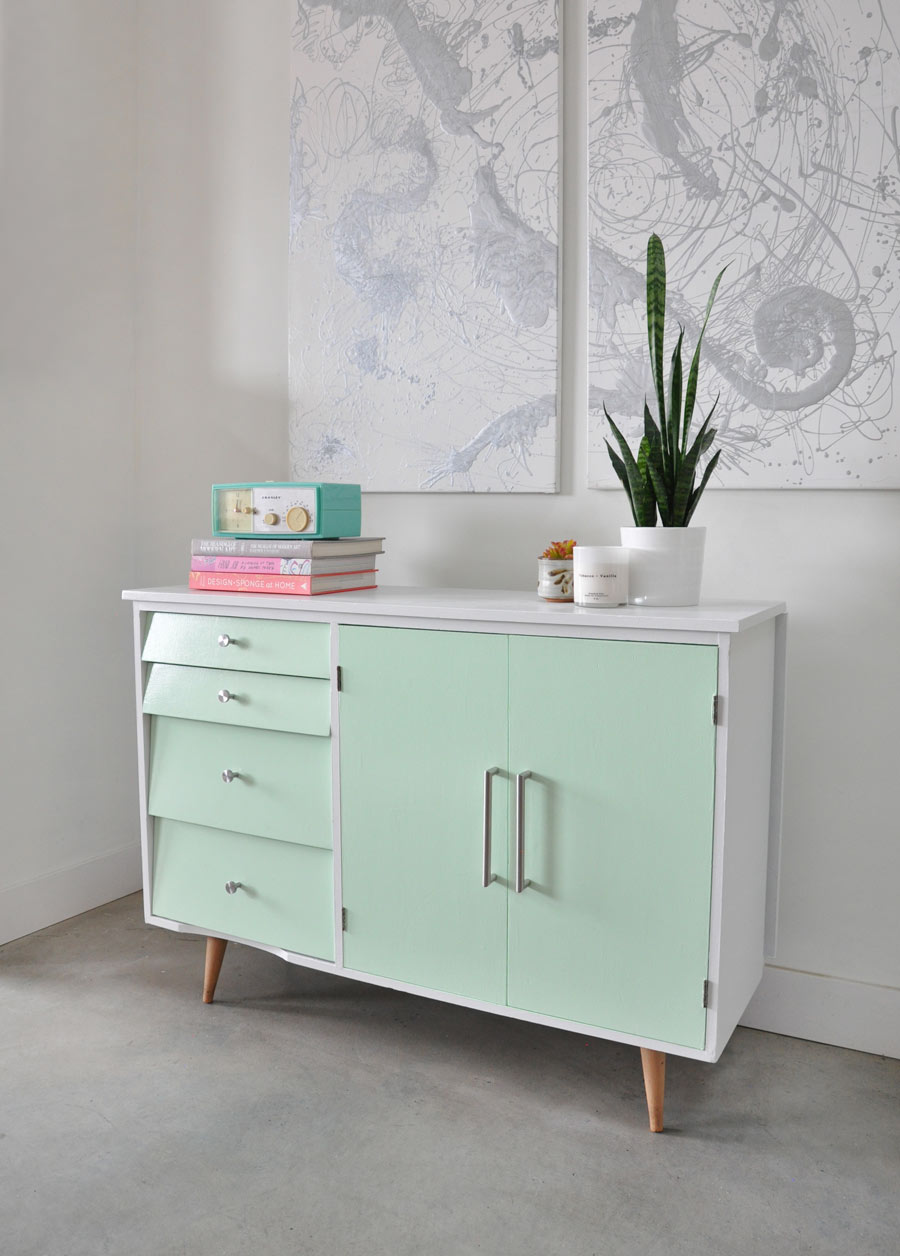 I recently completed this unique furniture makeover. It's a cabinet that has a desk that flips up on the back. It's made from solid plywood and was covered in some ugly thick stain. I just knew a fresh coat of paint would give it a new life. This piece is ideal for a small apartment because of its dual functionality.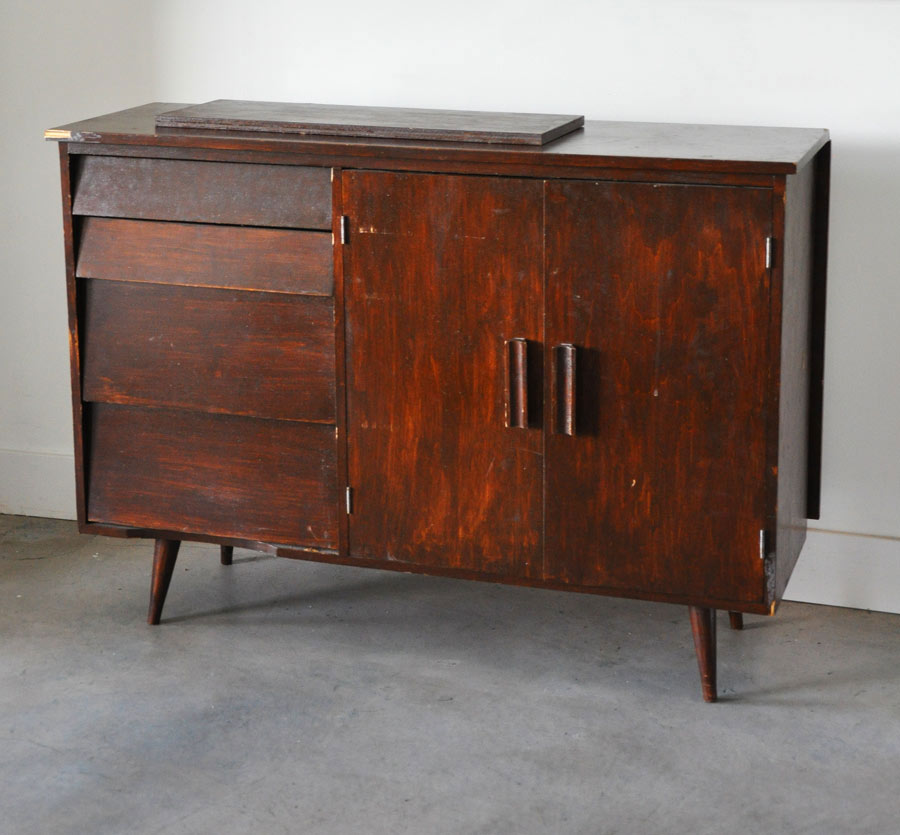 The first step is to prep the surface. The entire cabinet was sanded lightly to remove a thin layer of the glossy stain. Then I wiped it clean and let it dry completely. After that several thin coats of stain blocking Zinsser 123 primer were applied. At this point, I like to leave it for a couple of days to let the paint cure.
Then it was time for top coat. The body is painted in CIL for furniture and cabinets purchased at Canadian Tire. It has a melamine finish. The colour is White Wing. The drawers and doors are Benjamin Moore High Gloss Advanced paint in Mantis Green.
To make this piece feel a bit more modern and functional I added stainless steel hardware. The knobs are from IKEA and the door pulls were picked up at my local Restore.
The wood legs were sanded down and coated with Fat Paint Bees Wax for a natural finish.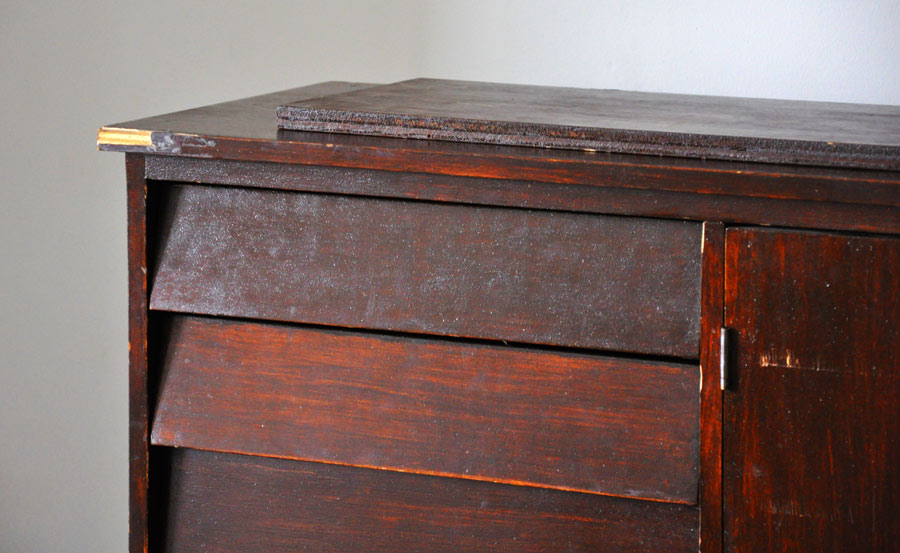 This inside of the drawers were rough and need to be covered up. Rather than drawer lining paper, they were lined with sheets of cork cut to fit each drawer. You can find cork at your local craft store or there's some on Amazon for great prices.