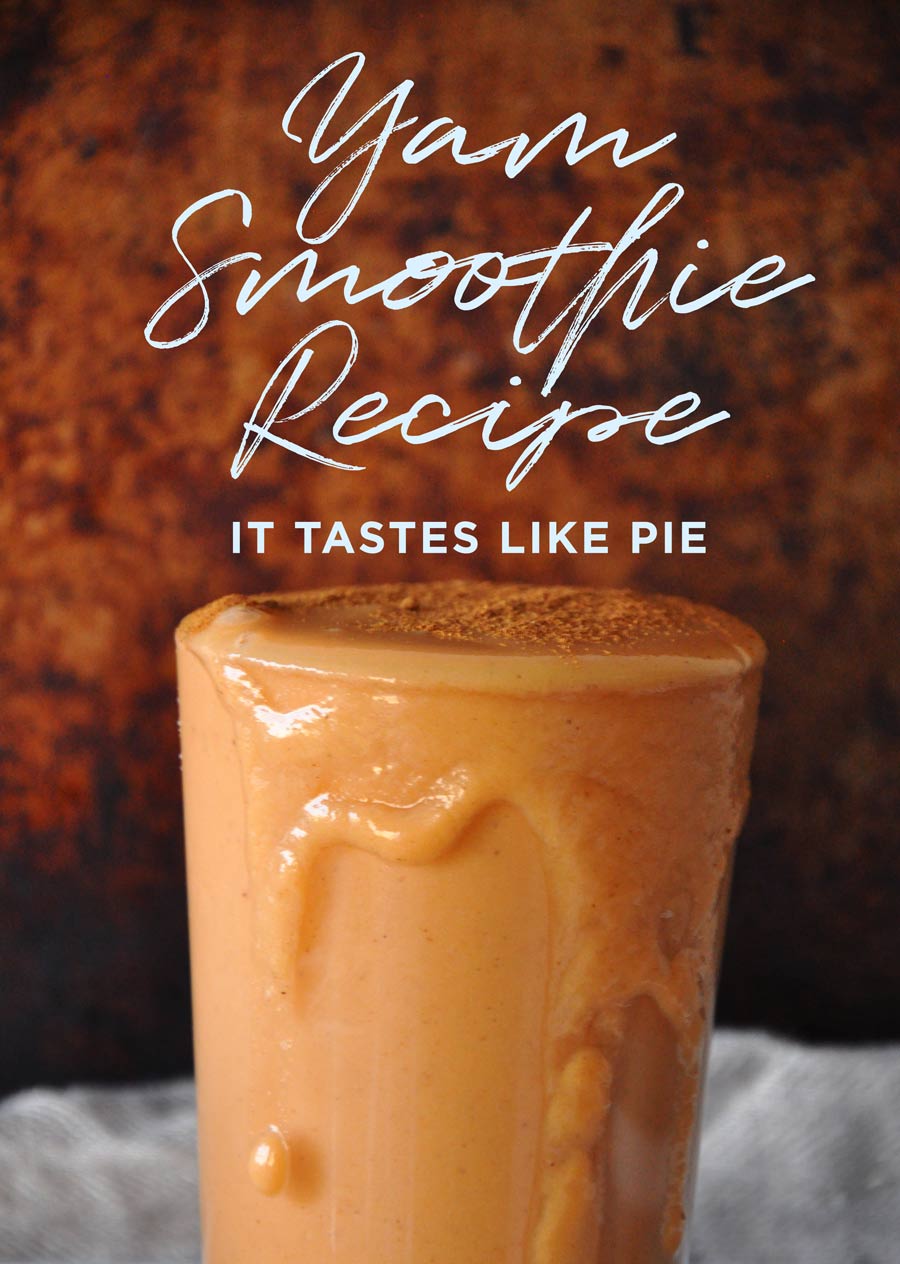 You probably read the title of this post and thought to yourself, ew gross, a yam smoothie? What is she thinking?! Well, don't hate until you try it. A yam smoothie has quickly become my most favorite breakfast because it tastes like dessert.
Think about it for a minute, yam is a similar texture and taste to pumpkin and once you read the recipe you'll discover it's basically pie in a glass. Yams are naturally a really great source of vitamin C and fibre so it's a great way to start your day or boost your afternoon before or after a workout.
I also added some hemp hearts simply because they are an amazing superfood and are high in so many different minerals as well as protein and iron. Plus the nutty flavour works so well in this delicious yam smoothie.
Ingredients:
1 roasted small or medium yam (not seasoned)
1 frozen banana
1/2 teaspoon cinnamon
1/4 teaspoon nutmeg
1 tablespoon hemp hearts (works without these too)
1 cup milk of your choice, I like unsweetened almond milk
1 tablespoon maple syrup (only if you like it sweeter)
1/2 teaspoon vanilla extract (only when I'm feeling fancy)
Roast your yams. I like to roast a few for the week. Wash your yams well, roast whole yams skin on without oil or seasoning until fork tender. You can usually see some of the natural yam sugars bursting out of the skins when they're ready. Let cool and place in the fridge until ready to consume with the skins on. Once cooled the yam skin will peel off easily for your smoothie.
For your smoothie, blend all of the ingredients together until smooth and then a little longer until it's extra creamy. If you find it's a bit thick (due to the size of your banana or yam), add a splash of water. Garnish with a sprinkle of nutmeg or cinnamon and enjoy!
Another great variation on this yam smoothie is to pour it into a bowl and top with granola and a few berries.