Homemade Blueberry Ice Cream Recipe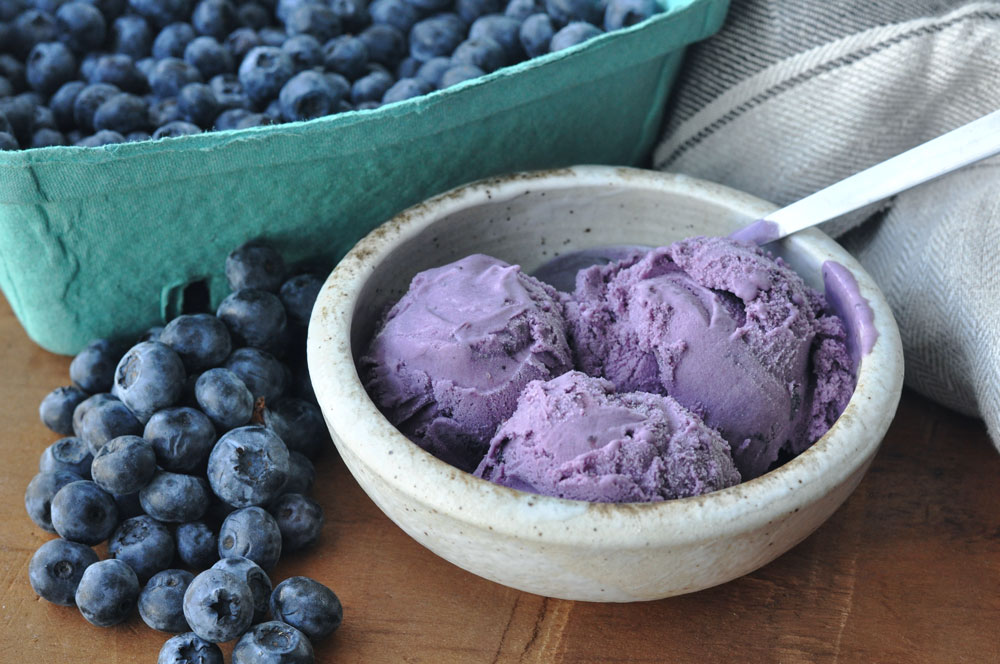 There's nothing better than homemade ice cream, once you try it, it'll be hard to enjoy the store bought stuff. I have a few other ice cream recipes on here, check out Matcha Ice Cream and Chamomile Honey Ice Cream.
It's currently blueberry season here in British Columbia and there are fresh blueberries everywhere, so that's how this blueberry ice cream recipe came about! I was going to just make a blueberry sauce and have it with plain ice cream, but then I thought, why not mix them together, I was worried it would water down the ice cream, but guess what? It didn't! It's still creamy and full of blueberry flavour!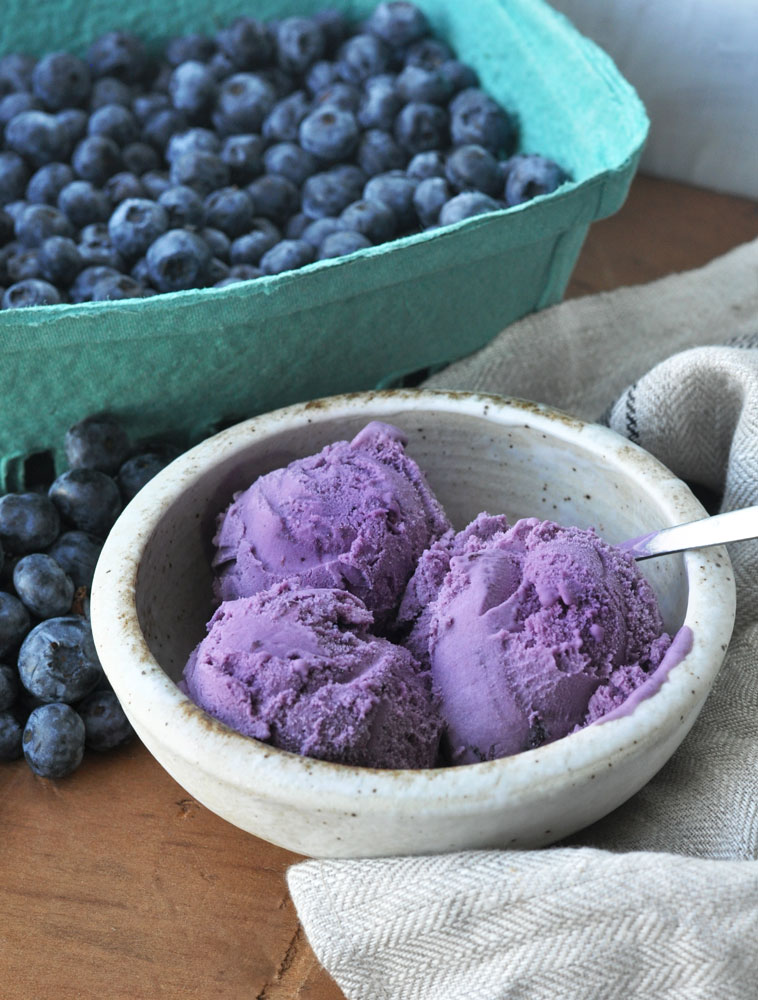 Ingredients:
2 Cups Heavy Cream
1 Cup Milk
3/4 Cups Sugar
1/8 Tsp Salt
1/4 Tsp Guar Gum Powder
1 Large Egg
1 Tsp Vanilla Extract
2-3 Cups Fresh Blueberries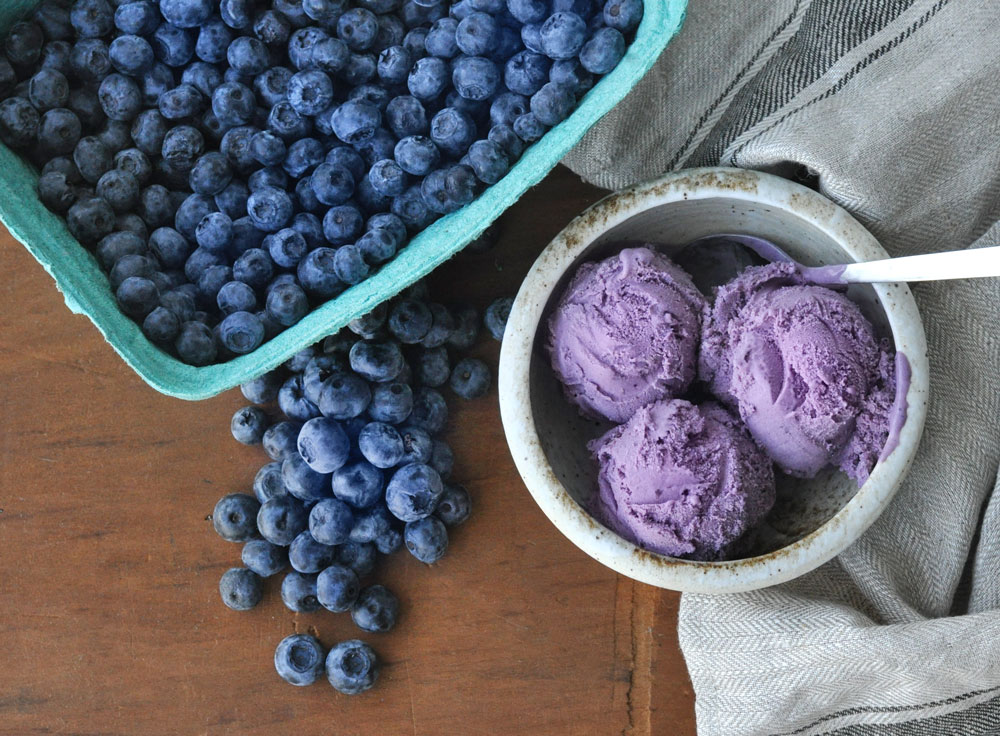 Directions:
Combine cream, milk, sugar and salt in a heavy saucepan.
Heat cream mixture until just to a boil. Remove from heat and whisk in guar gum powder and vanilla extract.
Whisk egg in a large bowl (I prefer a chilled stainless steel bowl), slowly pour the hot cream mixture in a very small stream into the bowl and whisk vigorously. I like to get someone to pour the mixture while I whisk.
Once combined, pour the mixture back into the saucepan and heat on medium until just to a boil. Do not let it boil, remove from heat immediately and let cool on the counter while you make the next step.
In another sauce pan, add 2-3 cups fresh blueberries and let simmer stirring regularly until it comes together like a jam. You want to cook out some of the water and reduce it by half. Once it thickens up and is a glossy jam texture, let it cool on the counter.
Combine your slightly cooled blueberry jam with your slightly cooled cream batter and stir until it all comes together.
Cover and chill this mixture completely in the fridge (at least overnight) and follow your ice cream makers instructions on how to set the batter. I have a Kitchen Aid Ice Cream bowl and it takes about 20 minutes, then I transfer the mixture to a freezer container. I usually give it a stir at least once after a couple of hours in the freezer.