After much deliberation, I decided to add the Seno sideboard from Article to our dining room. Our vintage sideboard was in rough shape and I never really loved the colour and style. I mentioned in this previous post about sideboards, that I was looking for something more modern. The Seno sideboard from Article is the perfect mix of vintage yet clean modern lines but the white oak adds some character.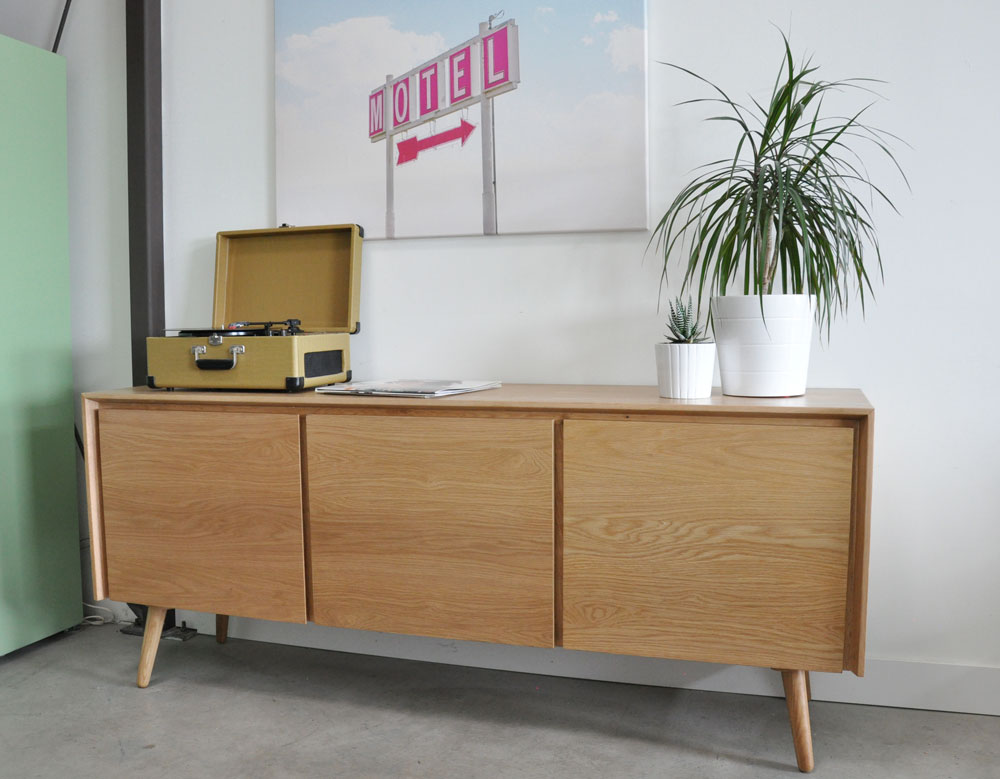 If you've been thinking about buying from Article but you're scared to purchase furniture online without seeing it in person, I urge you to take the plunge. This is the 3rd item we have from Article and I've loved the process. I was completely terrified to buy online, in fact Article's Ceni sofa was my first large online purchase ever! Read about that experience over here, you can also read about my Texa rug too.
What sold me on going a head with the purchase was seeing real life photos online, if you're on instagram, follow the hashtags #OurArticle and #SenoSideboard, they have hashtags for each product and you can see customer photos too.
I ordered this sideboard through Article's website after comparing the measurements with my space. I got a confirmation of my order via email and less than 5 days later I got a phone call from a local delivery company asking what day would be good for delivery. Since one of their warehouses is close to my location it made delivery faster, so it can vary depending on where you live, but generally, it's pretty damn fast! Delivery was so efficient, the guys dropping it off reminded me to keep the box just in case I needed to return it within 30 days. Return policy details can be found over here.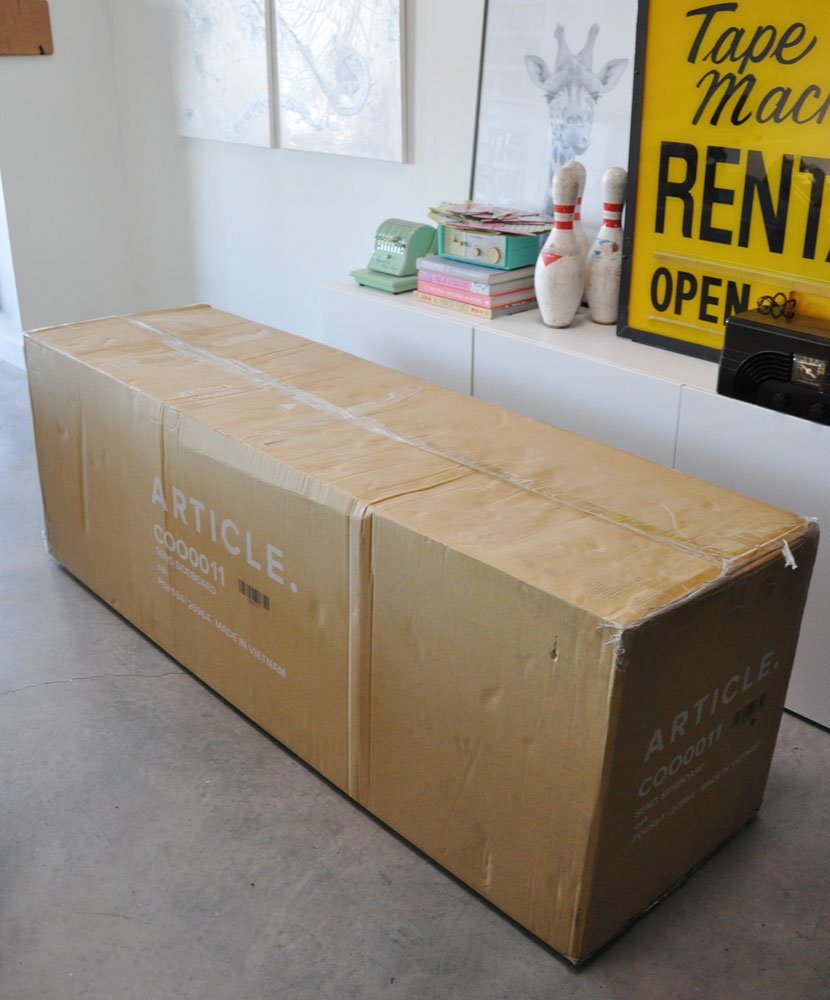 Once I opened the box I saw how it was so well packaged it could never get damaged during shipping. All we had to do was remove the packaging, screw in the beautiful solid wood legs, add the shelves and put it in place. There's also mounting brackets to secure it to the wall if you have small children.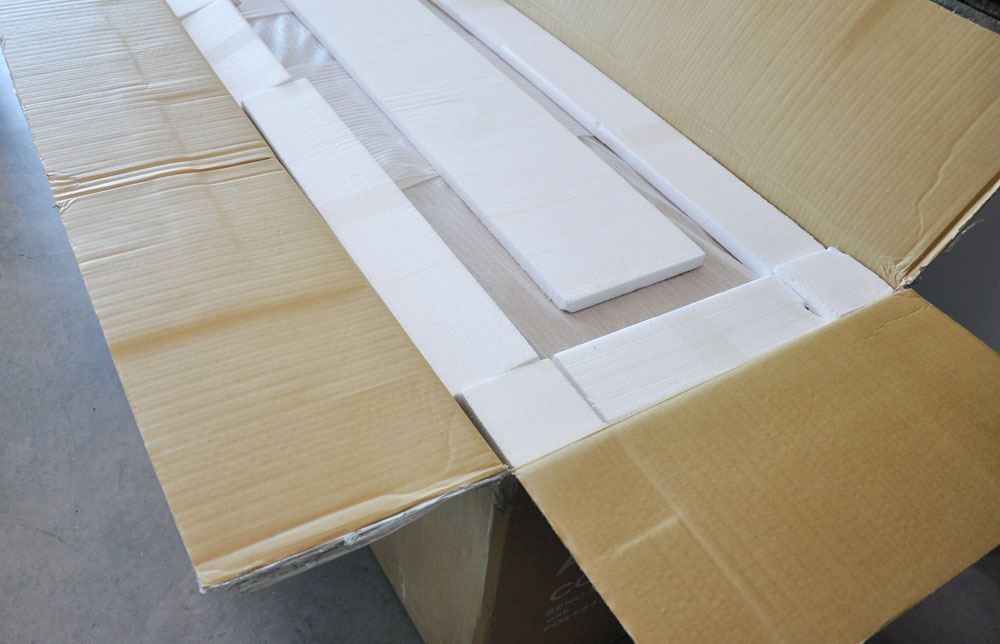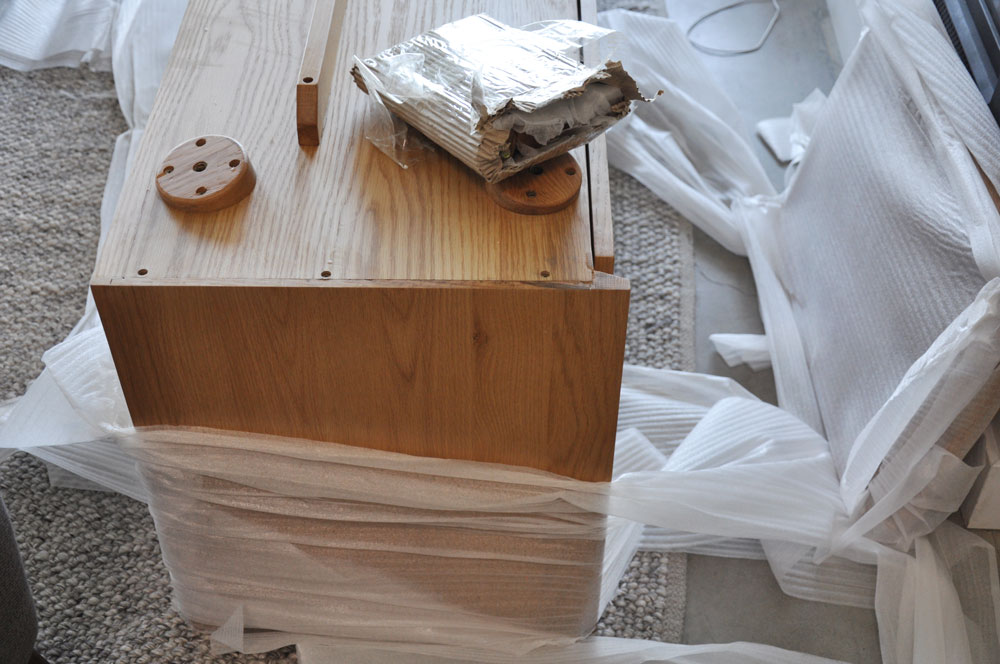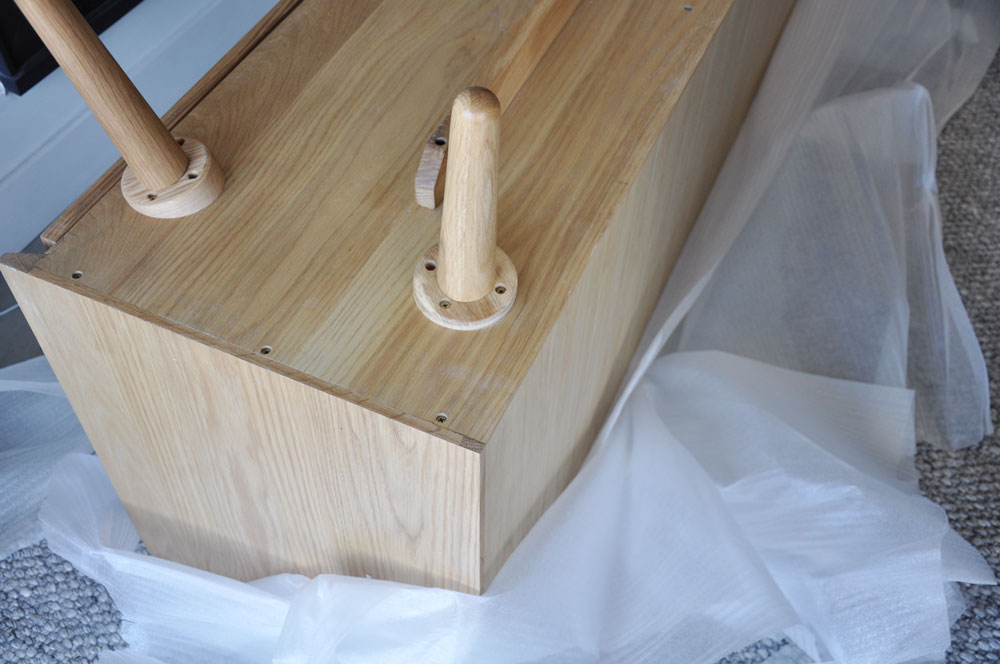 The Seno sideboard has ideal storage space, it holds items like vinyl records so perfectly! The adjustable shelves make it easy to customise what you put in it and makes storage more efficient.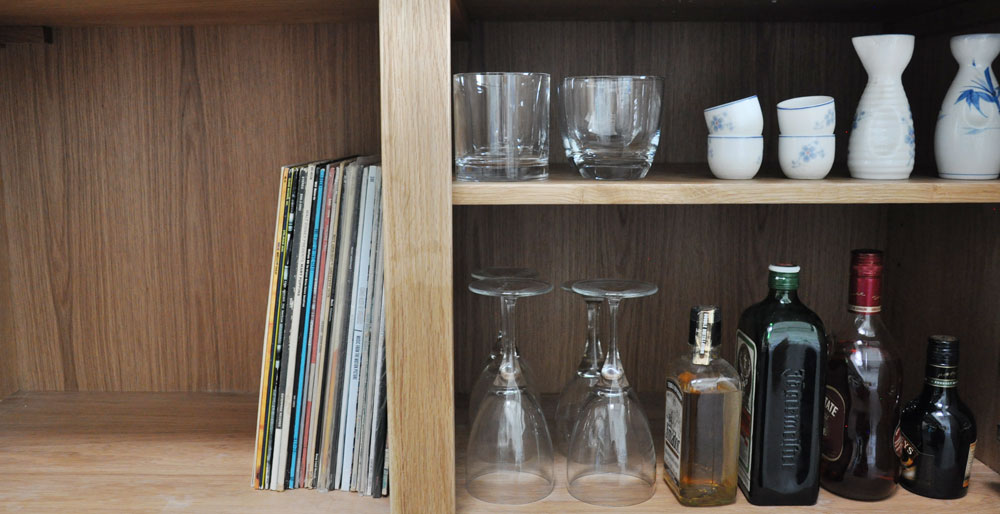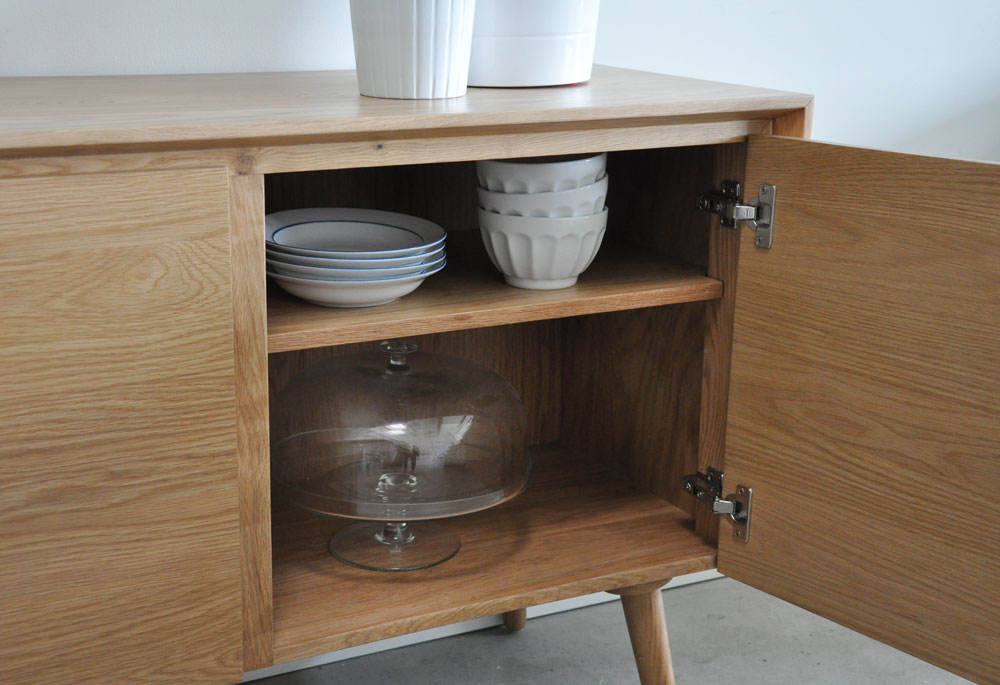 I bet you're wondering, does it look like the photo on the website?! Yes! It actually looks exactly like the photo on the website, the colour is exactly the same. Of course, it looks different in my space because of the lighting, so I'd reference their site for exact colours.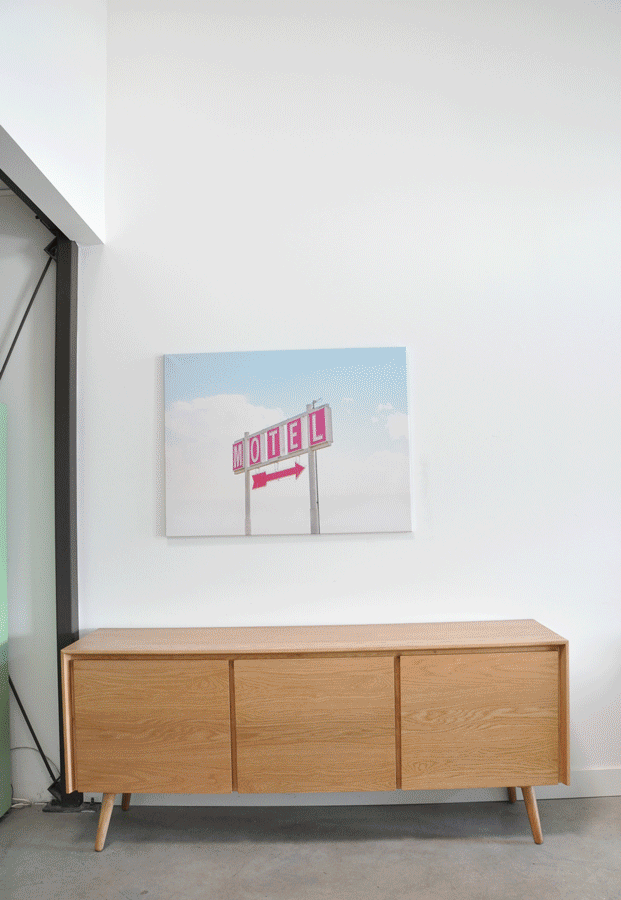 I love that there are no knobs, rather beautiful edge detailing that you use to open it. It really has perfect clean lines.
Pros & Cons of the Seno Sideboard
PROS
– Solid and well built
– Solid wood legs
– Beautiful modern design
– Plenty of storage (you can fit more than what I've shown above)
– Adjustable shelves at 3 different heights
– Soft close door hinges
CONS
– Only comes in Walnut and White Oak
– Only 3 holes drilled to adjust the shelves (wish there were more holes!)
– Holds tall items like vinyl records but you have to remove the shelf completely
– Middle section is slightly smaller than the outside 2 sections, but not really a con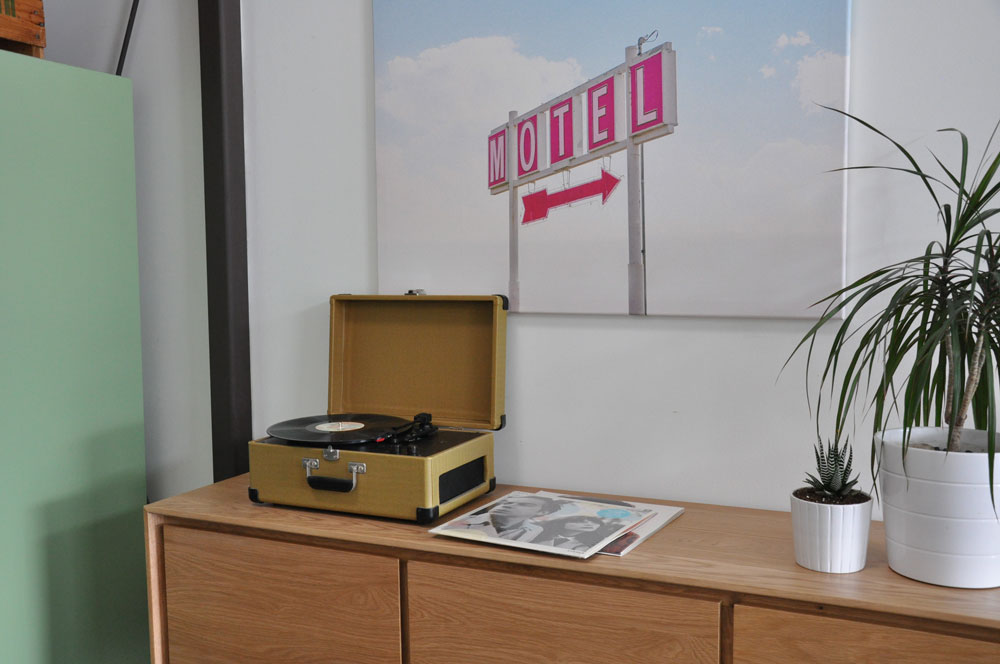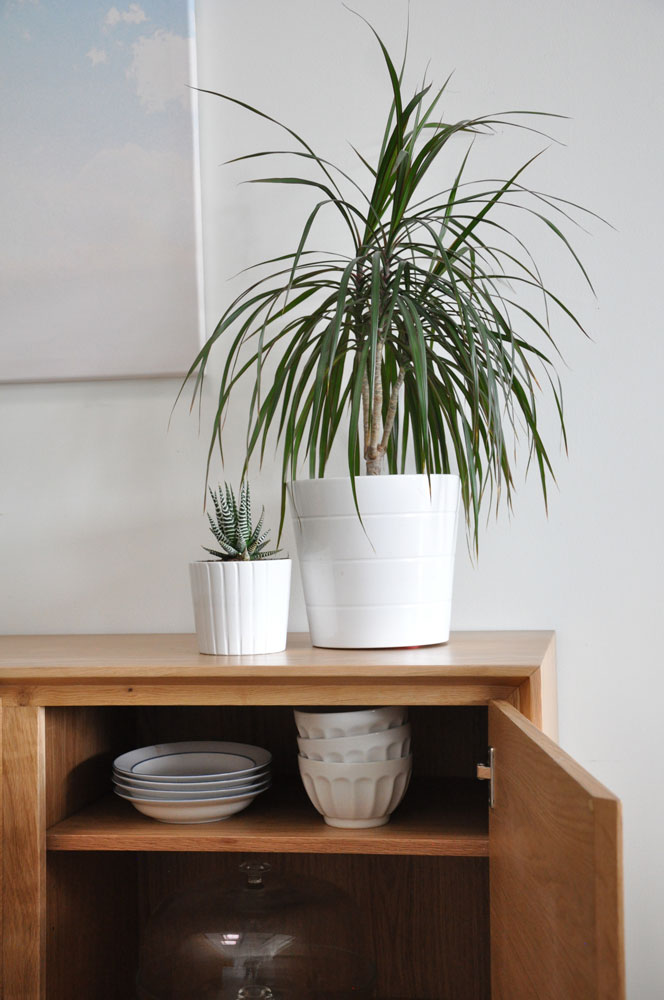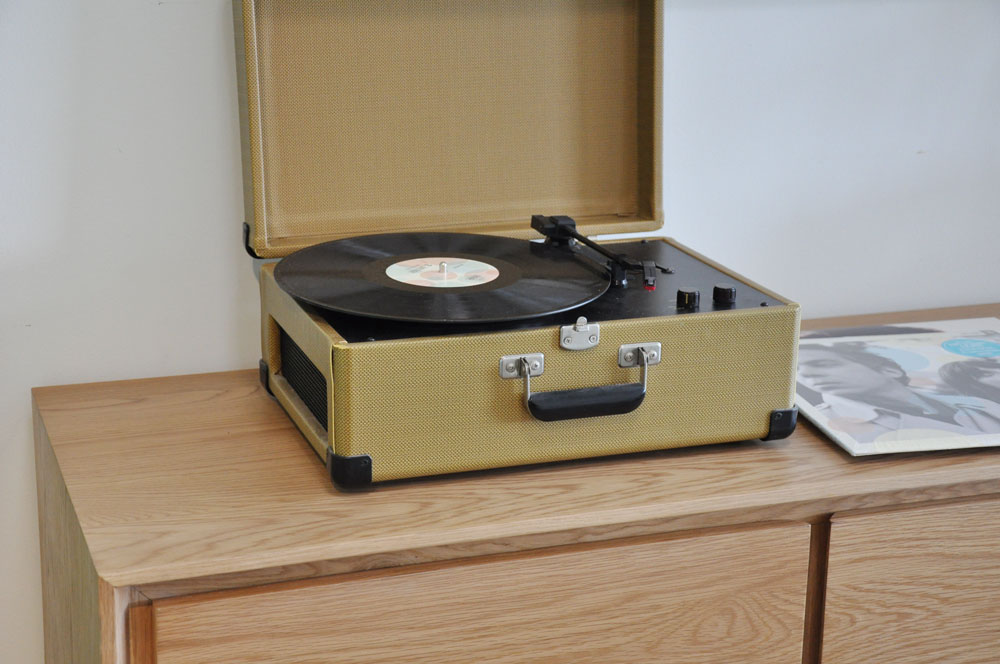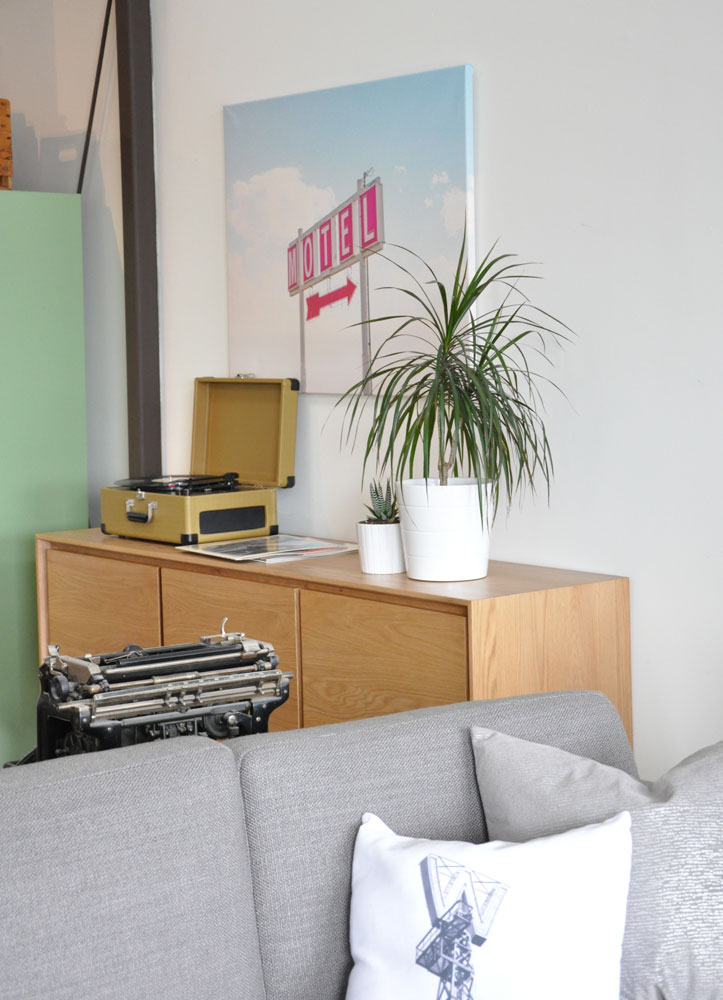 Disclaimer: Article sent me the Seno sideboard in exchange for an honest and detailed product review.