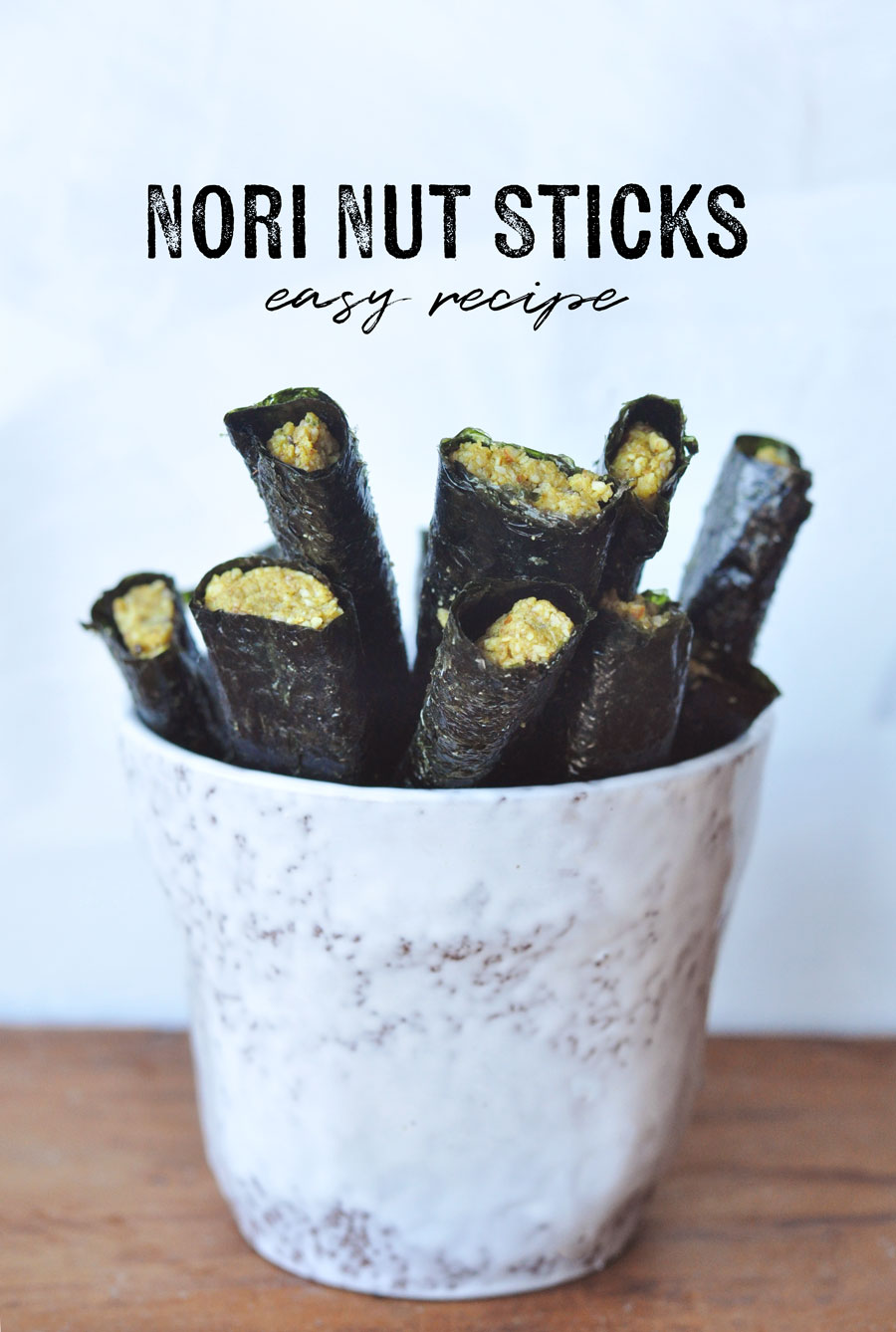 This nori nut stick is the perfect snack for those times when you're craving something salty and savoury like chips but want wholesome nutrients instead. Unlike a bag of chips, you only need 1 or even half of one of these sticks to feel satisfied.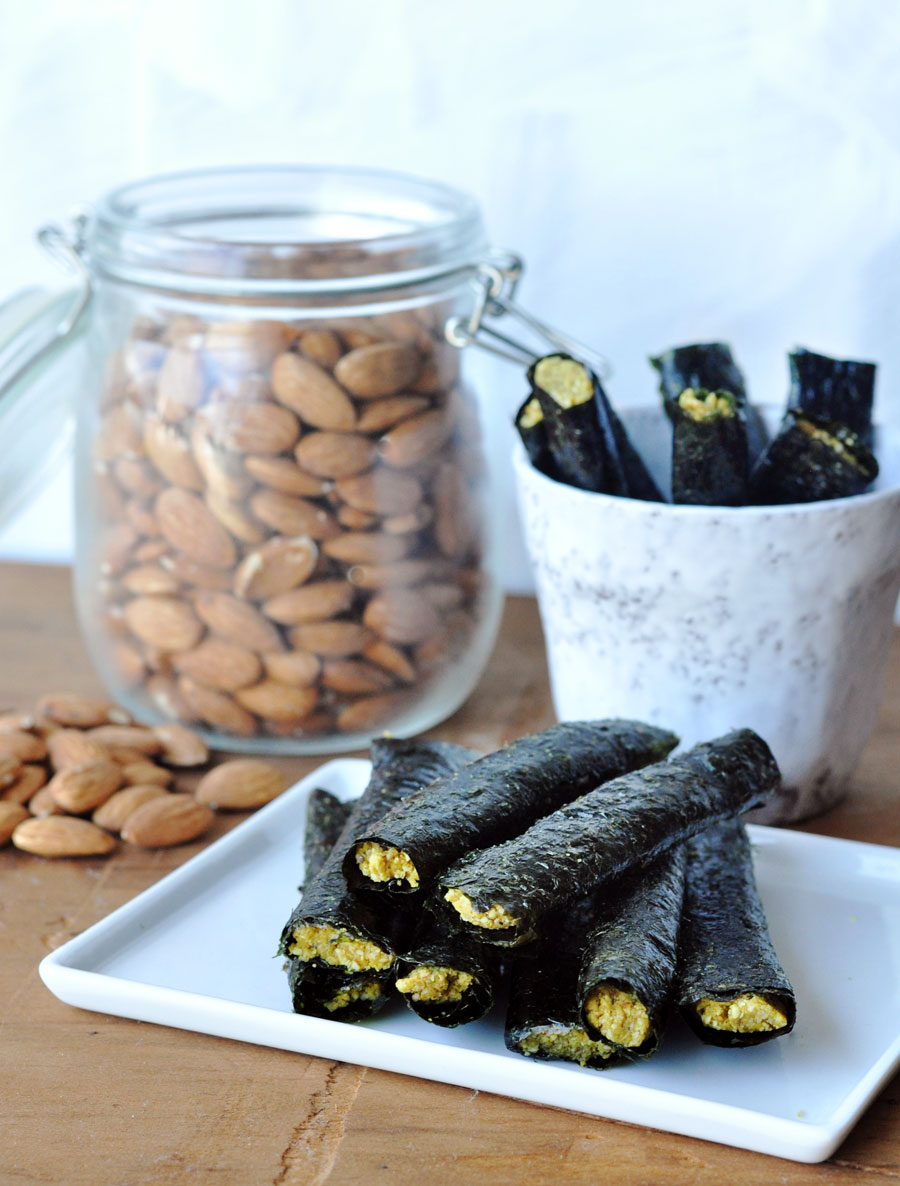 Note, I haven't figured out an exact recipe so you'll have to bare with me and experiment just like I did to get the right consistency. I've made them twice and realised you can't really fail if you have a food processor and blend until everything comes together. Just make sure to ease up on the salt and maple syrup at first and taste the mixture as you go.
Ingredients:
Unflavoured roasted nori sheets
Raw almonds
Raw sunflower seeds
Hemp hearts
Turmeric
Curry Powder
Sea Salt
Maple Syrup
Water
Method: 
(please note this is not a perfected recipe so you may need to make some adjustments, taste as you go!)
In a food processor blend 1 cup raw almonds, 1/2 cup raw sunflower seeds, 1/4 cup hemp hearts, blend until fine, slowly add in 1-2 tablespoons maple syrup and keep blending. If the consistency still doesn't clump together when you grab it with your fingers, slowly drizzle in a few tablespoons of water, but not too much! Season liberally with curry powder and turmeric and finish with a few pinches of sea salt. Keep blending on high until it clumps together like cookie dough.
Take your full sheets of nori and cut them into 4 equal squares. Take one small square and roll out about 1 tablespoon of nut mixture the length of the square.
Here's a few snaps from my instagram stories to give you a better idea of the steps.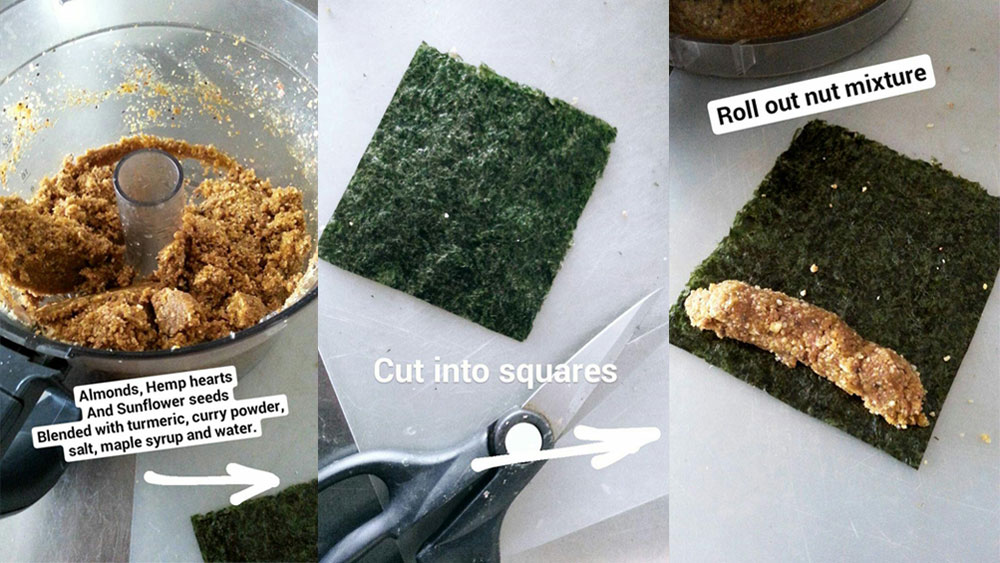 Roll them up as tight as possible, if the edge doesn't stick, get a little bit of water on your finger and run it along the edge to glue it in place. Press them down gently, I find them stay rolled up better if you flatten them a bit.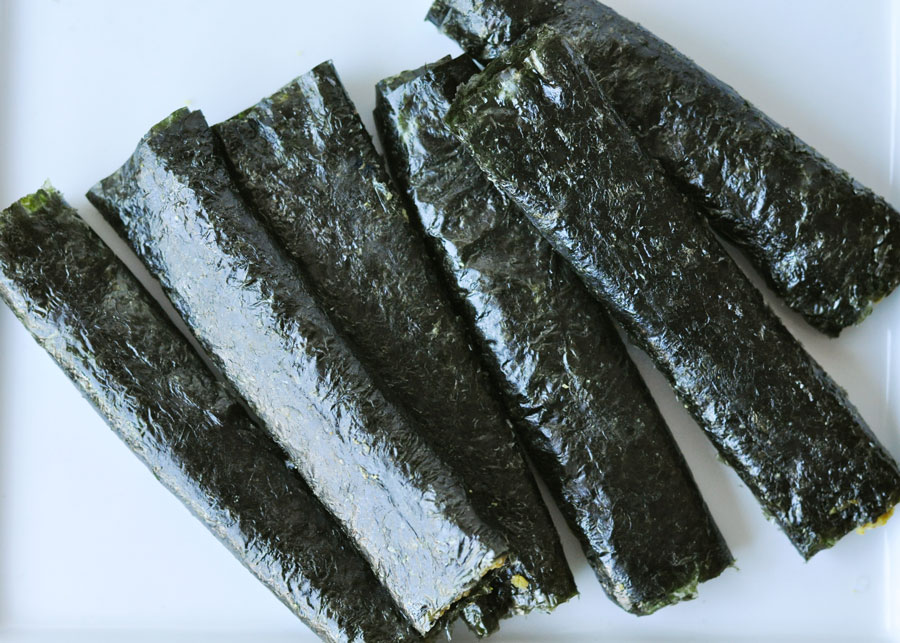 Let your nori nut sticks sit on the counter to set up for a day, the longer they sit the dryer they get and the better the texture is when you bite into them.
I'd say they shouldn't keep more than a week since nuts can go rancid, but you'll find they disappear pretty quick anyway! Happy (healthy fat) snacking!