When we first moved into our loft we went thrifting for sideboards and purchased a well-loved vintage one, it wasn't in the best shape but the price was right. It's 71″ inches long, a pretty standard size for sideboards and holds so much stuff. We use it for our vinyl record collection and Andrew's Scotch collection. The cool thing about it is it has drawers inside and a flip-down bar top, but that also limits what can go in it. I'm at the point where I'm ready to let it go, it's no longer my style and I'm not loving the red/orange tones of the wood. I want something calm and minimalist.
In recent years I've been loving minimalist Nordic style, lots of white, grey and light wood. I'm looking to replace it with something modern with cleaner lines. I don't want a generic white cabinet because almost all our other storage around it is Besta cabinetry from Ikea, so it still needs to have some character to break up the room.
Here's a few options for sideboards that I'm loving. Article's Seno in Oak is at the top of my list because I love its clean simple lines, adjustable shelves and the white oak is just enough to break up all the white furniture in our loft, it's the first sideboard shown below.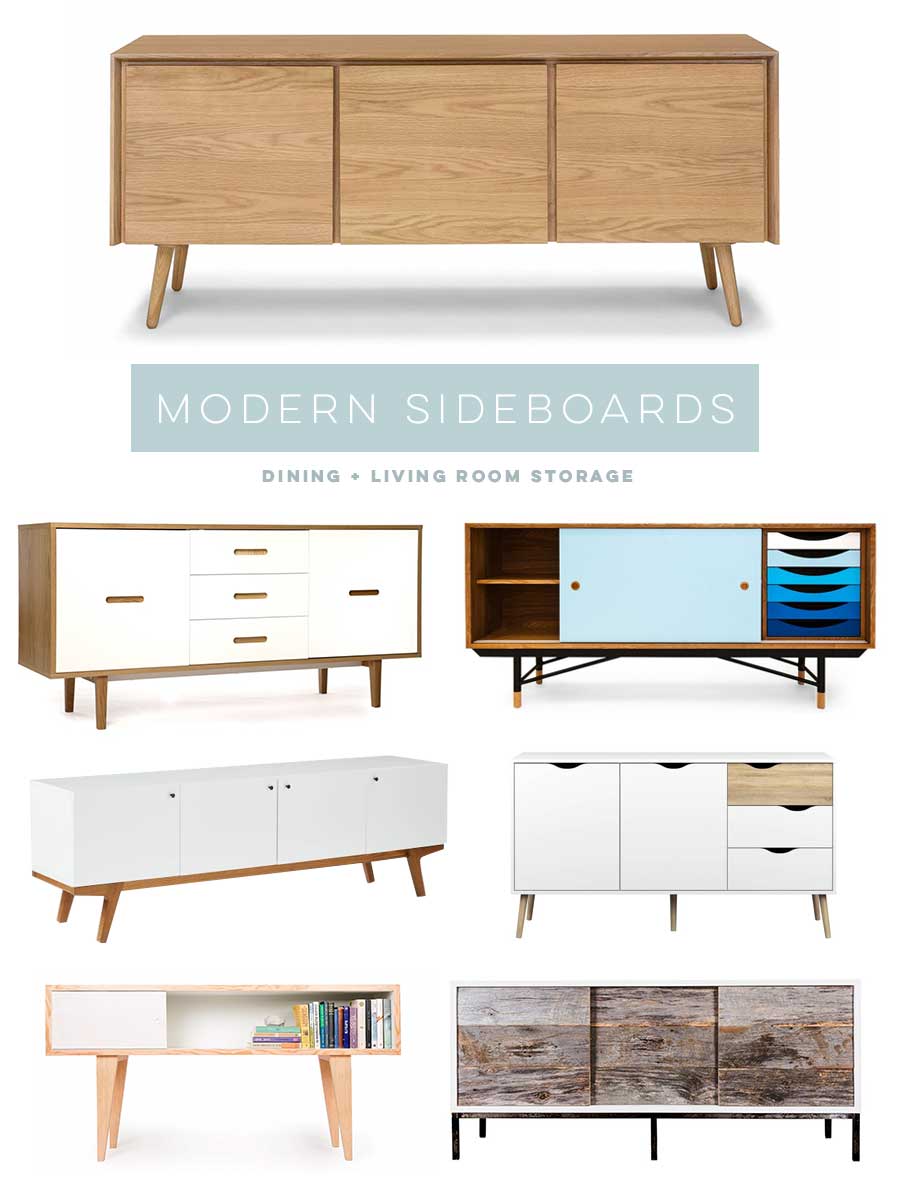 Article Seno  /   Mobler Rondo  /  Color Theory Series Credenza  /  West Elm Media Console  /  Wayfair Pajaro  /  Shipway Living Design Ostra Credenza  /  Union Wood Co. Slider Sideboard
Here's how our dining room currently looks, it's very eclectic and there are a few too many things going on for me.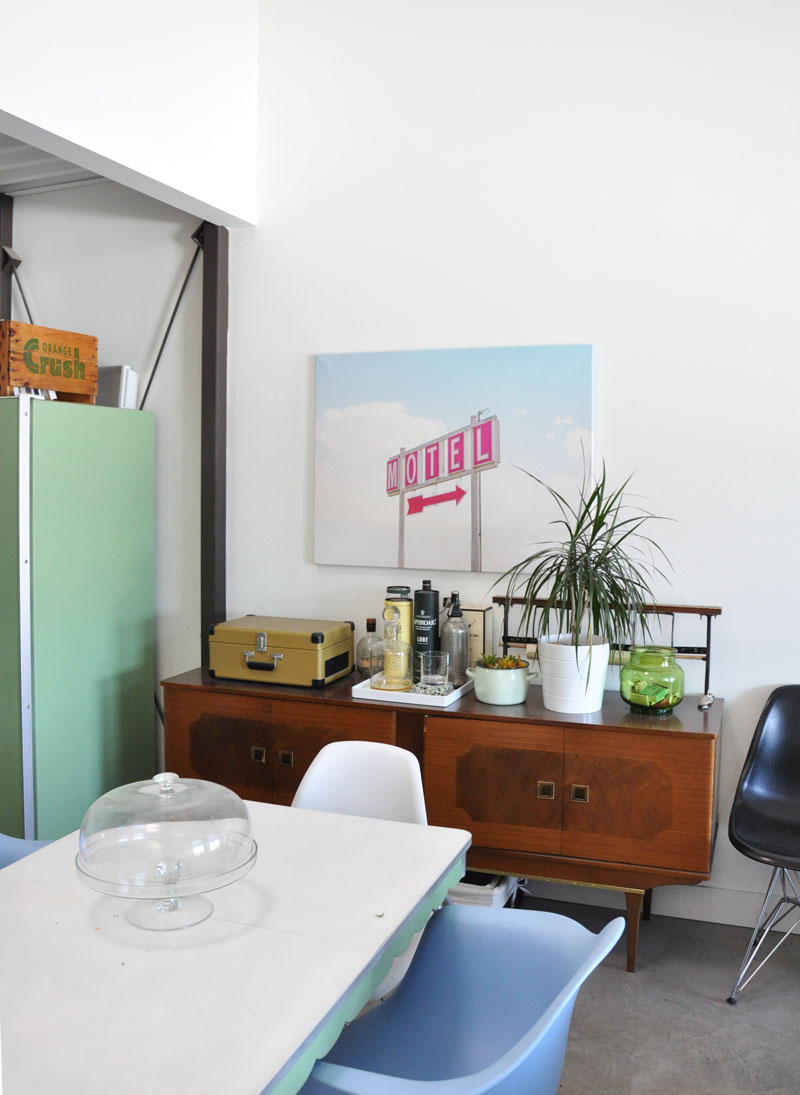 The dark wood sideboard needs to go, the door is broken and the wood veneer is in rough shape. The dining table is cute but I want some more sleek and less retro, but I'm having a hard time parting with it because it was gifted to us by Andrew's mom, who has since passed away, see the makeover for that table over here.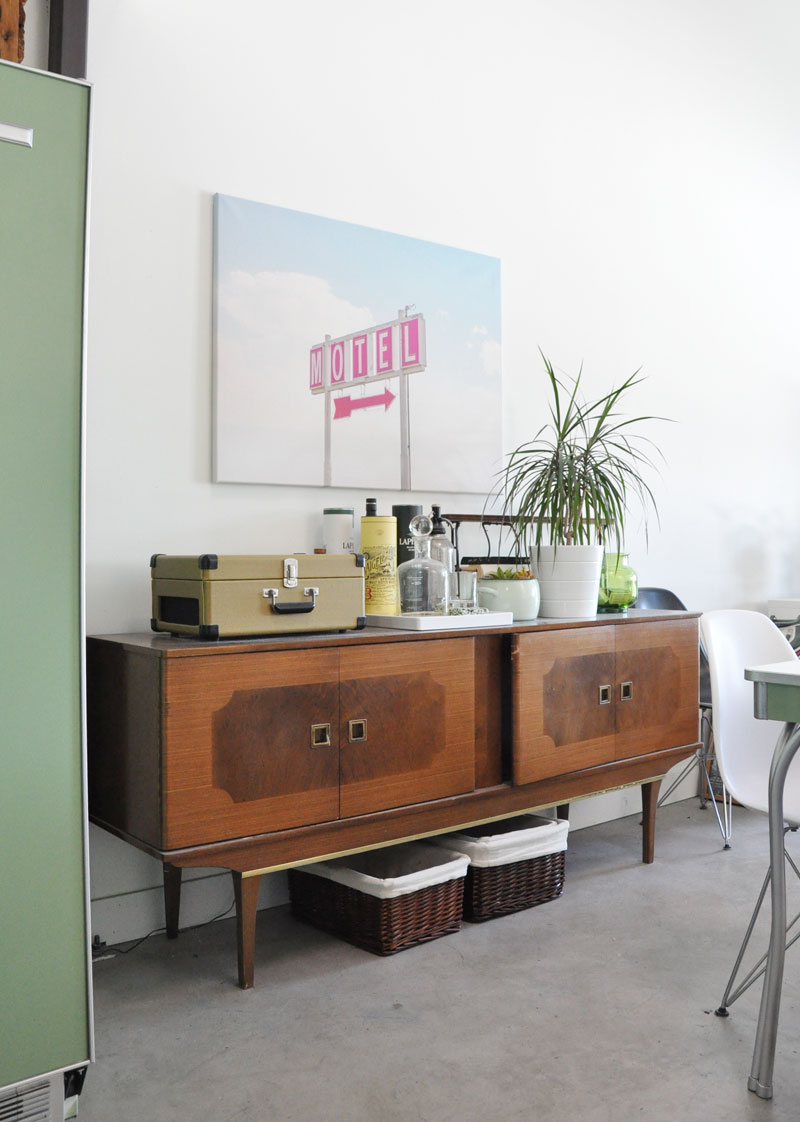 The chairs were a bad purchase, I won't get into the full story here, but you can read about that over here. Overall I'm wanting to calm the space down and remove clutter.
Since I'm loving the Seno from Article I decided to mock up a few items I'd love to have in my dining room to achieve a calm clean aesthetic.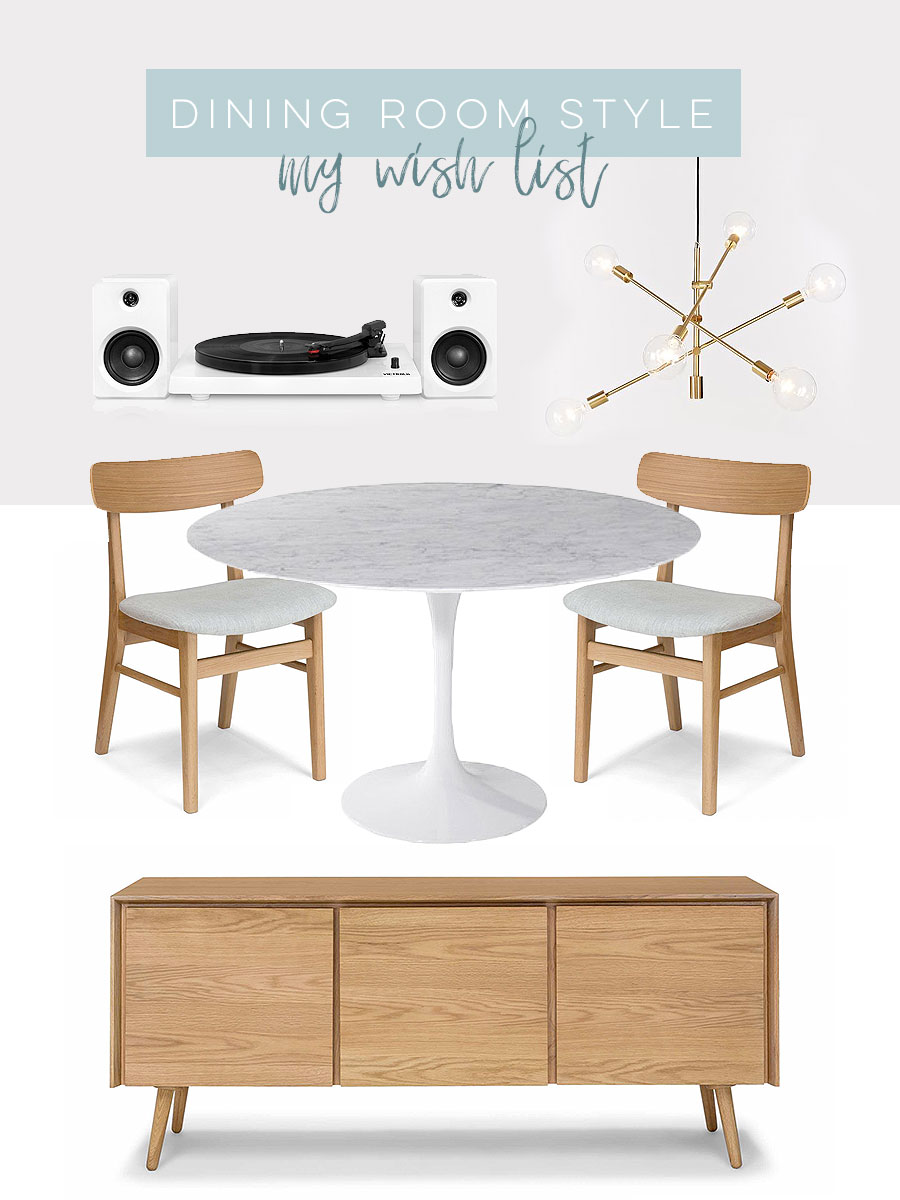 Article Seno Sideboard  /  Article Ecole Dining Chairs  /  Dining Table  /  Chandelier  /  Victrola Turntable
What do you think of all the white oak? Is it your personal style or do you prefer dark wood like walnut. Tell me your thoughts in the comments.