I've been freelancing and working from home for a couple of years now and I've finally figured out what essentials I need in my office. I've rounded it all up in this post to give you some tips to achieve a functional yet stylish home office with a few basic items.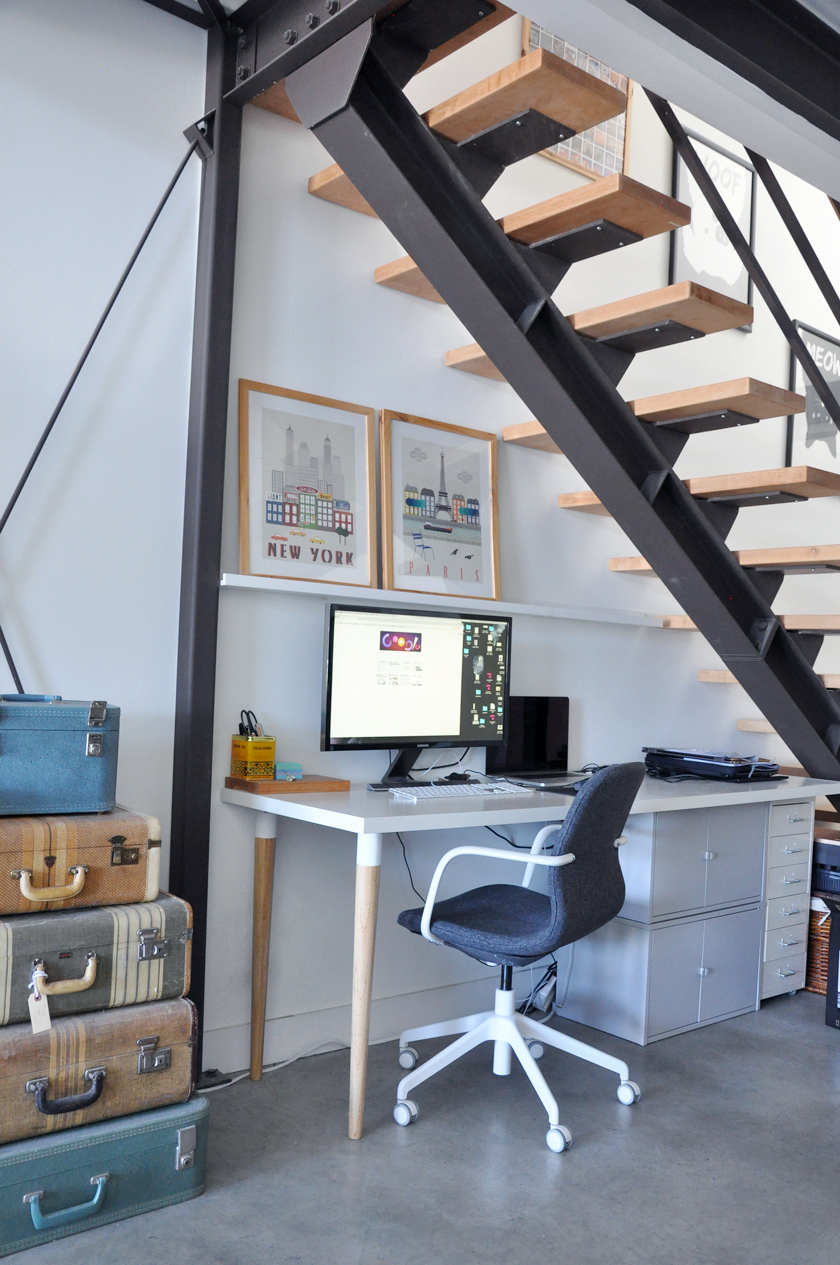 Sitting for a good chunk of the day means I need a comfortable supportive office chair, it took me a while to find one that was affordable yet supported my back and looked good. I refused to have a typical black plastic office chair because my office is in the middle of my loft apartment.
I needed functional storage for office supplies and a home for my printer. After searching for a cabinet that would fit under my desk, I couldn't find one that right dimension, so I stacked 2 Ikea Lixhult cabinets. When stacked they are 27.5″ tall, the same height as the legs I used to support the other side of the table. The top section of the Lixhult stack holds my printer, I built that cabinet without the back panel so the cords could hang out the back, it worked out great!
You can also see an old Ikea drawer unit in the photo above on the right, I already had it from my initial desk layout which you can see in this post over here and this post over here. I'm not sure I want to keep it, but it is great storage. I'm also super glad I switched out the trestle legs for these new wood ones, there's so much more leg room now! No more stubbing my toe! If you haven't clicked on those old posts above in this paragraph, you should, it really shows how this space has transformed over the years.
Because I'm a graphic designer, I need a large monitor and lots of desk space to spread out all my materials. I picked up a 4k monitor at Best Buy when it went on sale and found a super long Ikea table top on craigslist for almost free! See details below on specific products I purchased to get this functional and stylish look.
Please note this is not a sponsored post, I just happen to really like Ikea and while writing this I realised everything I used it from there. Here's what I purchased to make my office more functional.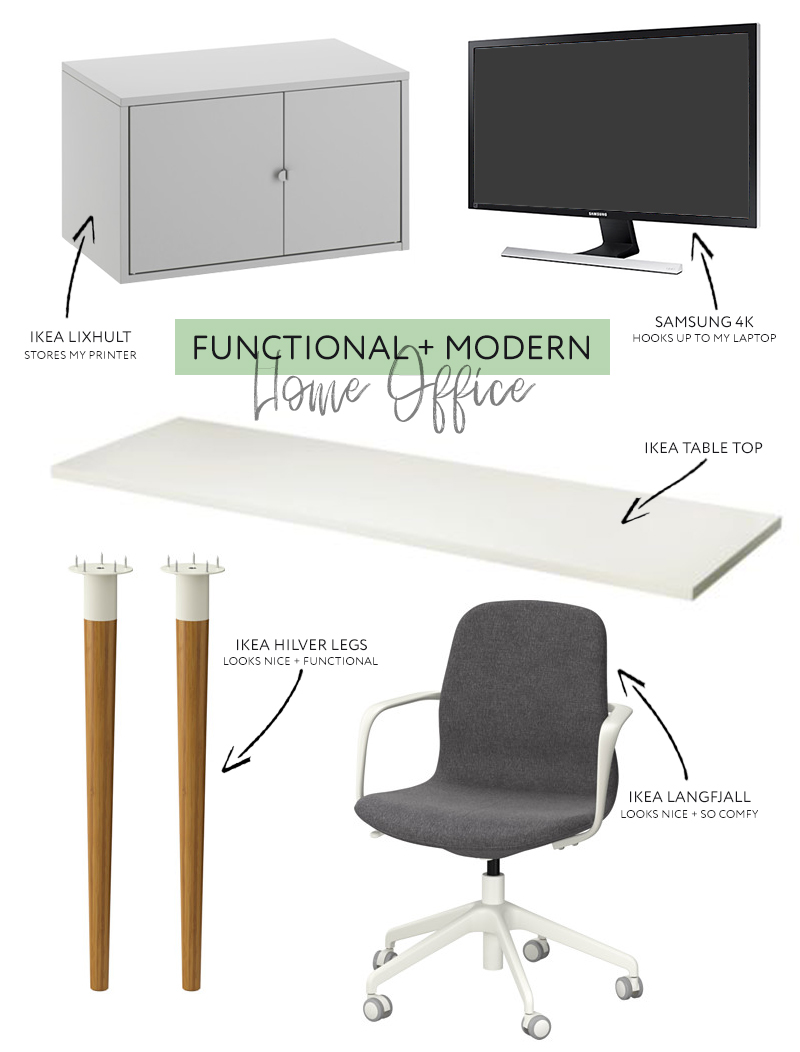 Ikea Hilver legs /  Ikea Lixhult cabinets  / Ikea Langfjall swivel chair  /  Ikea table top (from craigslist)  / Samsung 4k Monitor