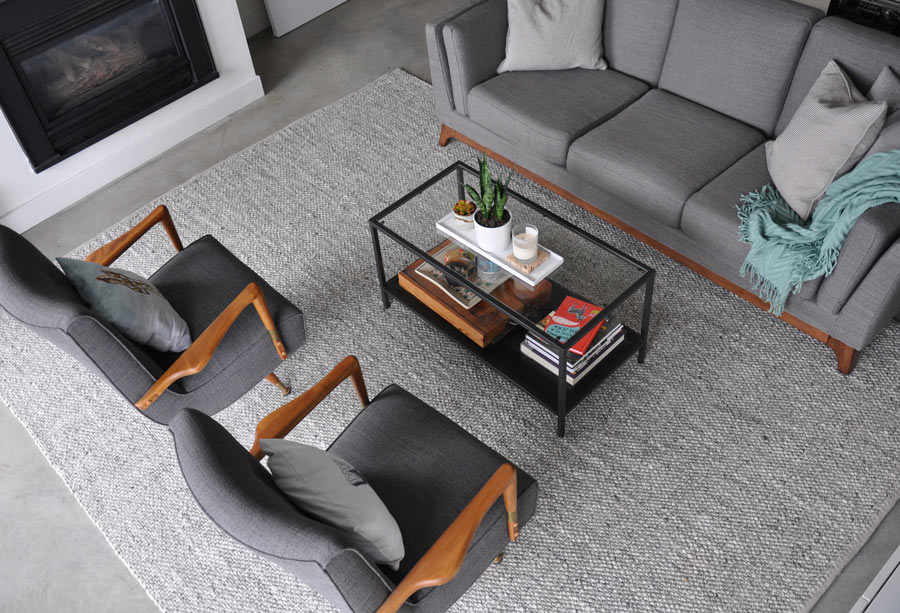 Exciting news, I finally own my first adult rug! I got the Texa rug in fog gray from Article. I replaced our worn out cotton rug that I had purchased online several years ago, it was tired and I was ready for a change. Honestly, it was never really warm enough under our feet because we have concrete floors and it was thin canvas, sure I could have got an underpad, but those are so annoying when you want to vacuum.
The old rug had a bold pattern that was a big feature in the room, (see photo below) it kind of overwhelmed the space, so needless to say, I was looking to get rid of it to make the space calmer. That's why I love the Texa rug.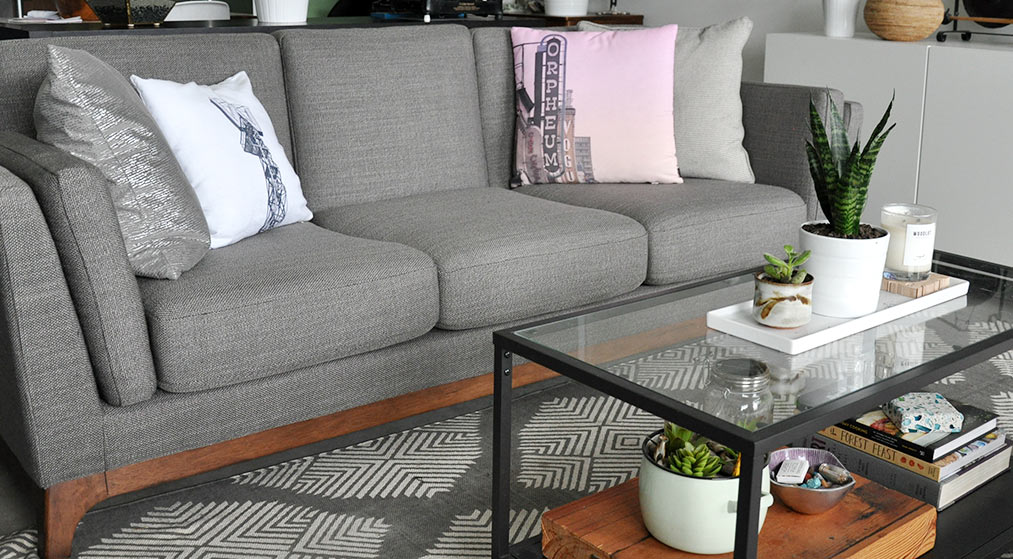 I've been minimalizing my life over the past couple of years, you can read more about that in this blog post, and the Texa rug really brings a sense of calm into the room, no more crazy patterns, it feels so clean.
The Texa is so cozy, while I love having concrete floors, in the winter they get super chilly so covering our living space with this luxurious handmade wool rug was the perfect decision.
Because we live in an open plan loft, it's important to define each space with furniture or rugs. It's also important to make sure the rug is the right size. I knew an 8×10 would be perfect because the rug I had before was that size, but it's a good idea to measure your space, mark it out with tape if necessary. You need to ground all the furniture in your space, so the rug should at least go under the front legs of your sofa and your side chairs should ideally sit fully on the rug. We got the 8×10, but it's also available in a 5×7. It fits perfectly under the front legs of our Ceni sofa and our 2 vintage chairs fit on it entirely. I can't stop walking on it barefoot, it's soooo soft.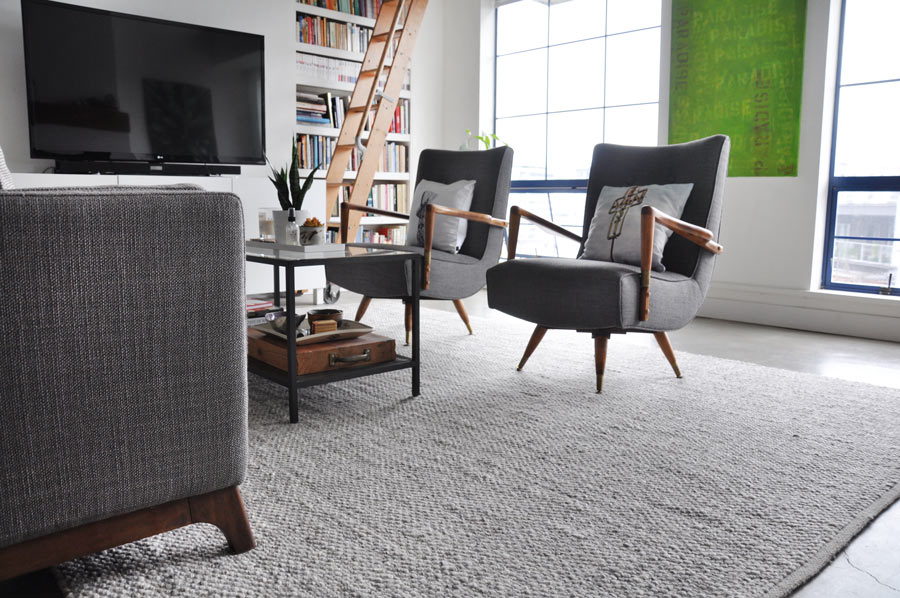 The Texa is thick and very soft, I know I've said it's soft already, but it really is, I may have rolled around on it as soon as I took it out of the package, seriously it feels amazing!
Here's a shot of it with the corner flipped over so you can see the quality, the back is lined and the edges are finished so nicely. I really love the mix of warm and cool grays woven into it, I went with these colours because it should hide dirt well and be fairly low maintenance, plus it just works so well with our existing decor.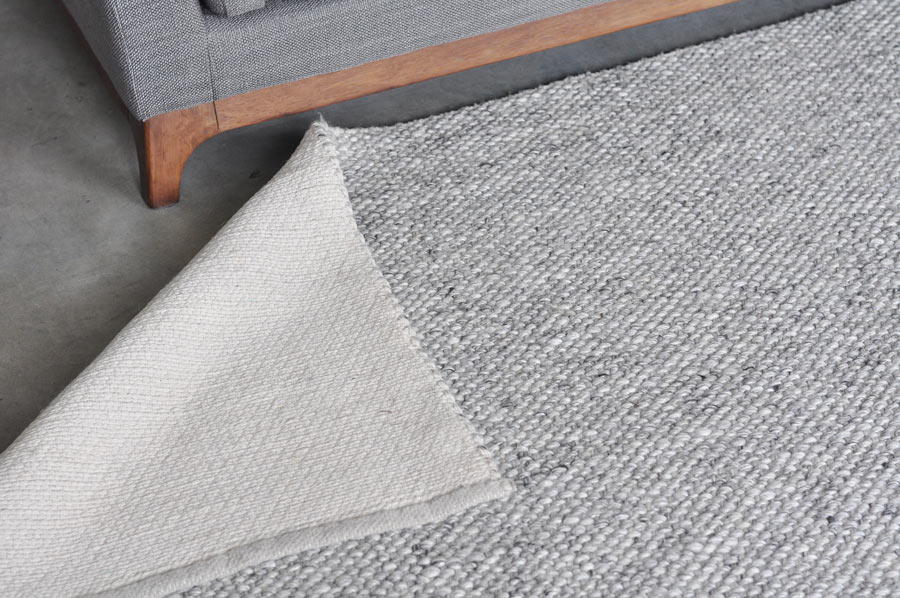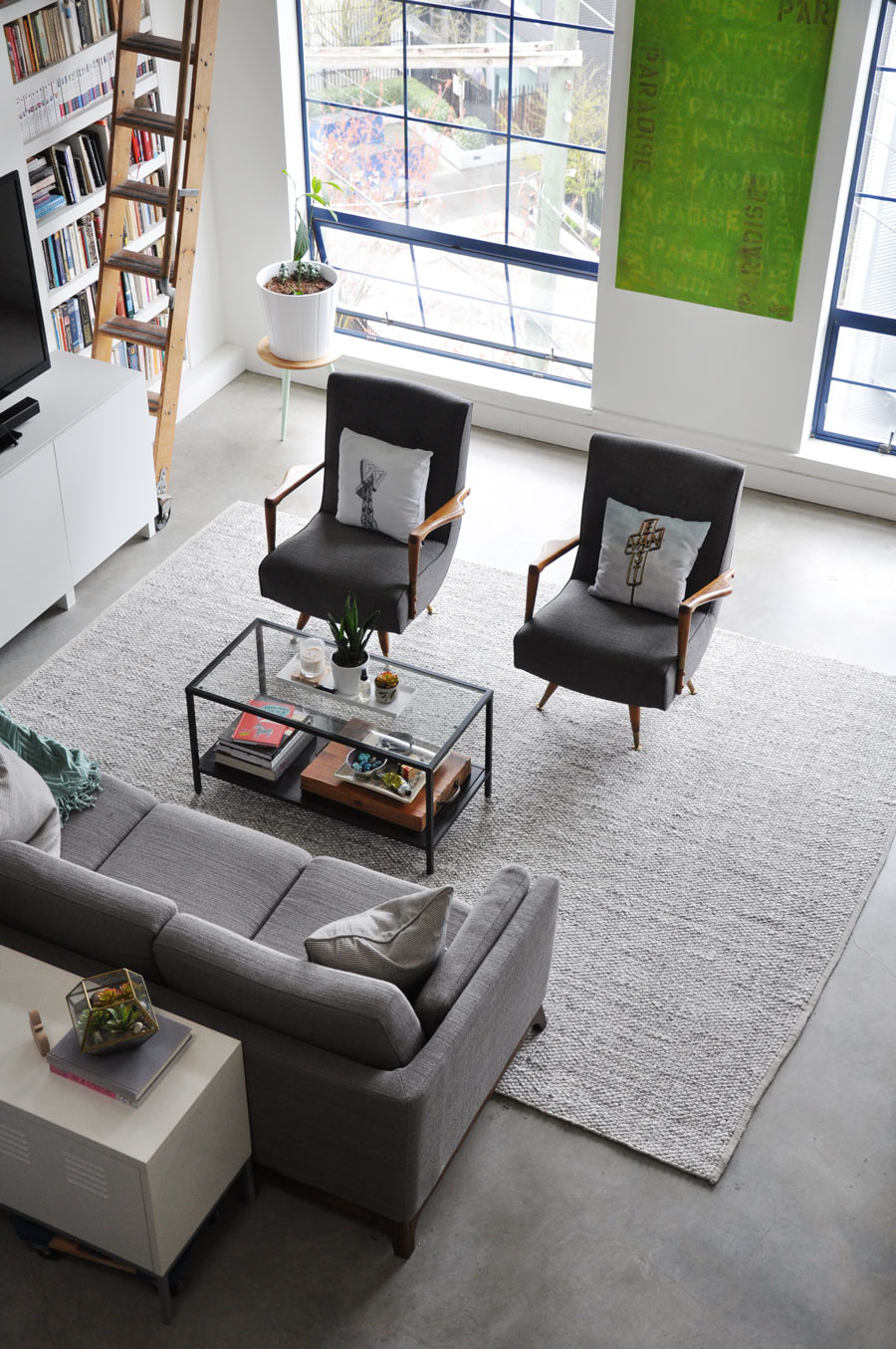 I'd say that the colour and texture are pretty much exactly what you'll see on Article's website, so you get what you see online. Of course, it will look different depending on if you have natural light or not. I shot the close-up of the rug above from a different angle to the shot below to show you how the texture can look different depending on light direction, I personally love that! Overall this rug is a beautiful neutral that can work in just about any room and the quality is amazing.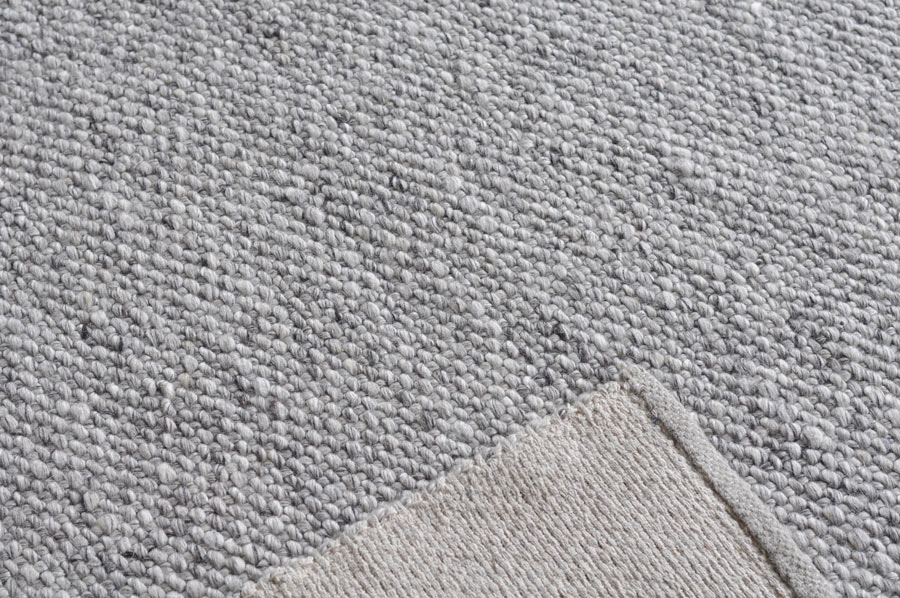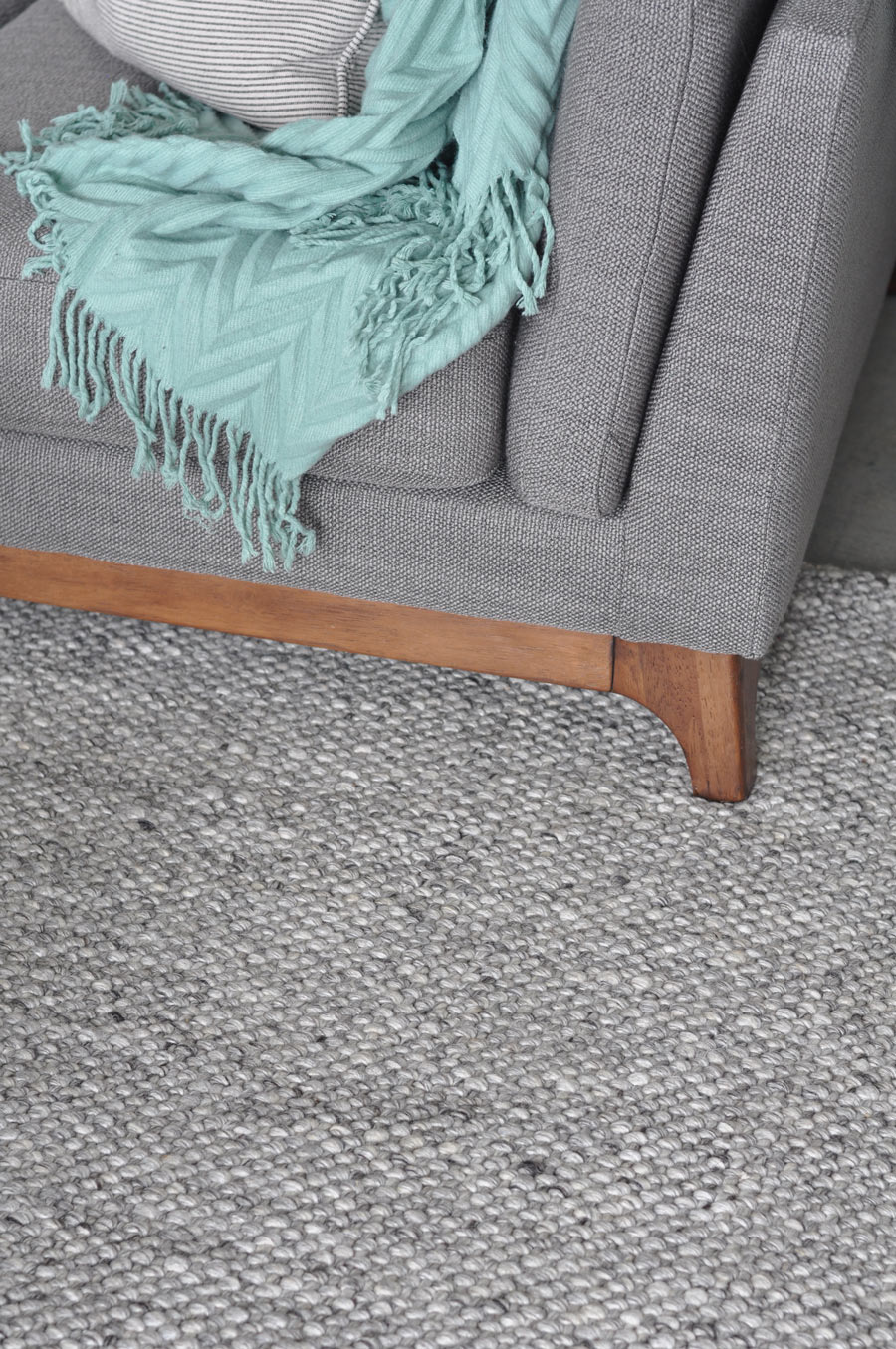 Disclosure: Article provided this Texa rug in exchange for an honest review. All words and opinions are my own.