This narrow plywood and particle board sideboard was the most I have spent on a project, but with the popularity of mid-century modern furniture right now, it's driving up the prices of everything that looks remotely like vintage. This piece cost $60, it was a lot considering I usually find them for free or less than $40.
I figured it was worth the purchase because the glass doors were in great shape, the legs are solid wood and it was a unique size. The narrow depth is something that would fit perfectly into a small apartment and there's plenty of small apartment here in Vancouver, so I knew it would find a good home. Plus this small piece will add a lot of personality to any space without taking up a lot of real estate.
Here's the before, check out that big hole in the back!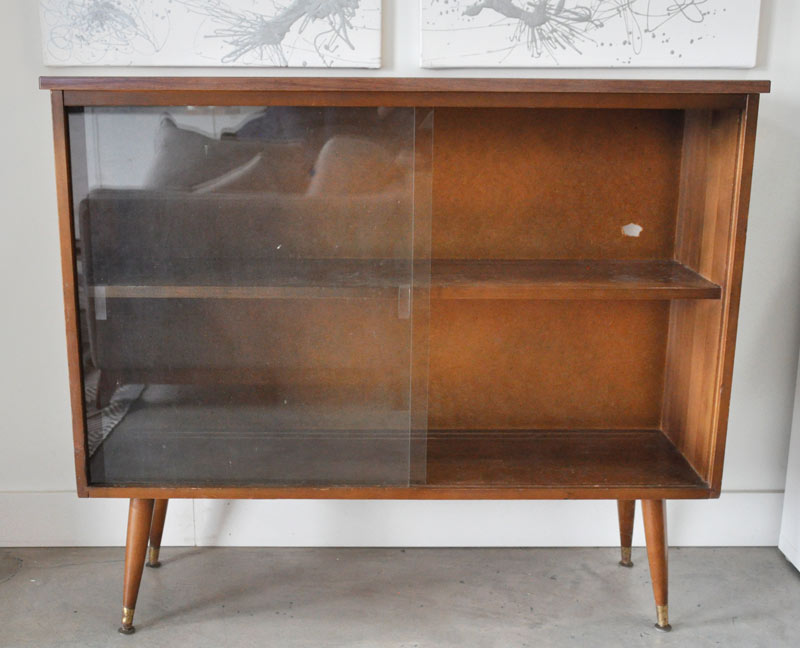 The top is faux wood grain formica, ew.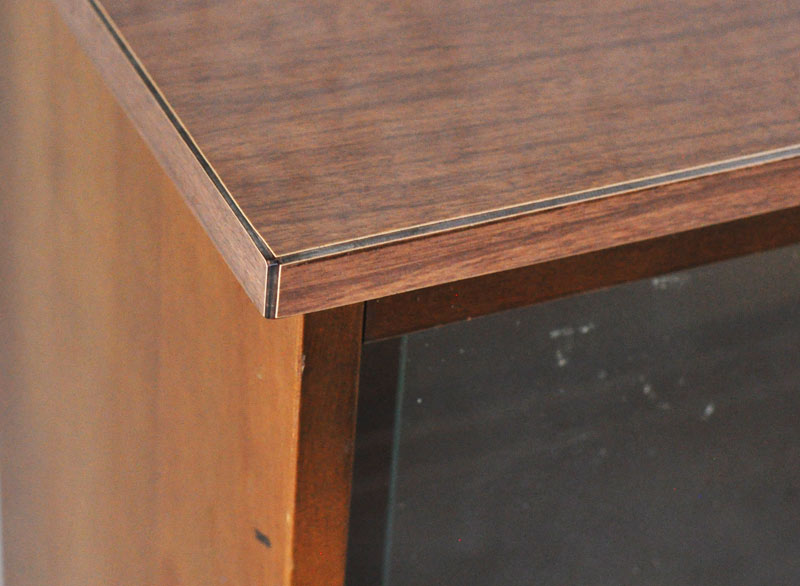 The back panel is thin particle board and it had a large hole in it.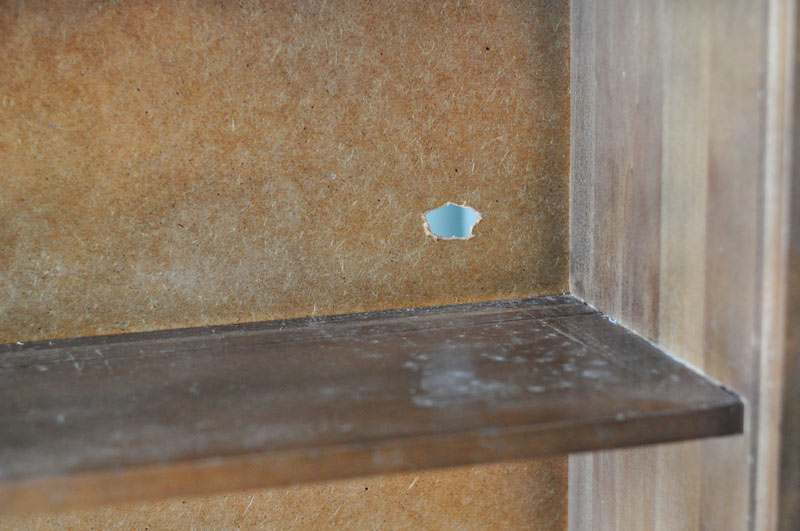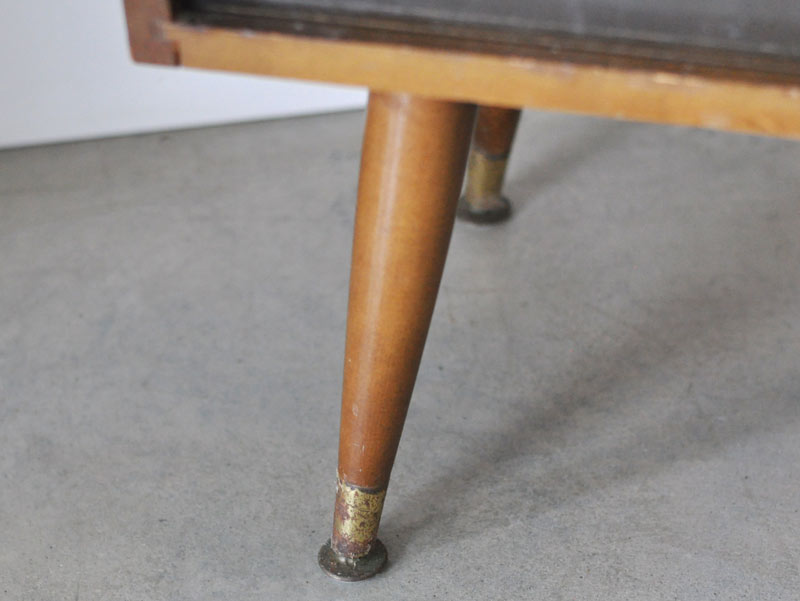 Look at the rust on those feet!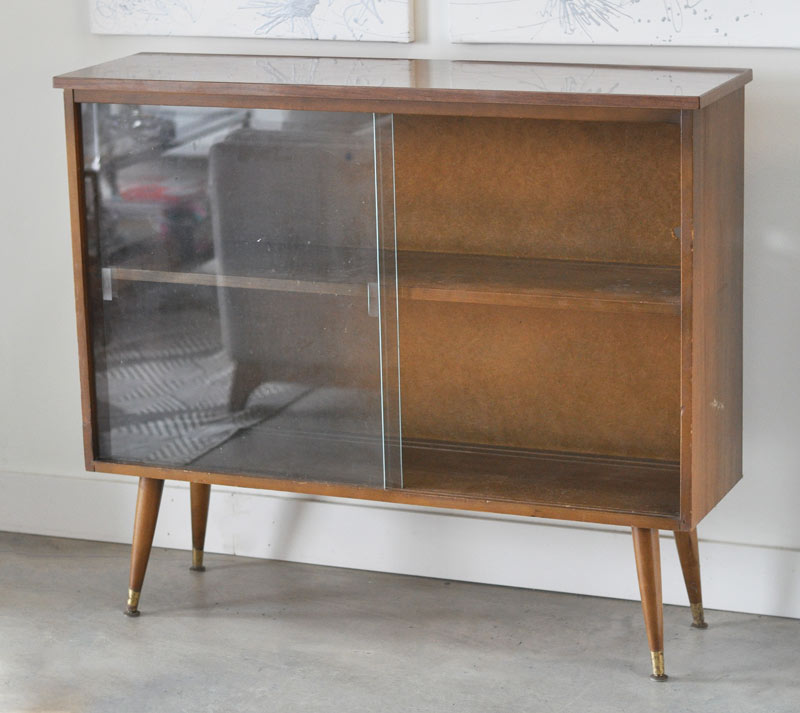 The entire piece was lightly sanded to scuff up the surface so the paint would stick to it, the back panel was patched using duct tape on the back and epoxy was poured on top, once the epoxy set, the duct tape was removed. It actually worked really well! Sorry I don't have any photos of that process, it was a trial and error process.
The whole piece was coated with a 3 in 1 primer, Zinsser makes a good one that seals in bad smells and oils. The top coat is Advance in high-gloss from Benjamin Moore. The inside is Mantis Green and the outside is Snowfall White.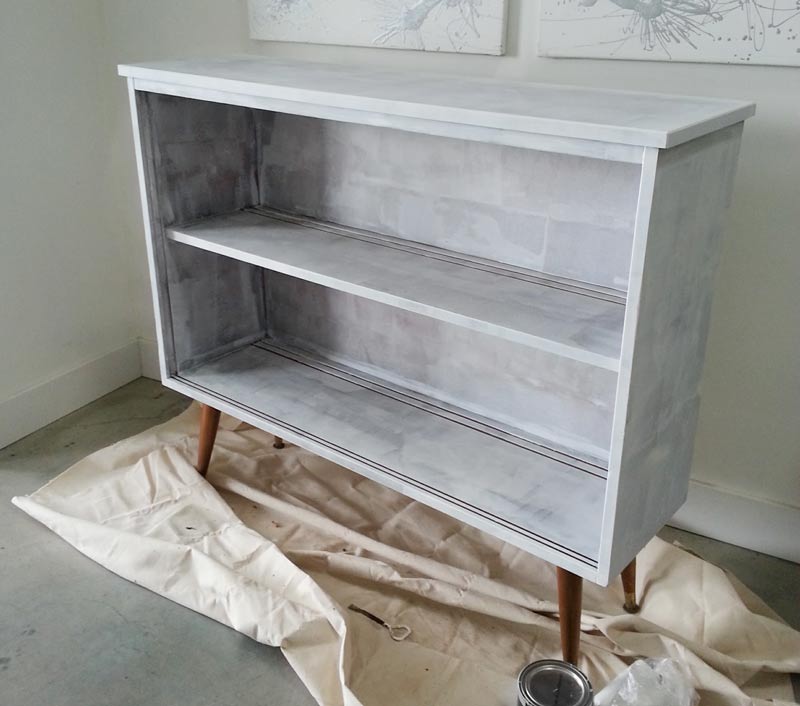 Here's the final results!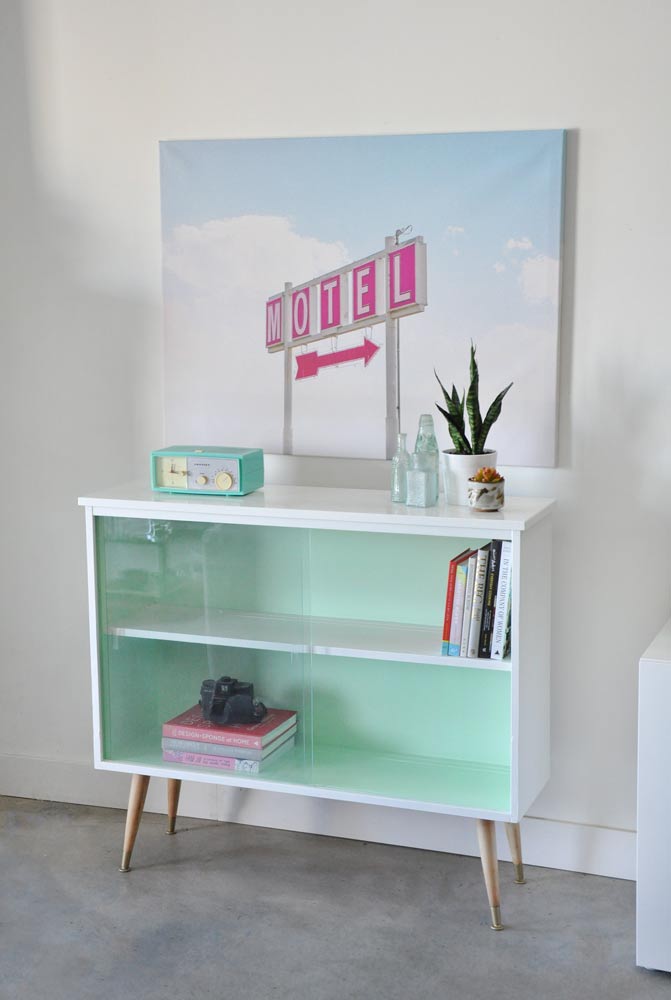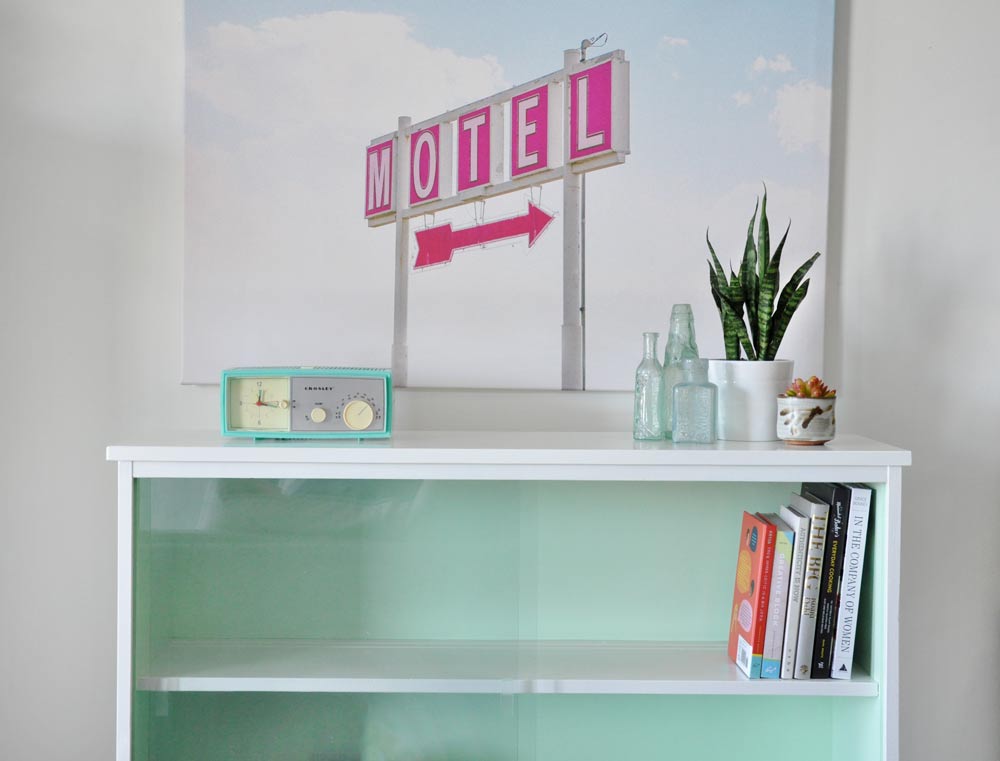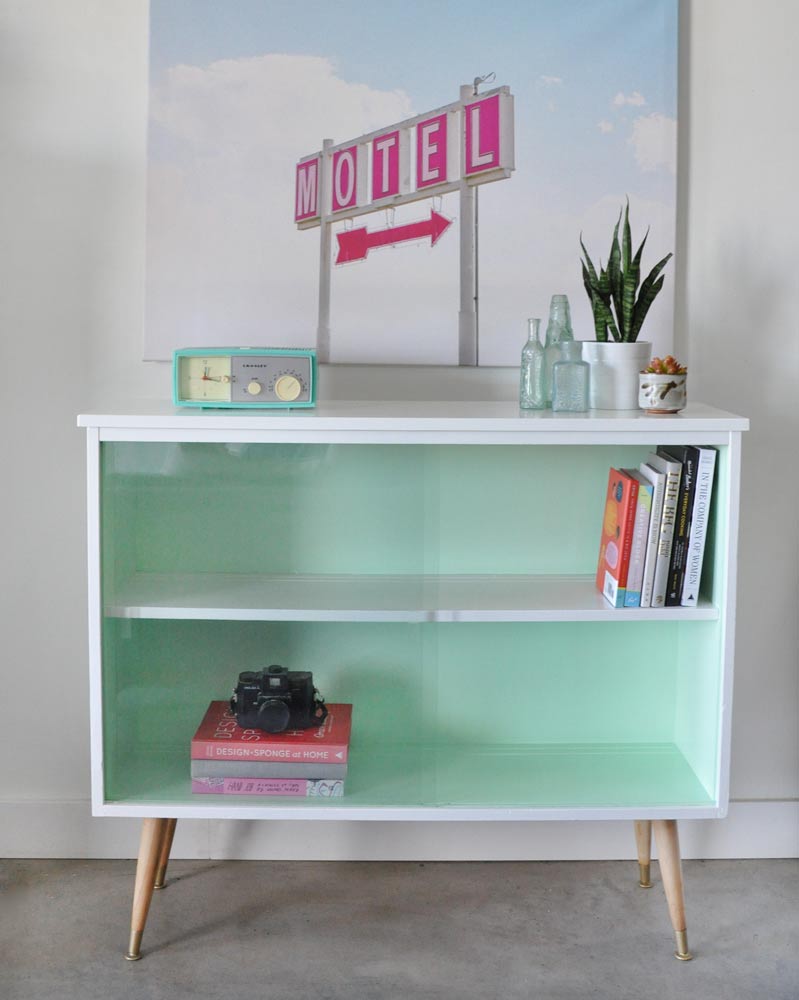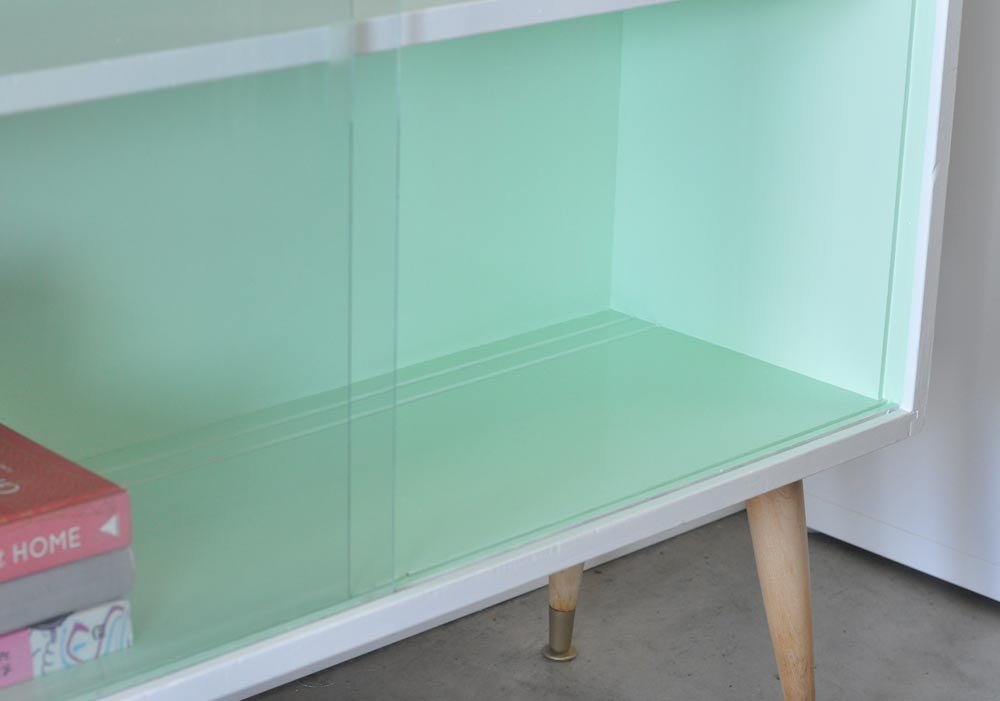 The legs were sanded to reveal the raw light wood grain and coated with natural beeswax. The feet were sanded to remove the rust and sprayed with Metallic Gold Spray paint from Rustoleum. Now this mid-century modern piece shines a bright new life!