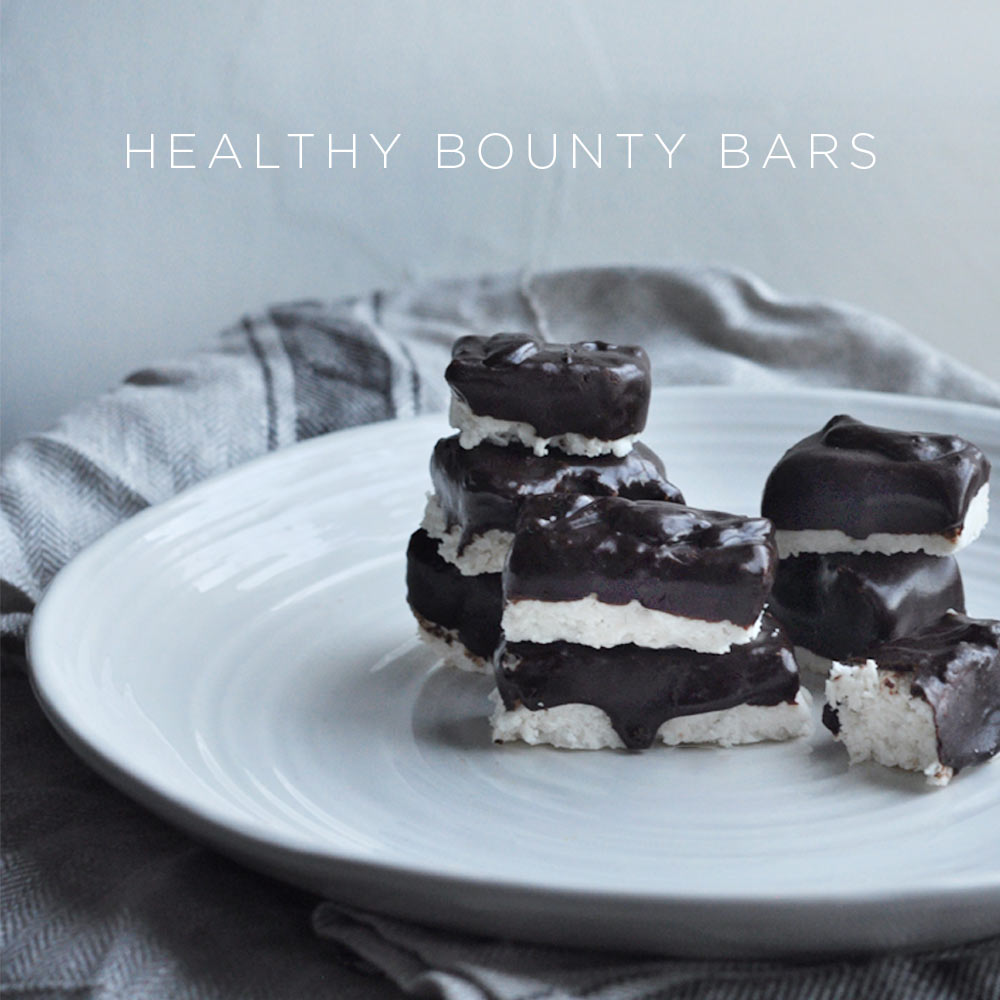 These healthy bounty bars are perfect for when you're craving something sweet and chocolatey but don't want to eat junk. I initially found the recipe through Erin Ireland, a local Vancouver food blogger that focuses on vegan recipes. She found it through Voila Vegan's instagram page. I saw the photos and immediately needed to have one!
As a kid I loved bounty bars so much, but as I've grown older they now taste way too sweet and I realize they are full of ingredients I just don't need to eat. These bars are super easy to make!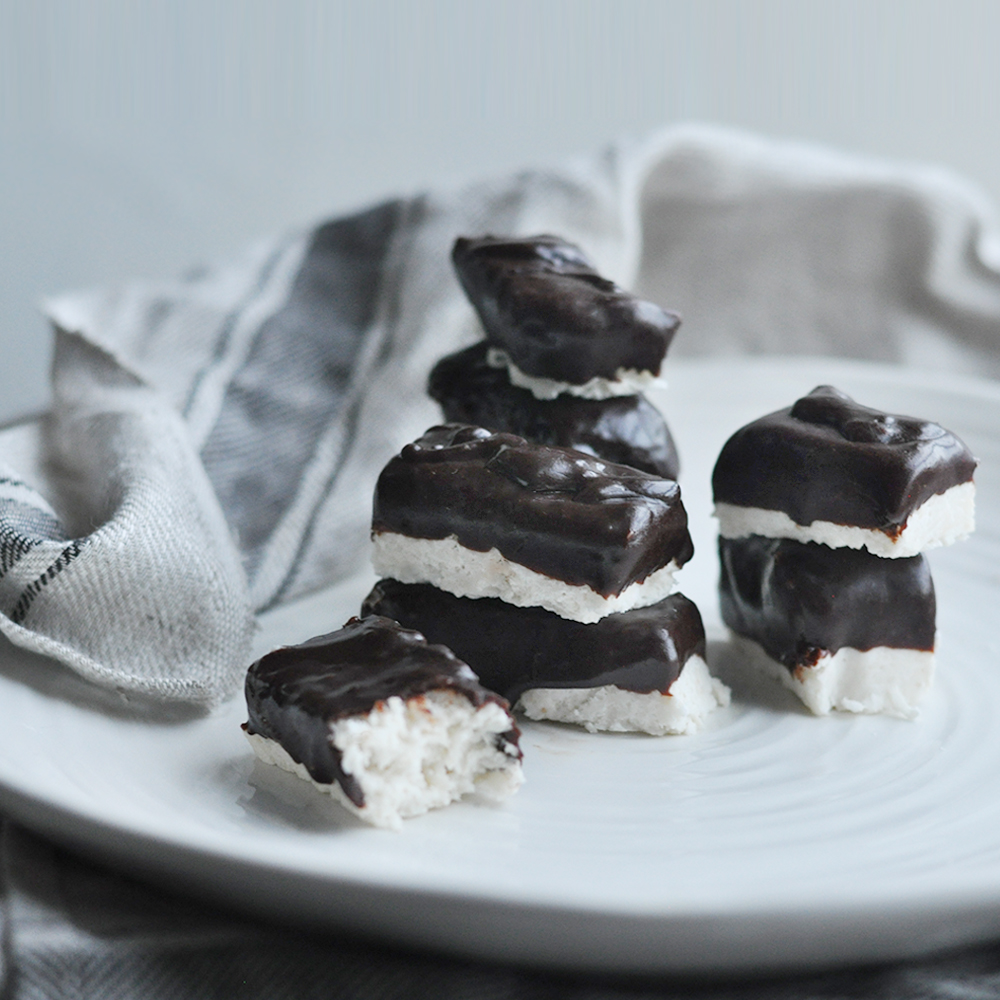 Ingredients:
2 cups shredded unsweetened coconut
1 can coconut milk (only the thick, creamy part)
4 tbsp maple syrup (more if you like it sweeter)
250g chocolate or cocoa powder
2 tbsp coconut oil
Directions:
In a food processor blend the coconut for a few seconds, then add maple syrup and coconut cream and blend until sticky.
Press mixture into a pan lined with parchment (I used a 4×12 plastic container) this will help you form bars. Alternatively you could roll them into bars by hand but my mixture wouldn't stay together so I used a pan. Place into the freezer for at least 30 minutes.
Take out your bars and if you used a tray, remove from container and using a large knife carefully cut them into bars.
Start melting chocolate or cocoa powder with coconut oil until silky and smooth, you may need to add more coconut oil if you used just powder.
Once it is all melted, put each bar into the chocolate, turn it around with two forks and make sure it is evenly covered with chocolate. For my bars I just dipped the top half.
Put back in the freezer for another 30 min.
Enjoy!