Last week I walked into my local Habitat For Humanity Restore, where you can find used home items such as construction materials, furniture and fixtures. I was hunting for a new furniture project when I stumbled upon some ugly brass and glass 1980's light fixtures. I thought, wow these look like a terrarium I had seen at a speciality decor store. I decided to bring one home to attempt to transform it into a terrarium! I figured if I failed it wasn't a big deal because it was just $3. I saw it as a chance to be creative.
Here's what the light fixture looked like in the store. Very dirty and still had a light bulb attached.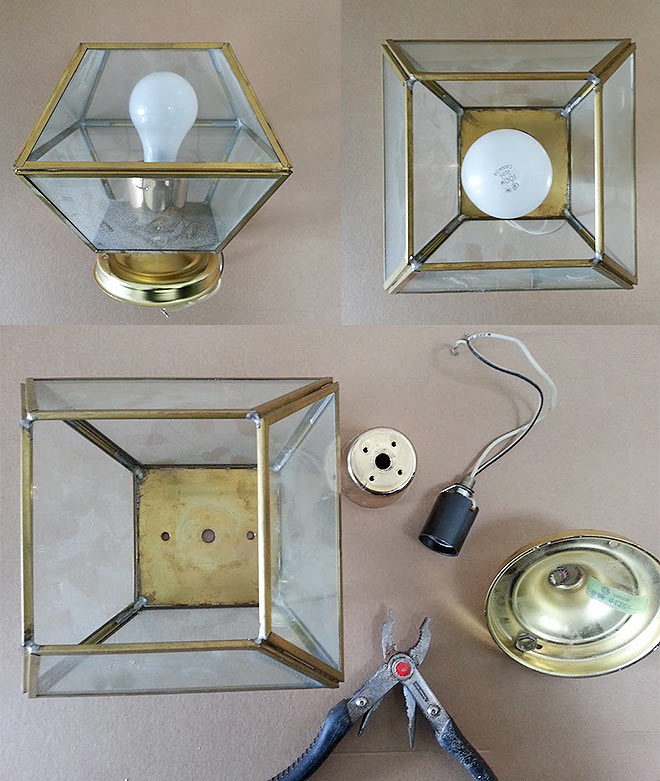 I removed the light bulb and unscrewed the base of the fixture, this left 3 small holes in the base. I filled the holes will some silicone I already had open from sealing our bathroom. You could probably use a non-water soluble glue if you don't have silicone. Make sure to let it all dry for at least 1 day.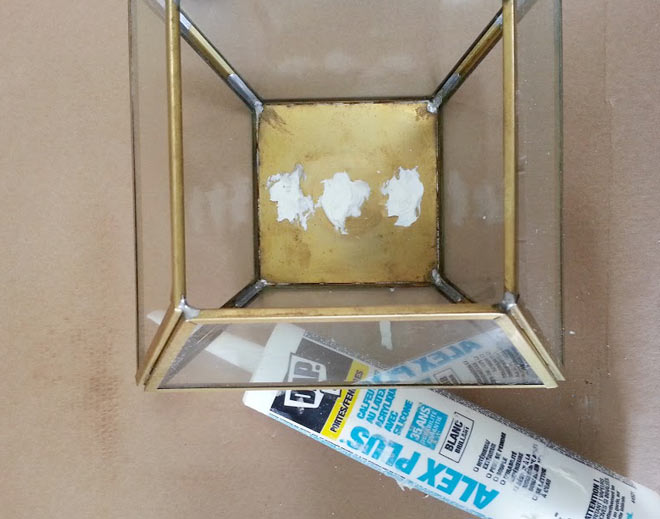 As you can see my fill job was ugly, but that doesn't matter because it'll be covered up by rocks, dirt and plants! The main concern is to make sure the holes are really sealed. Yay! The terrarium is almost done!
I filled the base of the terrarium with black aquarium gravel, then I put soil in the middle, added my plants and finished it with sand around the edges and on the top. I got the sand from my local beach, but I'm sure you can buy this at a plant store or hardware store. If you don't want to use sand, just add more soil and some rocks, be creative, add in small toy animals, some moss, drift wood, the ideas are endless.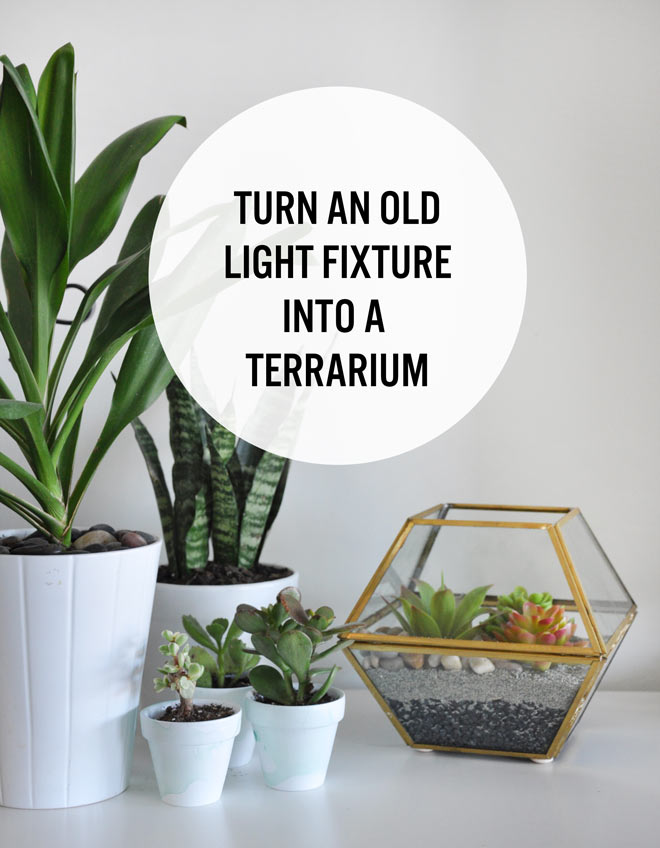 I added small wood feet using wood screw caps that I had in my tool kit, you could also use brass caps, but I wanted to avoid another trip to the hardware store so I used what I had. I attached the wood feet with Gorilla Glue.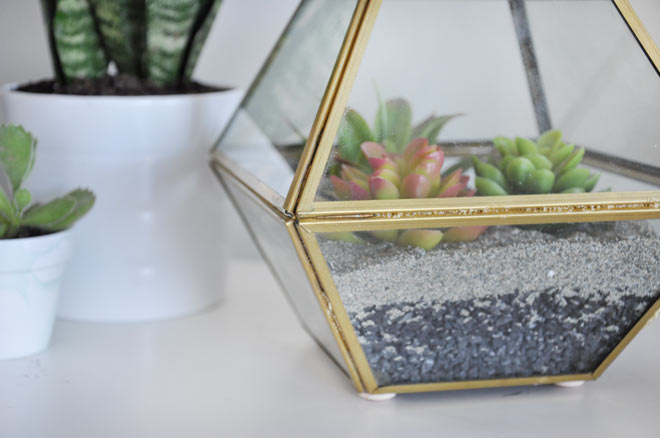 I think I'll be heading back to the Restore to find another light fixture! Hopefully a taller version so they'll look nice grouped together.