You guys, the struggle is very real, I've been hunting for the perfect office chair forever and still haven't found what I want, but I'm here to share my narrowed down list of a few chairs I think are awesome. Below is a photo of the current office setup, except in real life there's a lot more papers and it's very messy.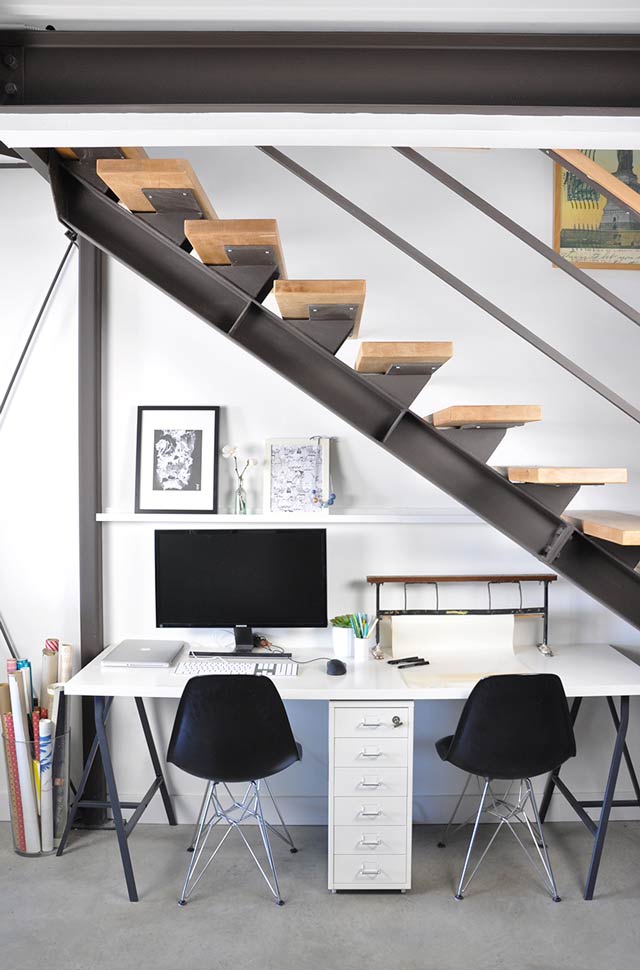 For the last few years I've had knock-off Eames style chairs, but they wore horribly, I chat about that in this blog post over here. It's gotten to the point where I actually need to find replacements, before the chair snaps in half and breaks my back.
Here's some things I'm looking for in the perfect office chair. Must be comfortable because I work from home regularly. Must be stylish, because I live in a loft and my "office" is a few feet away from the kitchen, the chairs are visible from all angles of our home. Lastly, it can't have wheels, because our floors aren't totally level, I'd hate to be rolling around all day adjusting my chair constantly and wrecking our floors.
I love the idea of not having a cliche office chair, no need to fake leather, ugly puffy seats, high backs and ugly rolling wheels, you know what I'm talking about, we've all owned them or sat in them at our day jobs. I'm thinking that dining chairs or side chairs are the new office chair.
So here's a few of my favourite chairs, not all of them meet the requirements I listed above, but they sure are beautiful, sadly not all of them are in my budget either, but a girl can dream…right?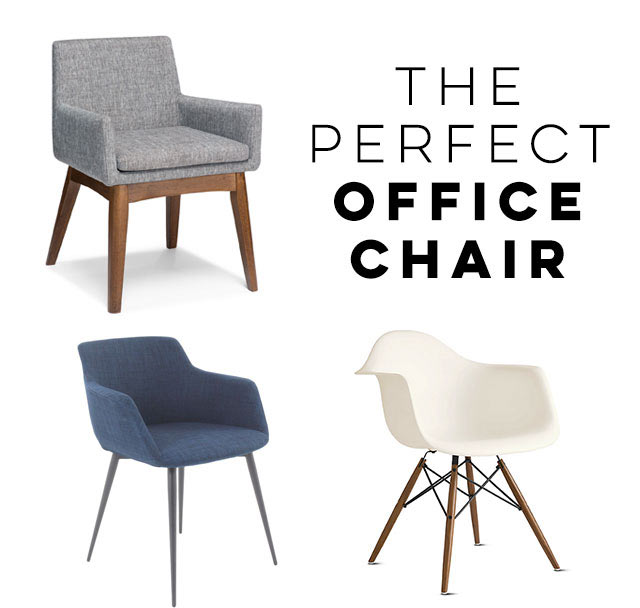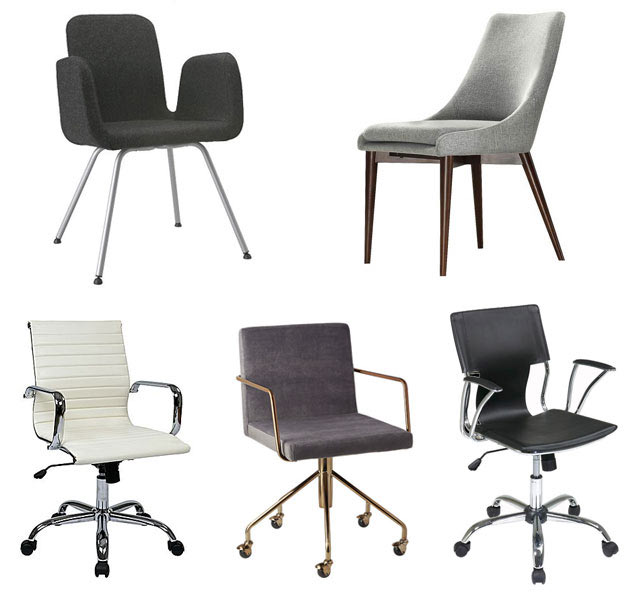 Product links:  1  /  2  /  3  /  4  /  5  /  6  /  7  /  8
I was very close to buying the white chair from Staples (bottom left) but I couldn't handle the fake chrome on the arms and base, it looked so cheap, but I guess that's what you get for a more affordable option. I also decided I don't want a chair with wheels in our space.
Do you have a chair you love? Tell me about it, I'd love to recommendations!