I love colour but generally don't use too much in my own home decor and my client projects. I prefer working with textures. I like to keep my palettes neutral and calm with touches of colour but lately I've been really into mixing things up with texture and pattern.
For Spring 2016, home decor is all about bringing in texture and pattern with items like textiles, metallic finishes, backsplash tiles and countertops, while keeping the colours minimal.
I've gathered some inspiration below for a living space and a kitchen. Notice how the colours are cohesive so all the textures can work well together. Don't be afraid to mix metals in items like pillows and light fixtures. Play with scale of patterns, a large pattern on the rug and a more muted smaller pattern on a pillows.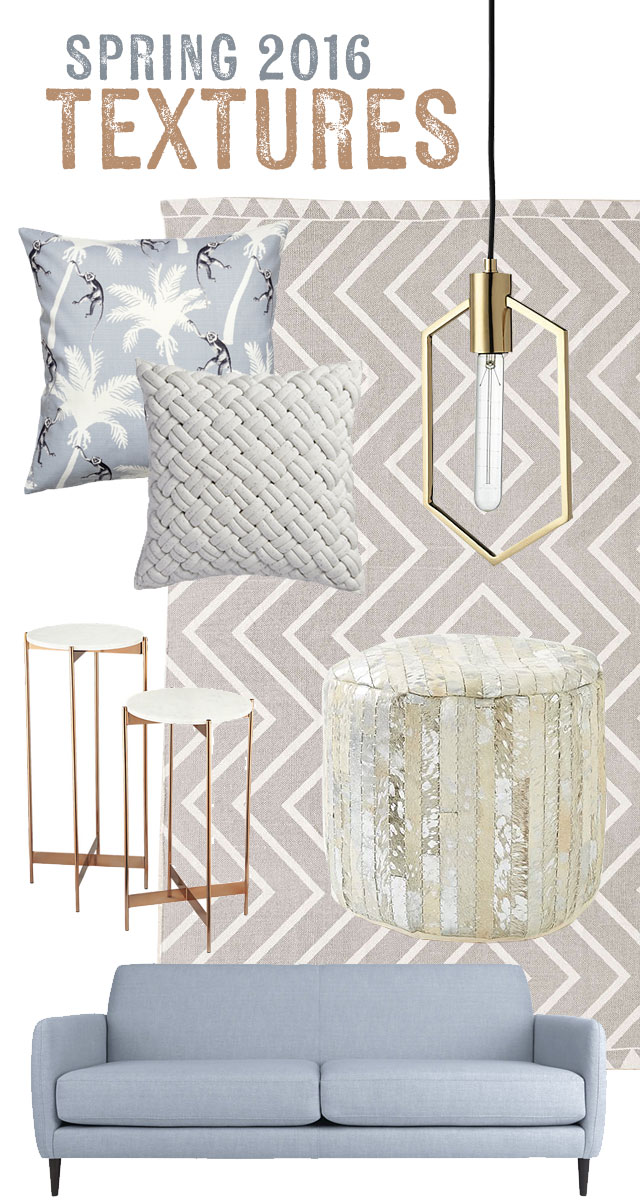 Living Space:  Rug  /  Sofa  /  Pillow  /  Pillow  /  Pendant Light  /  Side tables  /  Pouf
In the kitchen I love adding wood elements. If you have a white kitchen, think about bringing in some wood accessories or adding some wood floating shelves. It warms up the space and adds a lot of character. Changing your backsplash tile is also a fun way to change the overall look of your space. I love these patterned tiles shown below, they're playful and add plenty of texture and pattern without being too bold.
I love have been in love with the toaster shown below, it's from West Elm and it's been on my wish list for a while, I like that it's small with wood accents and clean stainless steel. Overall the elements shown below have a lot of texture and pattern, but they all work well together because they fall within the same minimal and calm colour palette.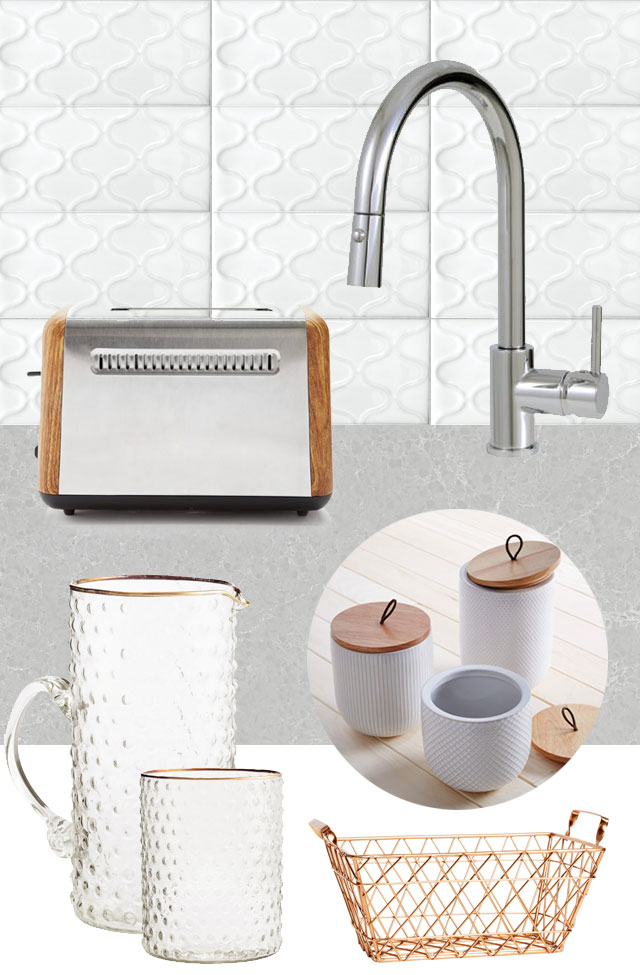 Kitchen:  Backsplash Tile  /  Kitchen Faucet  /  Toaster  /  Countertop  /  Glass Pitcher  /  Canisters  /  Basket