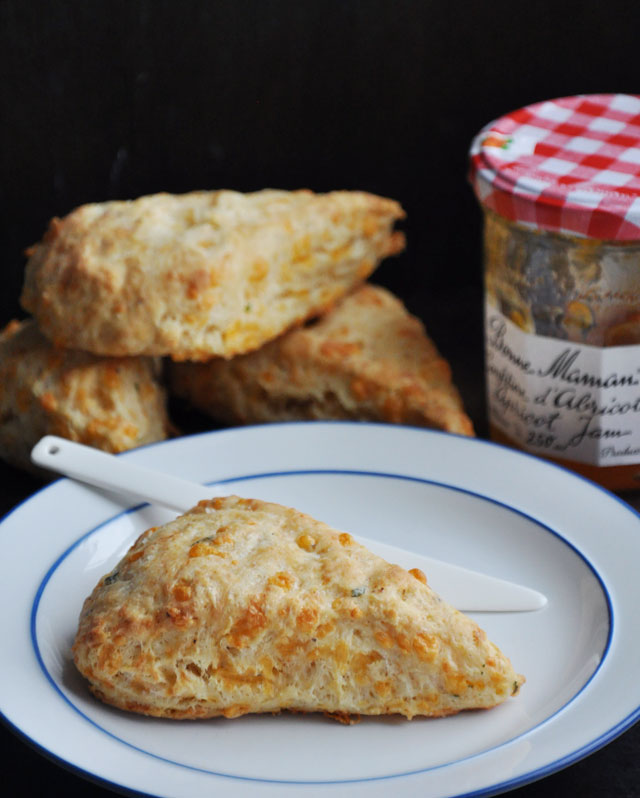 On weekends I like to indulge in a little baking and comfort food. This cheddar cheese scone recipe is one of my go to recipes for something quick and delicious for brunch or an afternoon tea.
I have a Kitchen Aid Mixer so I make them in 1 bowl and it takes no time at all with virtually no mess. I just throw all the dry ingredients in the bowl, mix together and then add in the butter, cheese and finally the milk.
When it all comes together I put it onto a cutting board and flatten the giant ball out with my hands until it's even and then I cut into even wedges, transfer to a baking tray and about 10 minutes later, delicious crispy cheesy scones are ready!
Keep reading below for the full recipe.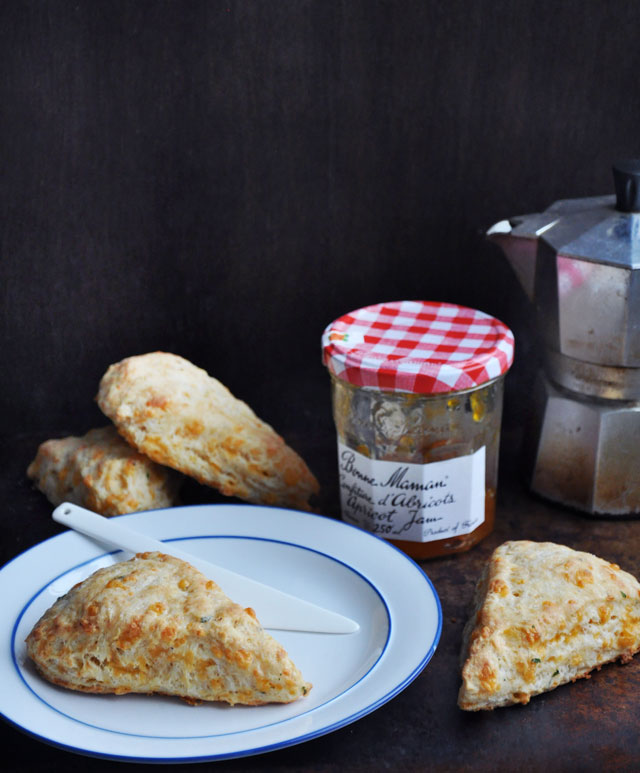 Easy Cheddar Cheese Scones
Preheat oven to 450F.
Place rack above centre of oven.
Place a sheet of parchment paper on a large baking sheet.
Ingredients:
2 cups all-purpose flour
1 tbsp baking powder
3/4 tsp salt
1/2 tsp black pepper
1/4 tsp chili powder or a sprinkle of chili flakes
1/4 cup cold butter, cut into cubes
1 cup grated strong cheddar
1 cup cold milk
Instructions:
Using a fork, stir flour with baking powder, salt and pepper in a large bowl. Work in cold butter until mixture is crumbly. Stir in cheese.
Make a well in centre. Pour in milk and stir just until moistened. Turn out onto a floured cutting board and press it out into a large circle that's about 2cm thick.
Using a large knife cut into 6 wedges. Lift wedges onto parchment lined baking sheet, placing about 1 inch apart for crusty-sided scones.
Bake until golden, about 10 to 12 minutes.