October is quickly coming to an end and you know what that means, suddenly Christmas will be near! Huuraaah! But along with the feelings of excitement and joy, that overwhelming feeling of getting things done sneaks in. One of those things is creating a unique Christmas card to give out to friends and family. The last few years I've been into sending out cards to the clients I work with as well as friends and family and making my own gift tags.
I usually make the designs myself and print them locally, but with my schedule being fairly crazy this year, there's just not enough time in the day to create a design I'm happy with (I'm my worst client!) and deal with printing, so this year I'll be looking to Minted.com to get them done.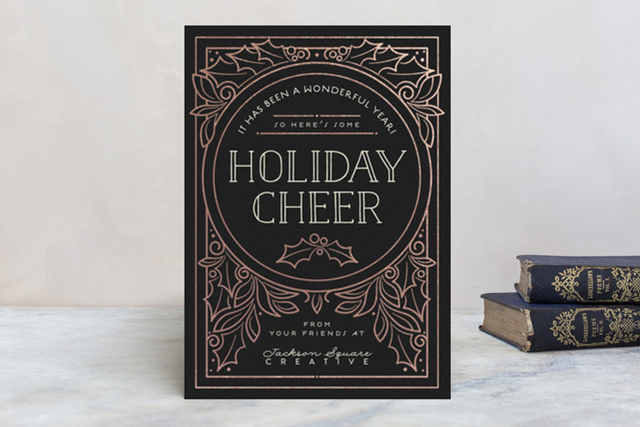 Minted designs are created by independent artists and although I'm totally capable of creating my own design, I'm also all for supporting other artists that have a style so different to my own. Also, there comes a point where I just can't possibly do everything myself and this is one of those cases. Plus it's so easy when there's lots of beautiful designs to choose from and the process to order online is very simple. So if you're looking to save time and have professional looking customized cards, you should check them out!
The designs are very on trend. I'm really into metallic foils with black, mint green, thick matte paper and unique card shapes. I also have a weakness for handwritten or calligraphy style fonts. Minted offers high-quality paper that's a creamy cotton texture, 100% recycled paper, pearlescent paper that adds a subtle shimmer or double thick and even triple thick paper! On top of all that selection they also offer 9 different die cut shapes to add more personality to your cards.
Check out these metallic foils! #awesome
Here's some Christmas card design trends I've found for 2015
Hand drawn graphics
Watercolors
Painted effects
Metallic foils
Textures
Calligraphy style fonts
Handwritten style fonts
Using colors that aren't typically Christmas
All the these trends give the cards character, personality and hand made qualities.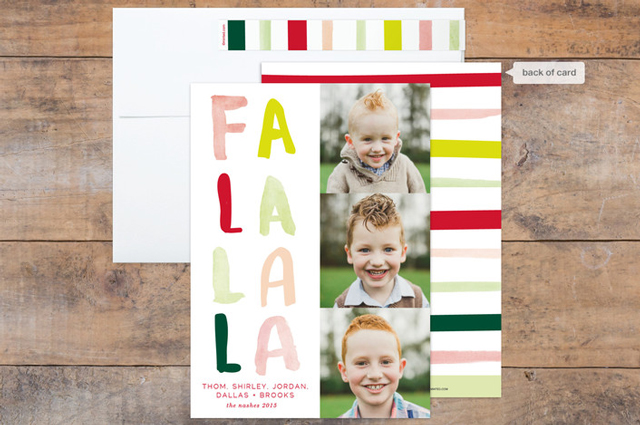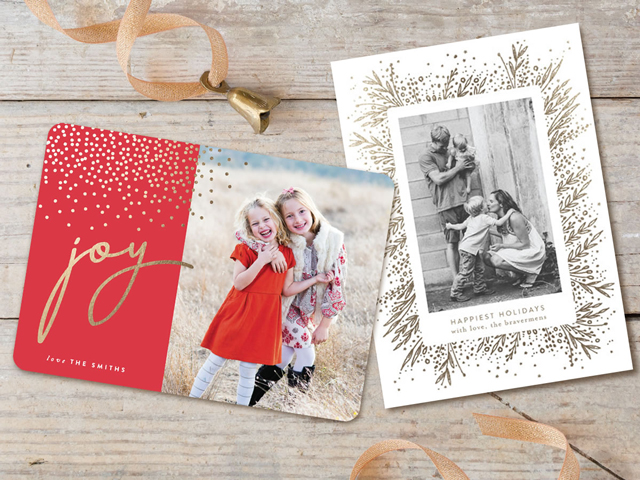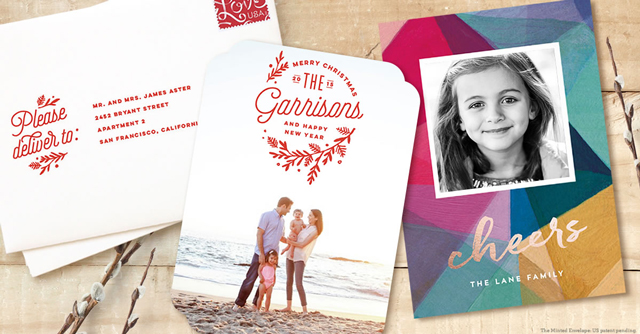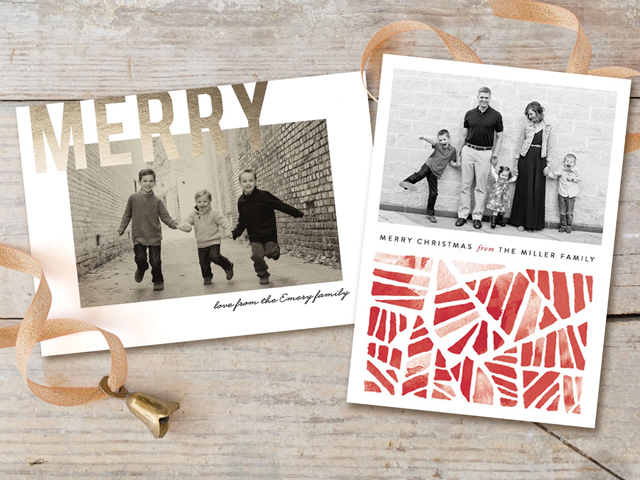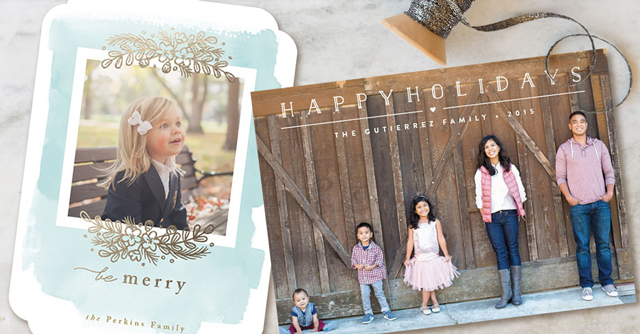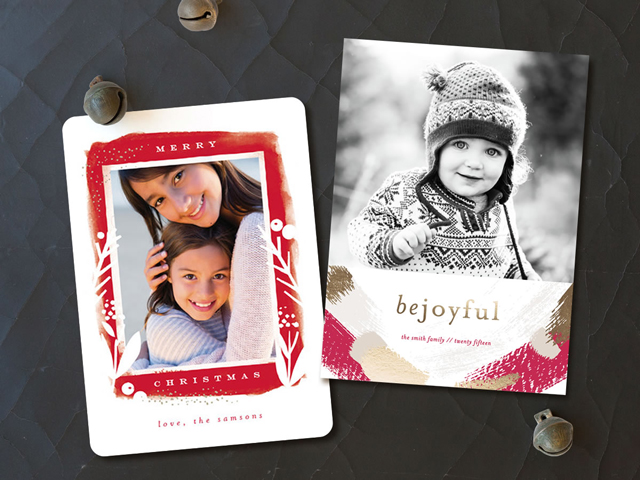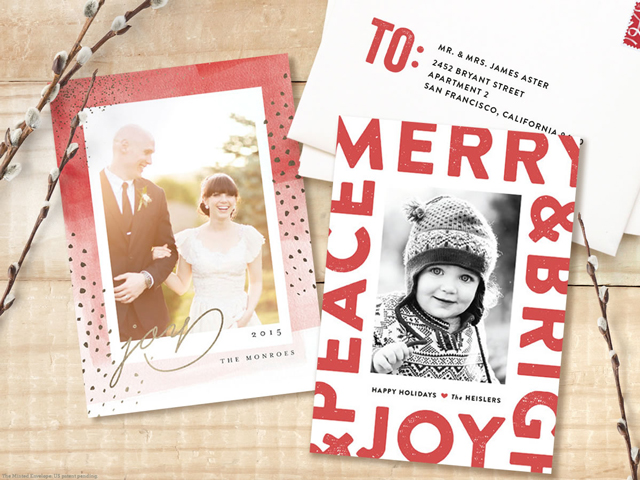 This year Minted is offering matching envelope designs with the card of your choice plus recipient addressing all FREE for a limited time!
Now I just need to make a design selection and get started with my order. What to choose….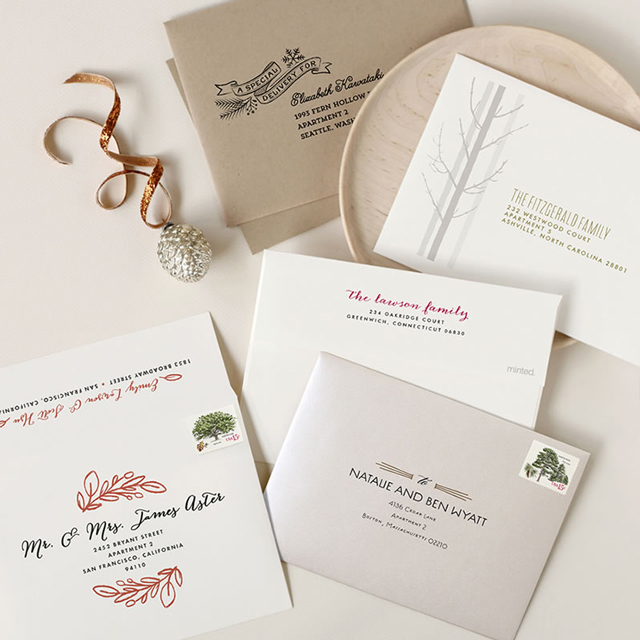 This is a sponsored post. Opinions and writing are my own. Images supplied by Minted.com