I decided to write about my gas range after having a few recent conversations with people helping them decide if they should go electric or gas. I used to be all about electric only because it's what I grew up with and I had a mild fear about using gas, but when we moved into our place over 3 years ago, the gas bill was included in our strata fees and the gas line was already there, so it was a no-brainer to go with a gas range. I immediately got over my fear and now I'll never go back.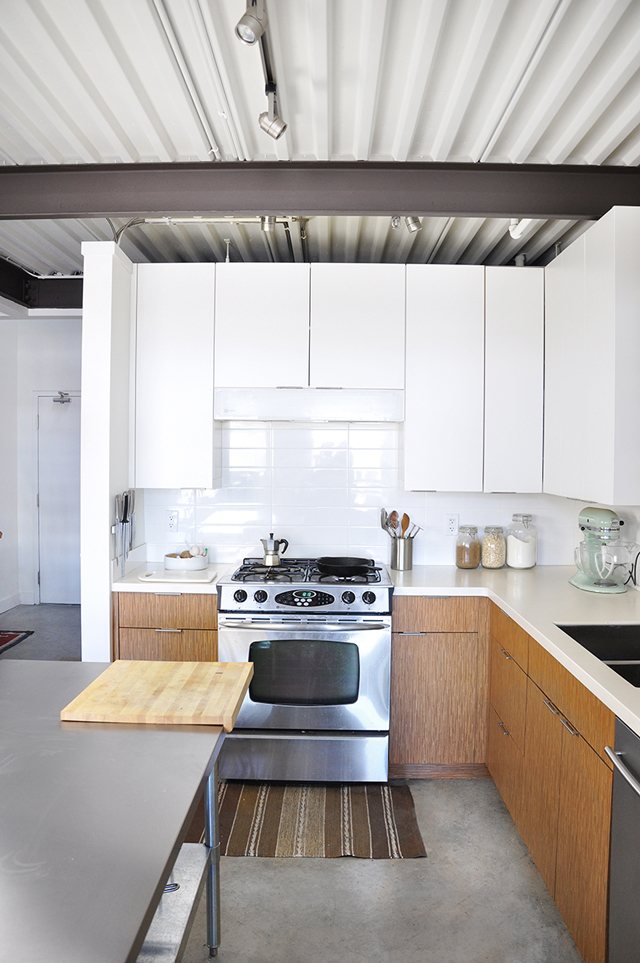 Since we had a limited time to complete our renovations and a very limited budget, we picked our appliances pretty quickly and our gas range was one of the more affordable Maytag ranges and right from the beginning there were problems. The seal around the door has never been installed correctly even after they came for a service call.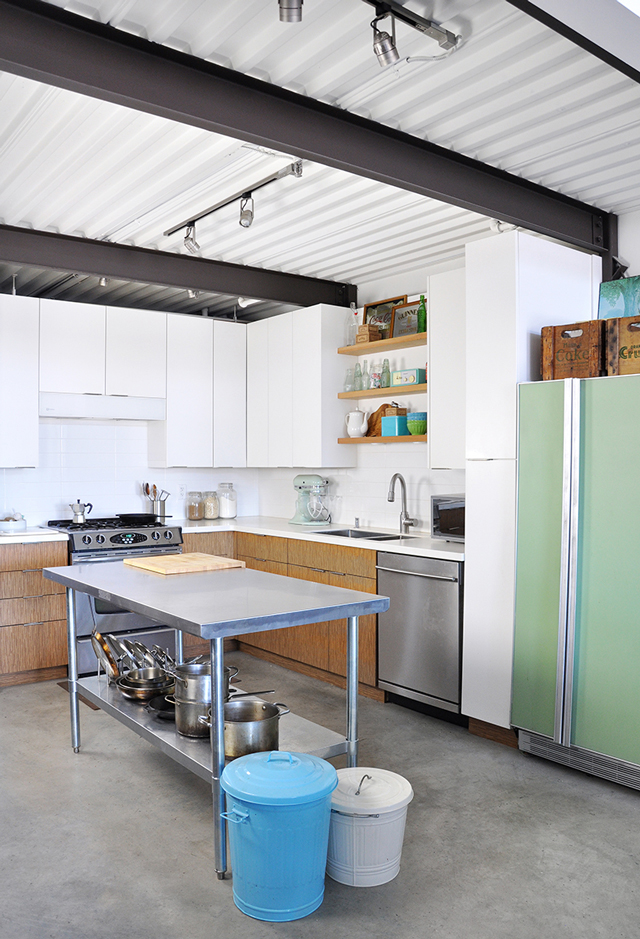 Then after a few months the grate that's on the top of the stove corroded, not just a little bit, but a lot. It was so shocking it made me completely regret purchasing this stove. After a few weeks of trying to get in touch with Maytag, they said they'd send me a replacement grate, but in the end they only sent me half instead of the full 2 pieces. It's so incredibly ugly and impossible to clean now.
Here's the corroded mess: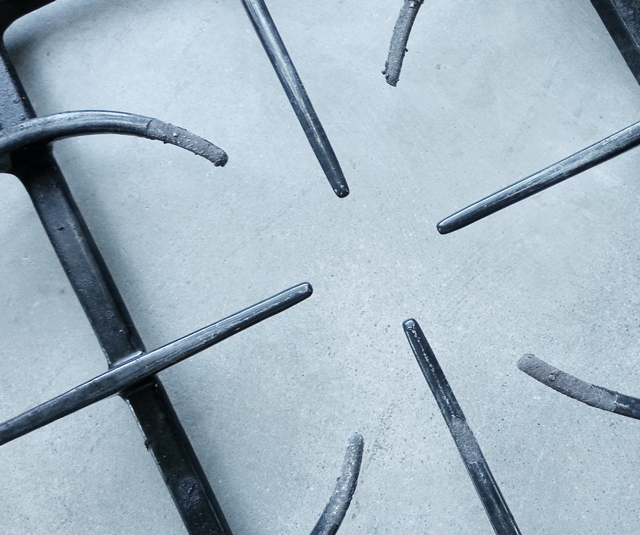 Below is the style of the range, it's 3 years old now, so I know they've changed a lot, but I feel like the low to mid end models of Maytag will likely still have similar issues like ours. And from looking in stores the grates are exactly the same material. They couldn't give me an answer as to why the grates corroded, but for something that's made for heat and exposure to water and food, it shouldn't just corrode in less than a year.
This is our beast: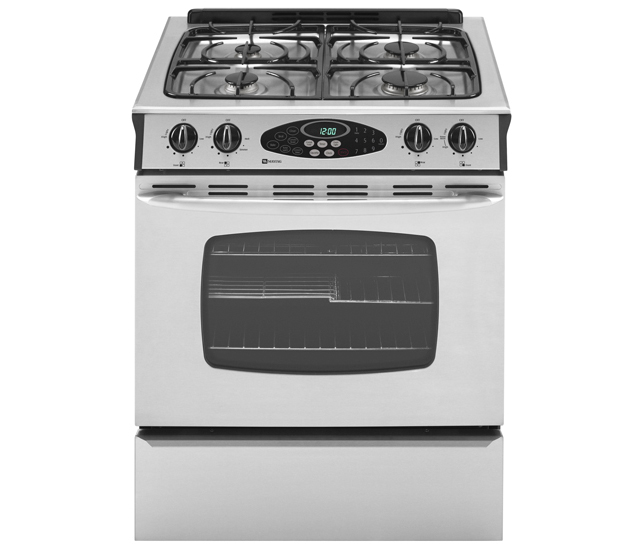 Not only does the stove top have those issues, but the consistency of heat within the oven is all over the place, there's some serious hot spots and it drives me crazy when I bake cookies because some will be nice and brown on the bottom and others will be almost burnt!
Anyway enough complaining about poor customer service and products, on to the good stuff.
I've been looking around to see what other affordable appliances are out there that have the style I'm looking for, there's lots to choose from, but not a lot that have the industrial style I'm wanting.
Here's a look at the dream gas ranges I'm in love with, I like industrial style because it suits our loft apartment, but the price tag kills me because it's like buying a small car. But my gosh they're pretty and I know they'd last a lifetime.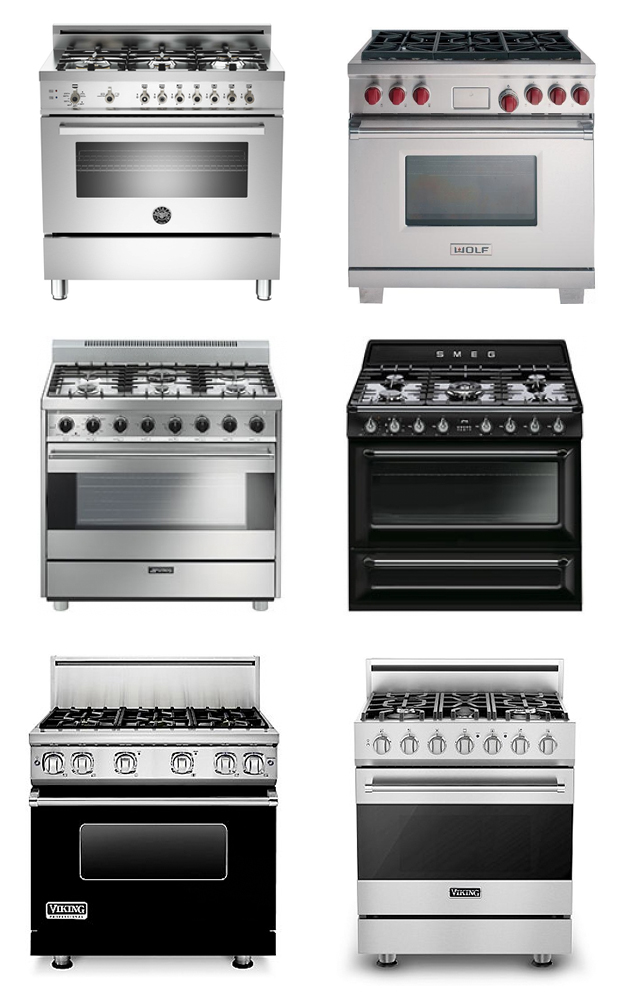 Product links: Bertazzoni  /  Wolf  /  Smeg  /  Viking
Here's the reality, I can't afford the one's shown above, so they'll forever be a dream. But recently I found a gas range that doesn't break the bank and looks industrial and modern! It's the Frigidaire Professional series. It's got all the style I want and it's suppose to have amazing functions too, like smudge proof stainless steel and even baking technology in the oven.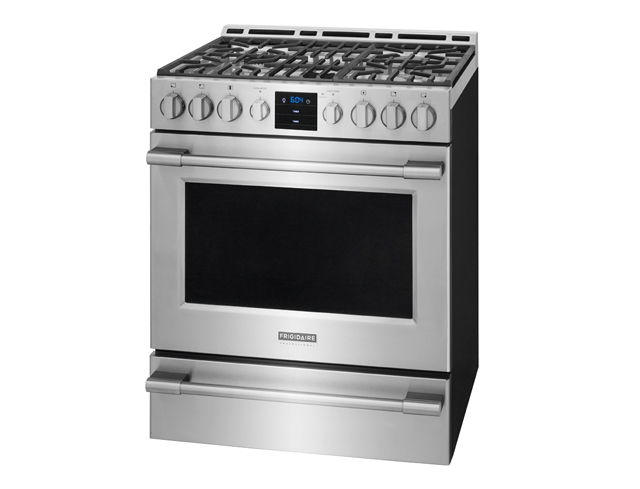 Who knew Frigidaire would come out with something so awesome. This isn't even a sponsored post, I'm just really in love with the new model they've come out with. They listened to what consumers are wanting and made a product for them. Now I just have to figure out how to get one in my kitchen!