If you're following me on instagram you'll know that I'm currently working on a new furniture makeover. It's a vintage sideboard/cabinet with sliding glass doors and 3 drawers. Check out the before photo below.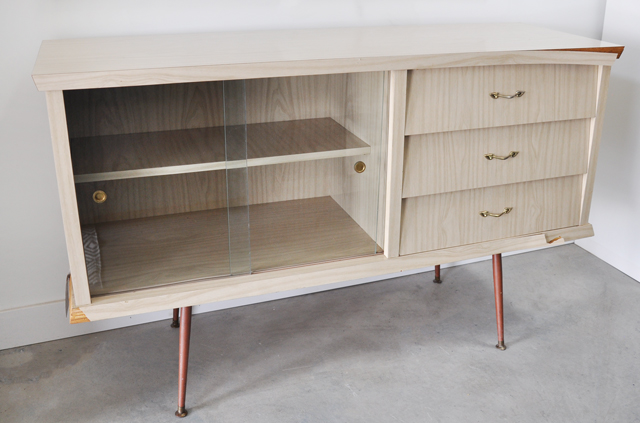 The dilemma with this piece was that I really wanted to change out the old brass hardware with something more clean-lined and modern. The round brass knobs set into the glass doors had to stay, so the new pulls on the drawers had to be brass.
I can't stand the look of shiny vintage brass, so I hunted online for satin brass hardware that's been spotted on pieces at West Elm and other large retailers furniture. The dream hardware I had been lusting over for a while was just so far out of my budget, but they're really stunning. They're the Bar Collection from Lew's Hardware, check them out in the top section of the photo below.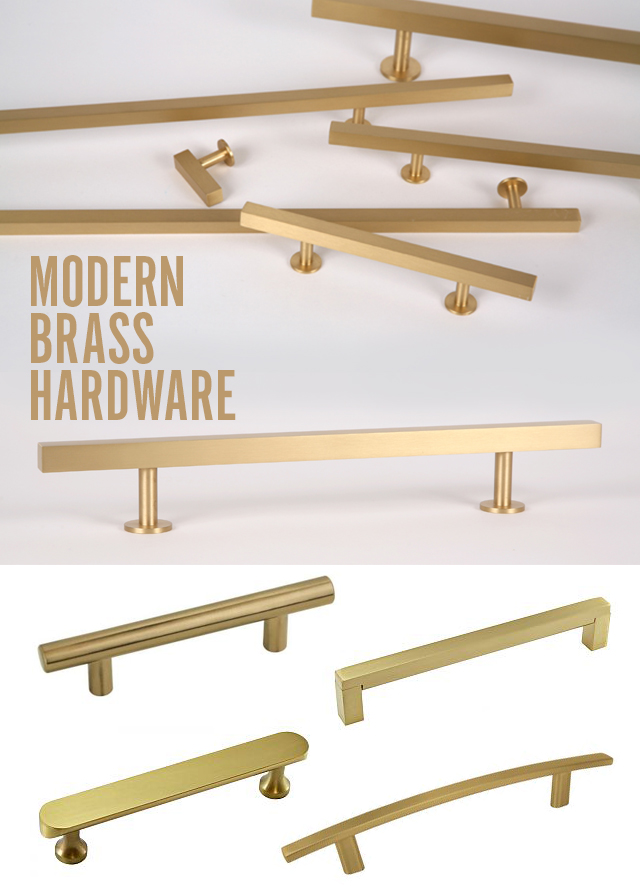 The task was then to find satin brass hardware that had a similar feel, but was more budget friendly but wasn't lacking style. I searched a bit more online, but sadly with the way the Canadian dollar is right now and the cost of shipping, it just wasn't going to happen. So I decided to head back to the Home Depot to pick up some spray paint, thinking I was going to have to spray the existing pulls, but decided to take a stroll down the hardware aisle. To my shock and amazement they had a modern satin brass pull, only one option to choose from, but it was a no brainer, considering they were only $6 a piece, I was sold!
Here's the hardware I purchased, placed next to the original pulls. The larger pulls will make it easier to open the drawers.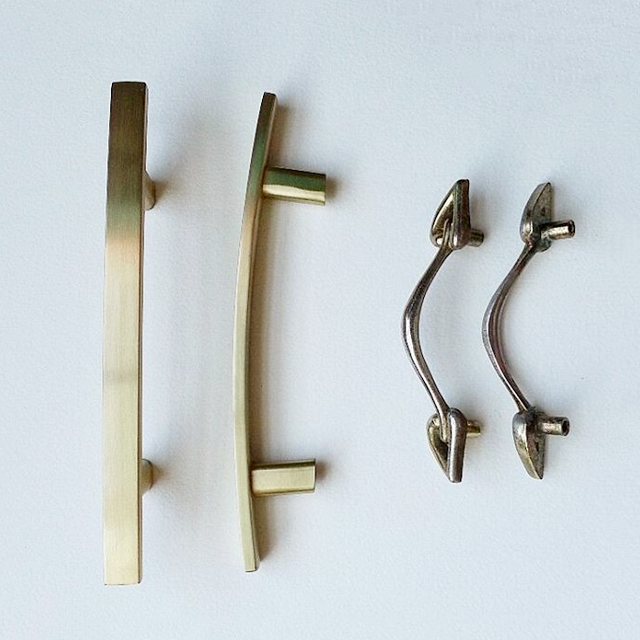 Find out how the new hardware looks on the final piece in a full before and after post soon!
Here's links for all the brass hardware I liked:
Lew's Hardware  / Home Depot Canada  /  Home Depot USA /  Hardware Hut  /  Hardware Hut