A few weeks ago I blogged about updating our front door hardware. Well the hardware arrived and we finally got around to putting it on the door. It's awesome and the best part is it's almost impossible to lock myself out of the house now!
This was the before, a mismatched set of industrial locks.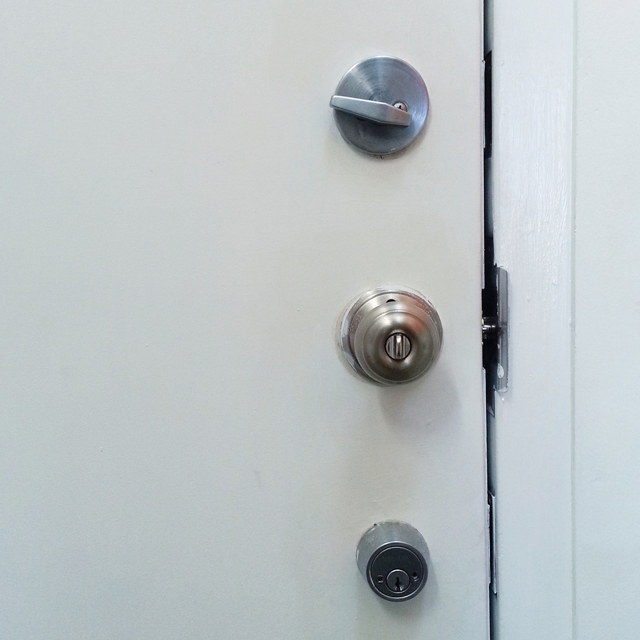 The only difficult part of the installation was getting the square backplates to line up and be level, but after a few adjustments it looks great. I've already noticed a huge difference in terms of function. When I come home with bags of groceries, it's way easier to open the door with a lever versus the old knob that was there.
I really wanted to show a photo of the front of the door, but our hallways are really dark, so that's why you've got inside views only, but you get the idea. Also, I apologize for the low quality phone photo, but my real camera is busy right now and I wanted to share it right now!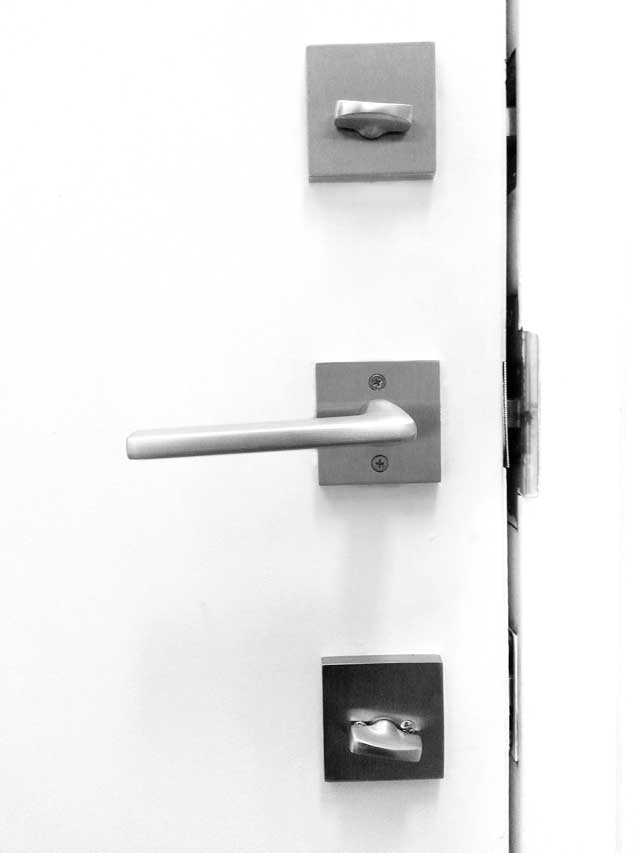 I previously mentioned we were going to try and fill in the lower lock because it was excessive, but we decided it would be more affordable to just buy another deadbolt instead of buying everything we'd need to patch the hole and risk it being ugly. Honestly, I don't mind the added security and I really didn't want to risk having a bad patch job, since our door is made of metal. Overall, it looks great and more importantly it functions a lot better.