A modern grey sofa can be the most amazing piece of furniture for your living space. Why? Because it's neutral, hides dirt and will last you many years through many design trends.
Grey sofas aren't boring or cold, in fact they're quite the opposite. Grey fabrics come in so many different textures and shades that can feel warm and inviting. The big benefit is that grey is the perfect backdrop for any colour and pattern. So when trends come around, you can change up your throw pillows and blankets for fun colours and patterns each season and it feels like you're changing your living room decor.
Next time you're shopping for a sofa, try pick a medium grey instead of a tan or brown, it works with way more colours and will in fact brighten up your space. Browns can be pretty overpowering and oppressive, especially in smaller spaces. Here's a few fabric samples to get you inspired by grey.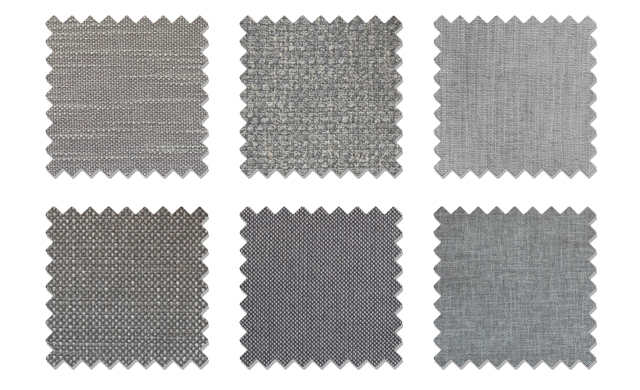 I've picked a few affordable grey sofas that can work in just about any space. Personally I have had a turquoise sofa for about 7 years and I'm feeling ready to go in a more neutral direction.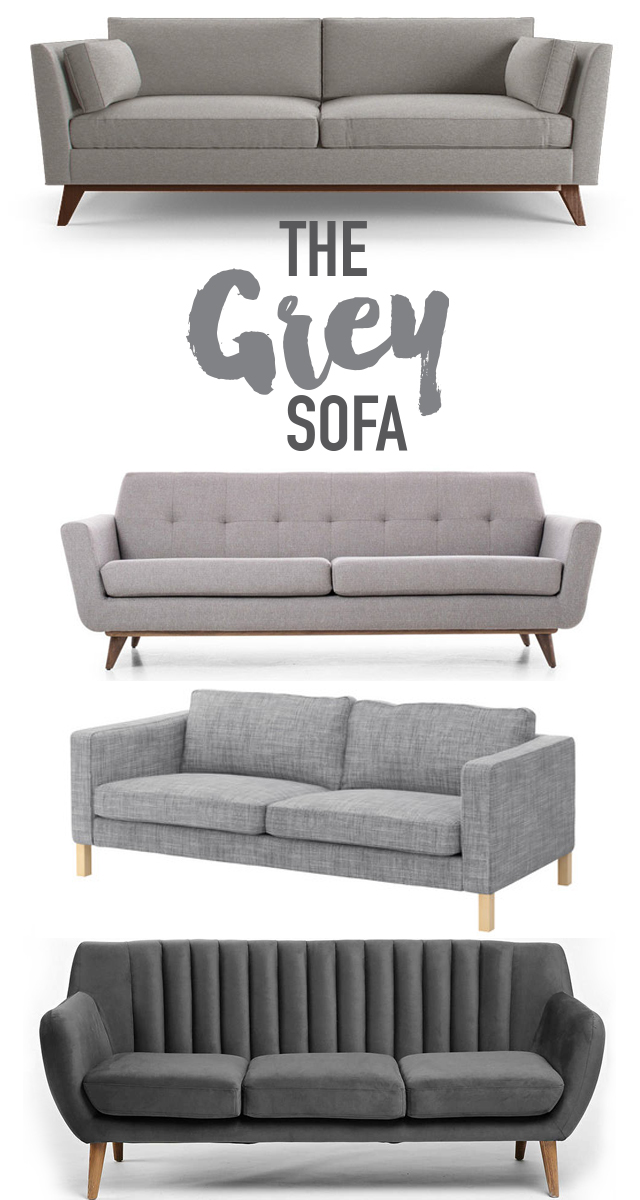 Joybird Roller Sofa  /  Joybird Hughes Sofa  /  Ikea Karlstad Sofa  /  Urban Outfitters Anderson Sofa
I also love the CENI from Article, the wood legs are beautiful and I like the texture of the grey fabrics, check them out below. They come in Pyrite grey and Volcanic grey.