It's finally done! It took a lot longer than expected because life and work got in the way, but I'm excited to share this before and after. The cabinet was in really rough shape. It was missing pieces of laminate on the front and sides and it originally had a second glass sliding door, but it was cracked in half, so we just tossed it out. We thought about replacing it, but it just wasn't in our budget and we figured it would look great with just one door, exposing the colour inside.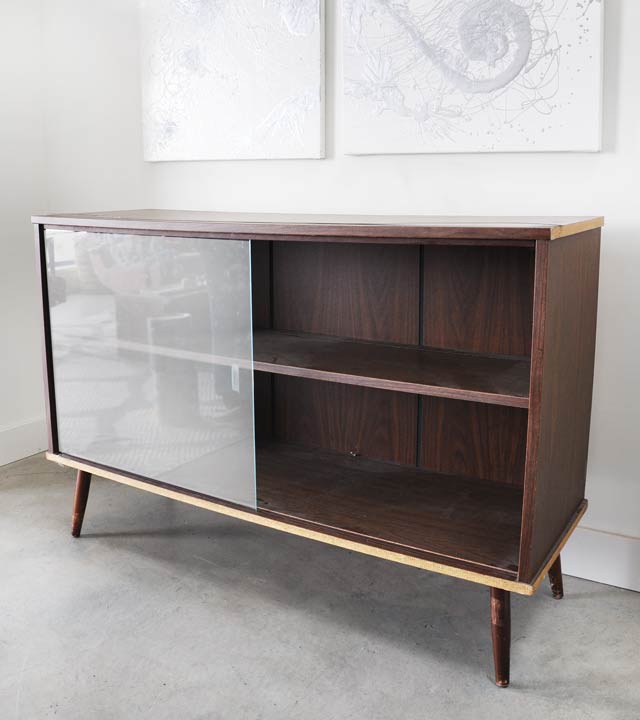 I spent a long time thinking about what to do with the glass door. I didn't want to just leave it clear glass. I thought about back painting it, but I worried it would scratch off. I also thought about spraying it so it would look frosted, but it wasn't really the look I wanted. Then Andrew suggested we order some metallic vinyl and attach it to the back side. So we ordered a roll of copper vinyl and after a couple of attempts to stick it onto the glass, it ended up being seriously awesome!
Here's some in progress photos. What it all looked like after sanding it down and the first coats of primer were applied.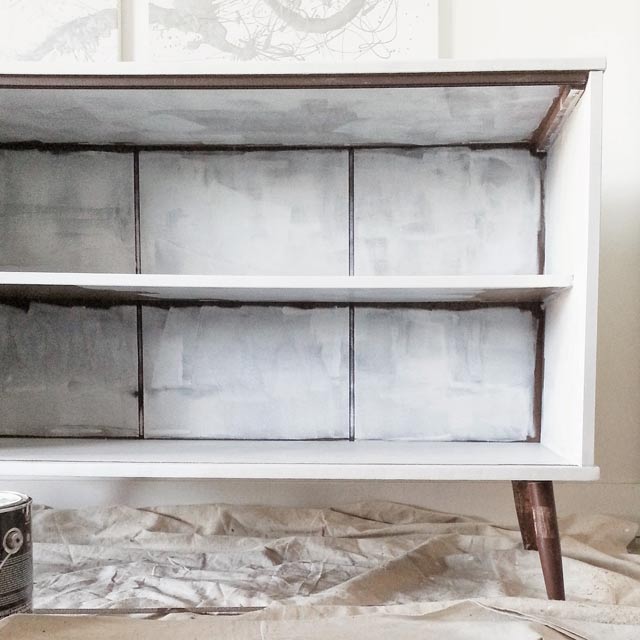 It was at this point I got annoyed with painting the back panel, so we removed it and painted it separately, then we put it back on after. It made for a much cleaner finish.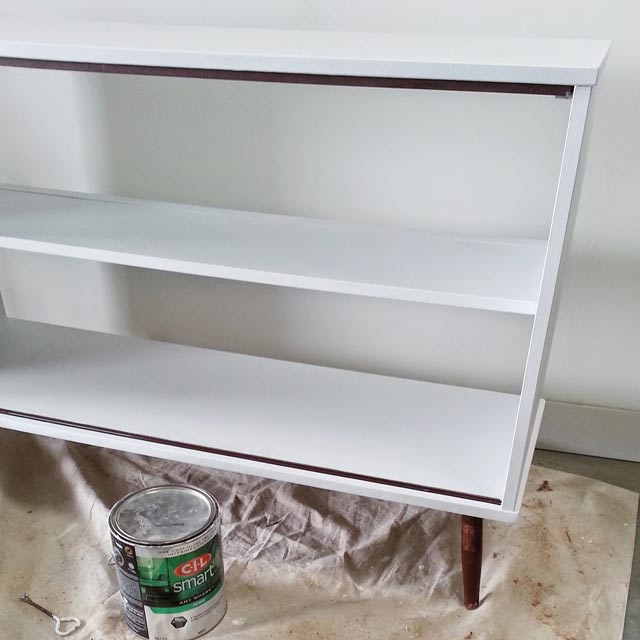 And here's the final results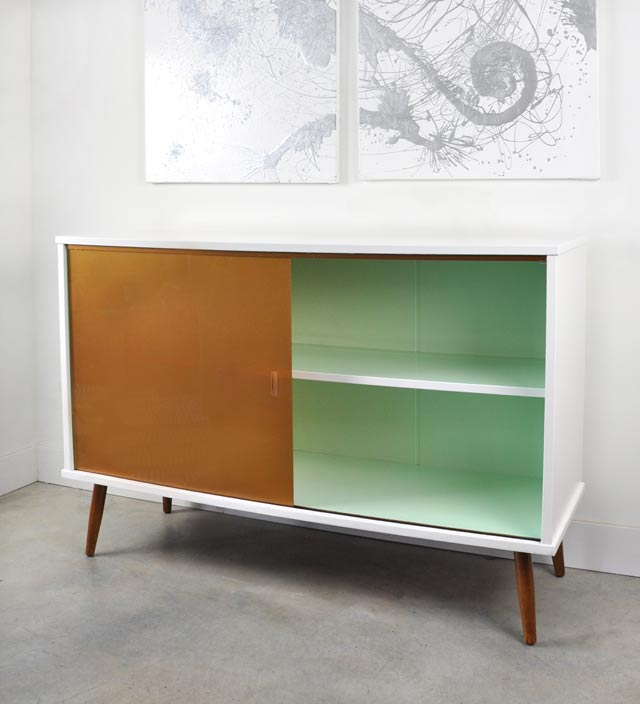 The interior paint colour is Benjamin Moore Mantis Green in high gloss Advance. The exterior is Benjamin Moore Snowfall White.
Andrew refinished the legs by sanding them down and applying several coats of Walnut Danish Oil.