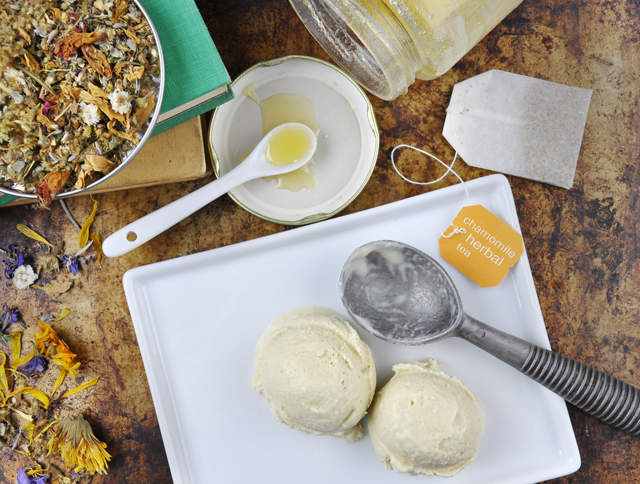 A few weekends ago I went out for ice cream with family at one of our favorite spots in Vancouver, Earnest Ice Cream. I tend to stick to my usual flavours whenever I go there, salted caramel or oatmeal brown sugar, but I do like to sample flavours every time I'm there, just incase I'm feeling spontaneous! I tried their Chamomile honey flavour and immediately fell in love. It was seriously good. Dreamy and delicious, in fact I couldn't stop thinking about it. Somehow it was so delicate, yet the flavour was so strong. I thought to myself "I'm going to make this!"
I'll tell you right now, I've attempted to make a few of their flavours before and had some serious fails, but this time I had a winner, so I'm sharing the recipe with you.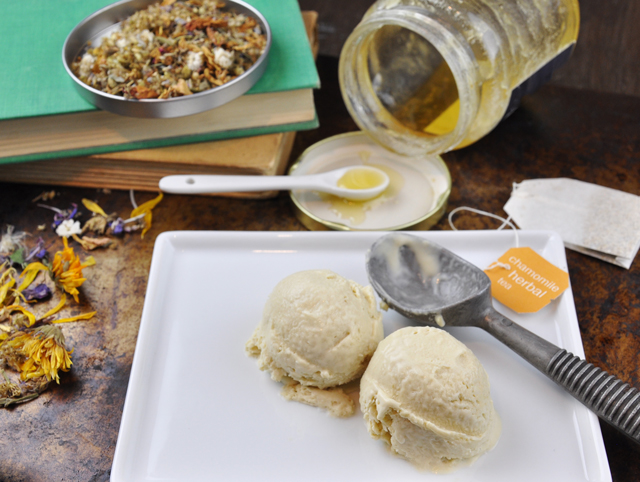 This is the perfect ice cream for Spring and Summer, with the delicate flavours of chamomile tea and the bold hints of local honey, it's soooo good. The key is to use local honey for an added floral taste, but it's also just plain good stuff.
Ingredients
2 Cups Heavy Cream
1 Cup Whole Milk
1/2 Cup Sugar
1/4 Cup Local Honey
6-10 Chamomile tea bags
1/8 Tsp Salt
2 Eggs

Note: For a less sweet option, reduce/remove sugar and increase honey.

Directions
Combine cream, milk, sugar and salt in a heavy saucepan.
Heat cream mixture until just to a boil. Remove from heat and add all the chamomile tea bags. Steep tea in hot cream mixture for 10-15 minutes.
Once the tea has steeped, remove tea bags and return mixture to heat just until boiled.
Whisk eggs in a large bowl and take your hot cream mixture and very slowly add it to your whisked eggs in a small stream, whisking vigourously. You want to avoid scrambling the eggs, so make sure to add the hot liquid as slow as possible and whisk quickly.
Once the 2 mixtures are combine, add it back into the pot and heat on low until it reaches a boil. Remove from heat and let cool before placing in the fridge. Chill completely. Using a fork, scoop some honey and drizzle it into your chilled ice cream batter. You'll want thin ribbons of honey. Once you've added approximately 1/4 cup honey, use your fork to stir it in just a bit. Follow your ice cream makers instructions on how to set the batter.
Enjoy!