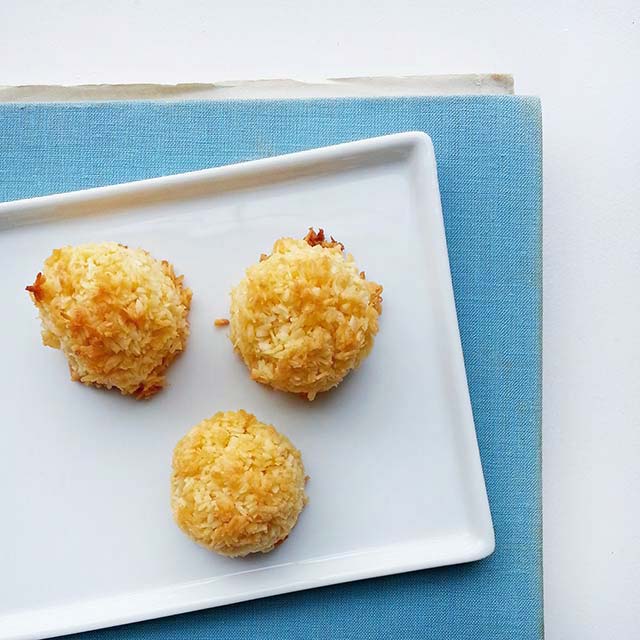 Most macaroon recipes I've tried will tell you to use egg whites only, but the problem with that is figuring out what to make with the leftover yolks and personally I can't be bothered, especially if I'm just wanting macaroons and nothing else. So I tried my own recipe using whole eggs and to my surprise, they came out perfect!
These macaroons are crunchy on the outside and chewy on the inside. They're perfect for the gluten-free people in your life and for anyone who just loves coconut. The best part is, they're so incredibly easy to make!
Ingredients
2 ½ cups unsweetened shredded coconut
⅓ cup sugar
pinch of salt
2 whole eggs
¼ tsp almond extract
¼ tsp vanilla extract
1 tbsp coconut oil
Directions
Preheat oven to 350°F.
In a large bowl or stand mixer, add eggs, sugar, salt, almond extract and vanilla, mix until well blended. Add in coconut oil and shredded coconut, mix until coconut is completely saturated.
Using a small ice cream scoop or round spoon, scoop mixture onto a parchment lined bake sheet. I use a small coffee scoop because it's the perfect size and shape as a typical macaroon.
Bake for 10-12 minutes until golden brown.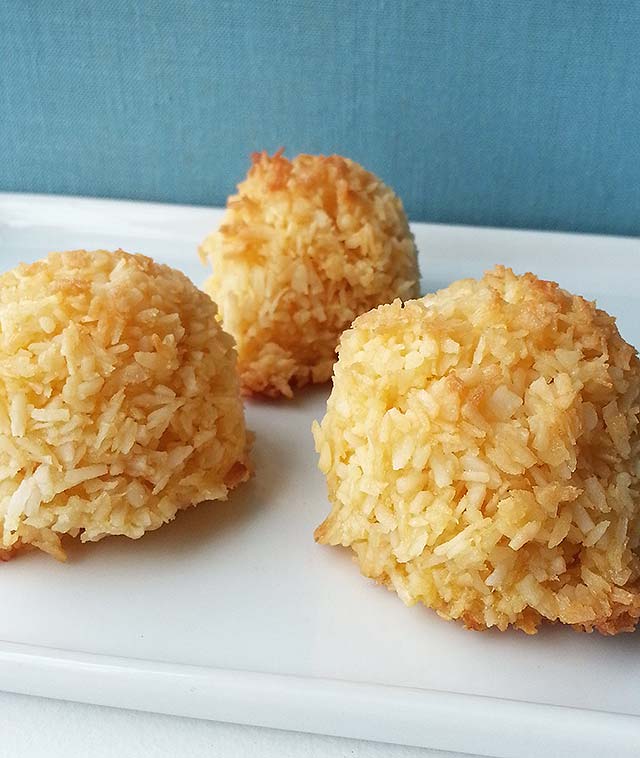 Good luck trying to each just 1 or 2, you won't be able to stop…