I've posted a few photos of our loft kitchen before, but it's been a while and thought I'd share an update, because I'm the type of person that likes to constantly move things around.
We recently bought a larger stainless steel island and luckily we were able to sell the old one the same day! We upgraded to a large one, because we had the space and we really needed the extra storage underneath for our pots and pans and the extra counter space is pretty awesome.
Before I get into the photos, here's a link to a previous post, showing the process of gutting the old loft kitchen and using recycled cabinets to configure a new kitchen layout.
Here's how things currently look: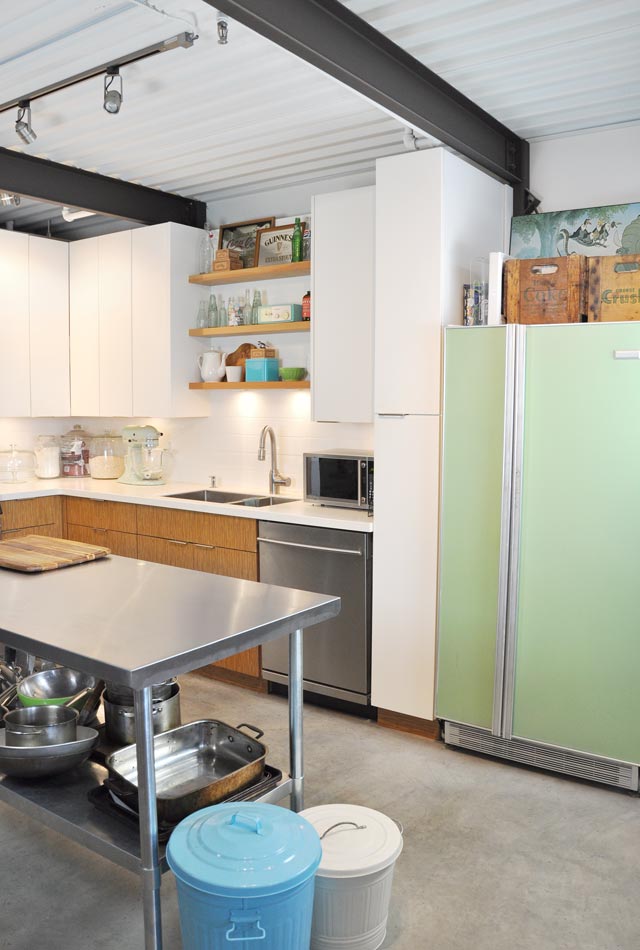 Incase you're curious, yes we did paint our fridge, you can read about that over here.
Here's a few more photos