This past weekend I did a workshop with Chef Juno Kim. He is a Vancouver based chef that does pop-up diners, food styling, catering and cooking lessons. Check out his instagram account to see his beautiful creations and visit his website for more information.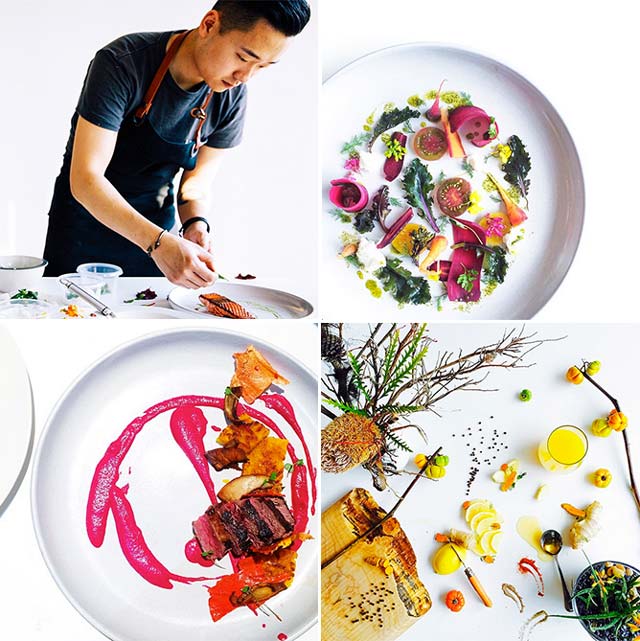 Photos from Juno's instagram account
Now for the details. The workshop was $35 (really great value!). We were all instructed to bring our phones, chargers and a notebook. The afternoon began at 1pm and the class gathered in the private room located at The Juice Truck's retail location. There was a long table with containers of organic salads, vegetables and sauces. Class size was about 25 people, varying from chefs, food lovers and people just wanting to take better photos with their phone.
Juno 's lesson structure was awesome! He had an instagram account with pre-loaded images that were numbered, we were instructed to load the instagram page on our phones while he talked us through each photo. The photos referenced different plating styles and techniques. I loved this, because there was no awkward slide show presentation!
Once we went through all the techniques, we each grabbed a large white plate and a couple of utencils. I think I need to buy some of the plates he had, they were from Crate & Barrel and they're so big and modern. Yes, I was that person that flipped the plate over to see where it was from, haha. He also mentioned his love for the ceramics made by the owner of Marché St. George. I really love this shop, they have the most amazing croissants and flatbreads, but I never knew the owner did ceramics. Check out Janaki Larsen's ceramics to see just how beautiful they are.
Anyway, back to the workshop! We were instructed to take our plates and create something with the materials in front of us. Using the techniques I just learned from his instagram photos, I began. I felt very overwhelmed and sat there for a bit just watching others work. But then I could feel that everyone else was nervous too. I kept thinking, what if I put sauce on the plate and it was ugly and ruined everything!? Juno noticed our stresses and insisted that we just have fun, play around and learn from our mistakes, since it won't be perfect the first time. So for the next half hour everyone played around with their food, experimenting with textures and colours, while Juno walked around and gave advice.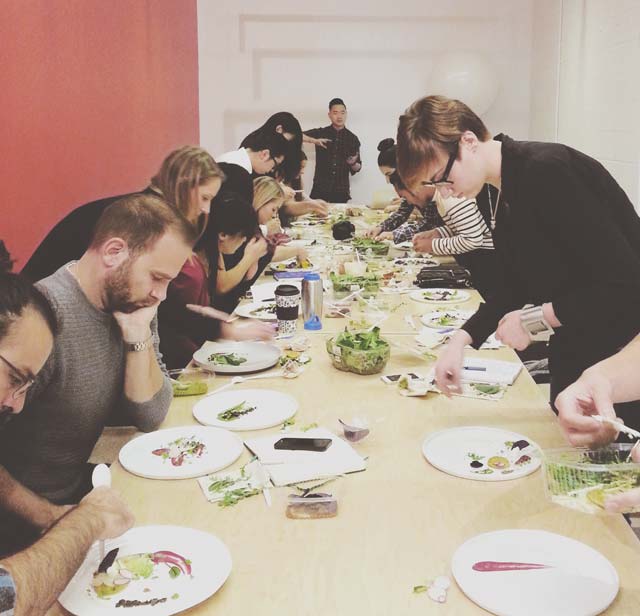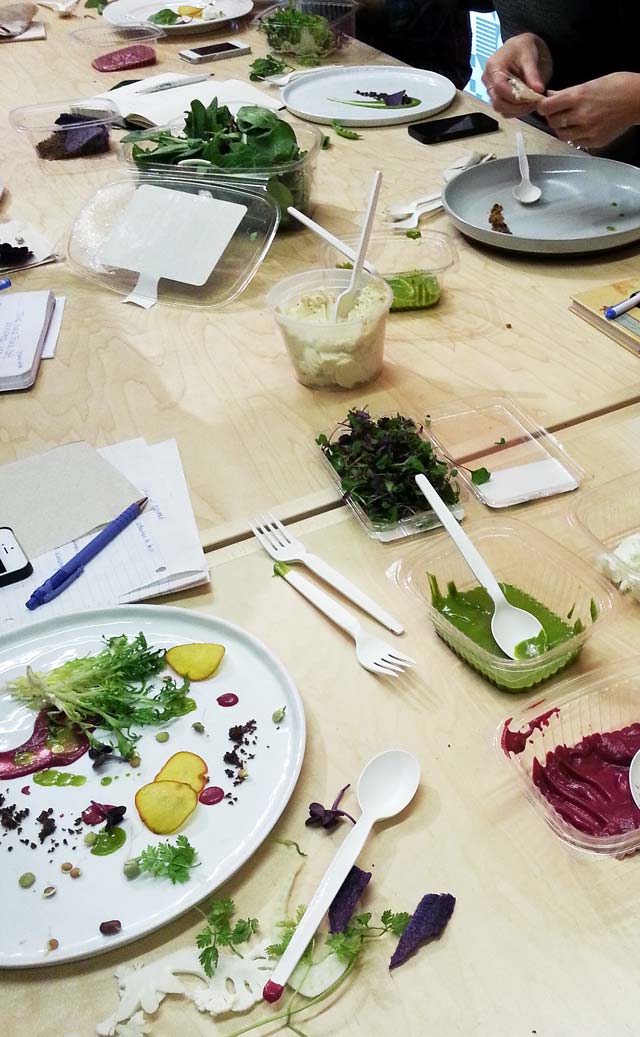 Once we all had something we felt proud of, we went outside to get the best light and took lots of photos. Some people were creative with their backgrounds, shooting in the foliage, concrete, rocks and wood.
Then we all gathered back at the long table to review our photos and pick a few to work with. At this point, Juno cut up fresh bread from Nelson the Seagull and passed around his hand crafted smoked butter (to die for!) and apple butter. We all sat and ate bread and salad together and socialized for a bit.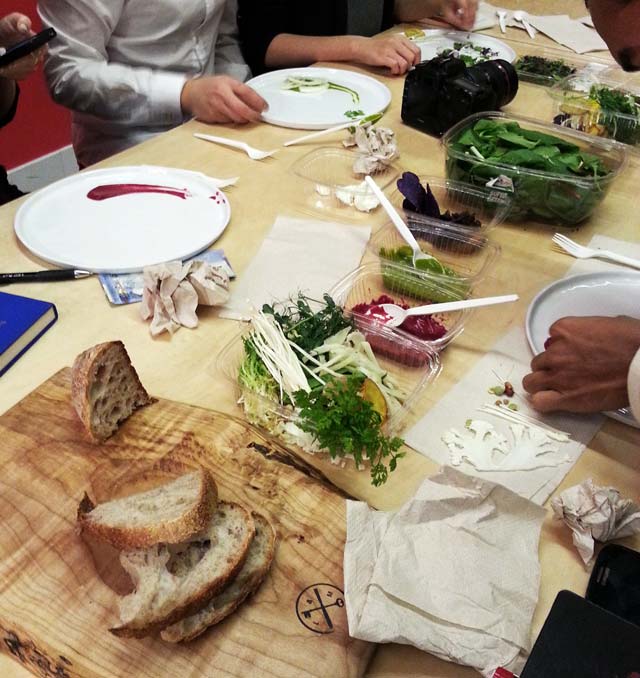 When the feast was over, we began part 3. Photo editing. This class was strictly for phone photography, so he walked us through what apps, filters and other processes he uses to get the perfect shot and we all tried out a few methods on our phones.
Here's my plating creation, check them out on my instagram account too.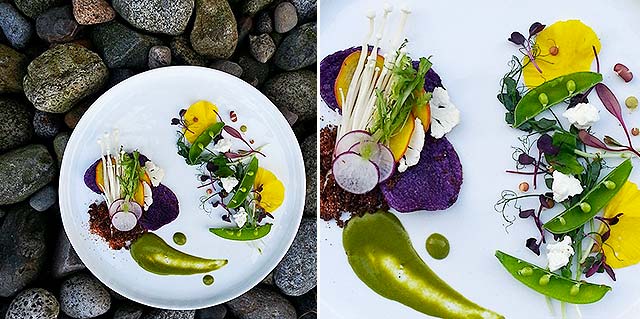 If you're interested in taking a workshop with Chef Juno Kim, follow his instagram account @jun0k for updates. There will be another workshop in the new year.