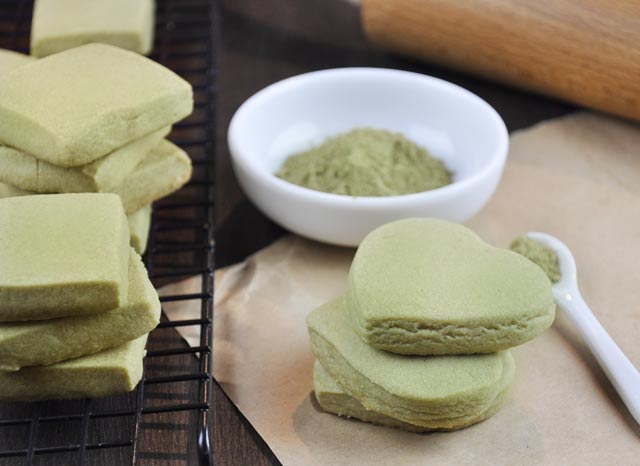 Holiday baking season is fast approaching, in fact I think it may already be here. Personally I don't think it's Christmas without cookies! Nothing is better than a home filled with the delicious smells of cookies baking. I've always loved shortbread because it's easy to make and looks so pretty. This year I've added matcha green tea powder to the dough and thought I'd share the recipe with you.
These matcha green tea shortbread cookies have all the creaminess of regular shortbread, with a light flavour of matcha green tea.
Here's the recipe:
Ingredients:
1 Cup Flour
1 Cup Butter (softened)
½ Cup Icing Sugar
¼ Cup Corn Starch
2-3 Teaspoons Matcha Green Tea Powder
Directions:
Preheat oven to 375°F
In your mixer whip butter until fluffy. Add in icing sugar, corn starch and flour. Mix on low for 2 minutes so you don't get covered in powder! Then move to high for 5 minutes until everything is incorporated into a ball of dough. Roll dough out onto a clean dry surface, I used a wood cutting board. Cut into squares with a knife or use your favourite cookie cutter.
Bake for 12 minutes. Cool on a wire rack and enjoy!