The entrance to our apartment was kind of depressing. Peel and stick vinyl tiles were placed just in the entrance area and they were the biggest pain in the butt to remove. It was like they stuck them down with super glue, but eventually they were removed (by some contractors we hired). We kept the concrete floor throughout our entire space and put down some rugs to keep things cozy. It's mostly the little things that make me happy about the current state of this space, as it's still a work in progress.
Here's some before photos: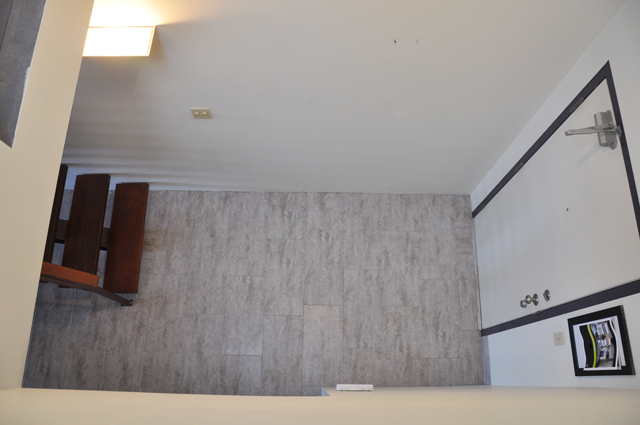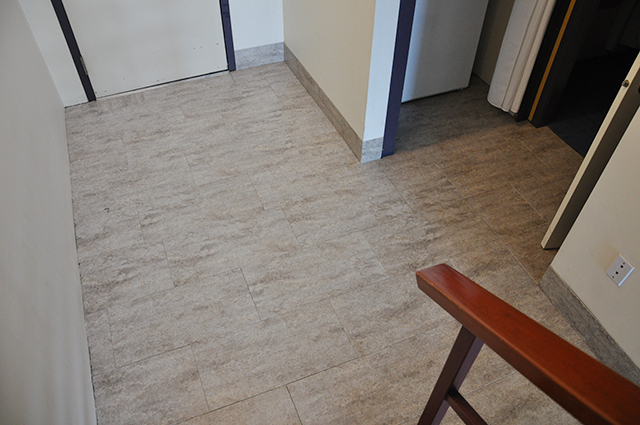 In the entrance we added 3 inch tall baseboards, new cover plates for plugs and light switches, a practical storage unit from Ikea (we store scarves, hats and reusable grocery bags in here), a hanging light fixture from CB2, new wall sconce from Light The Store, a bench from craigslist and a few rugs I had from my old apartment.
Some things on the to do list:
– New front door handles and lock
– Another piece of art on the wall above the bench to balance out the grouping
– Possibly replace orange artwork with a large mirror
– Possibly paint the entrance door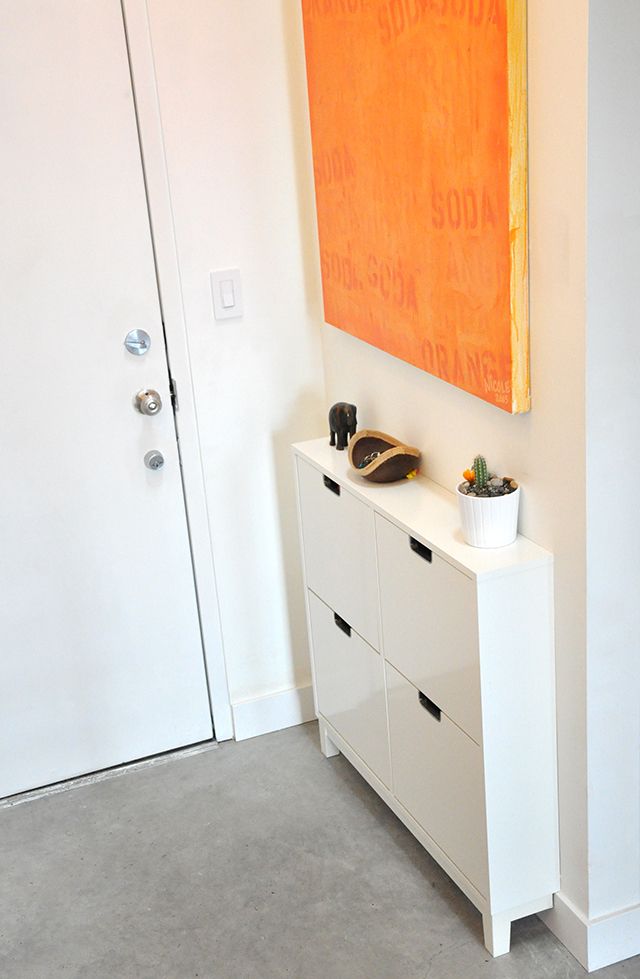 We added doors to the laundry room which is just behind the wall with the Ikea unit, this makes the space feel less cluttered, the previous owners had a curtain dividing the space.
Here's some after photos: